In recent times, the cake has gained relevance within the pastry industry, becoming a continuous object of reviews for many chefs who want to demonstrate their talent and capacity for innovation. Undoubtedly, it is a creation with great potential, commonly known as travel cakes, easy to produce, stock and market even for online sale, since it is part of the dynamic impulse/dry pastry product family.
In this ranking, we not only show cakes that prove the many possibilities of their dough, but also how syrups can enrich your taste experience and keep them moist for longer. The repertoire ranges from options that opt ​​for a simple but sweet dough to sophisticated artisan work with all kinds of fillings, shapes and elements.
Hans Ovando. Cakes with class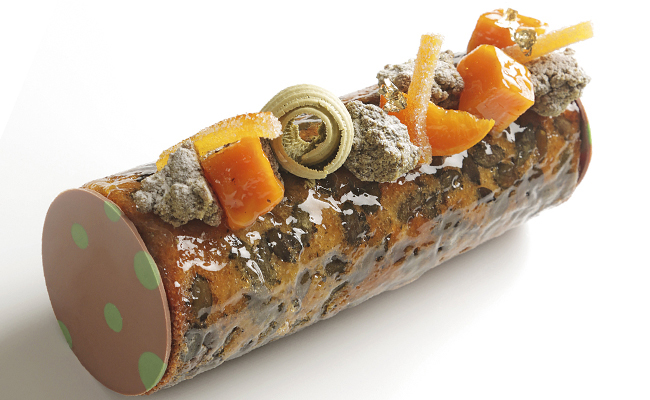 Time ago, in our Spanish Dulcypas #465, Hans Ovando, co-director of Bee Chef Pastry School, did not skimp on a step by step, giving the keys to achieve this sophisticated cake (recipe in Spanish), which is reminiscent of the classic semi-cold Christmas log, with flavors that combine very well such as carrot, pumpkin, orange, mandarin orange, and pumpkin seeds.
Here the Chilean chef uses stainless steel molds with an inner tube, in this way the filling is introduced evenly into the dough.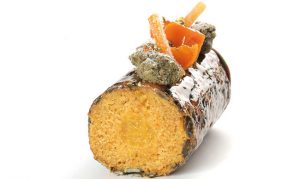 Ross Sneddon, with a UK seal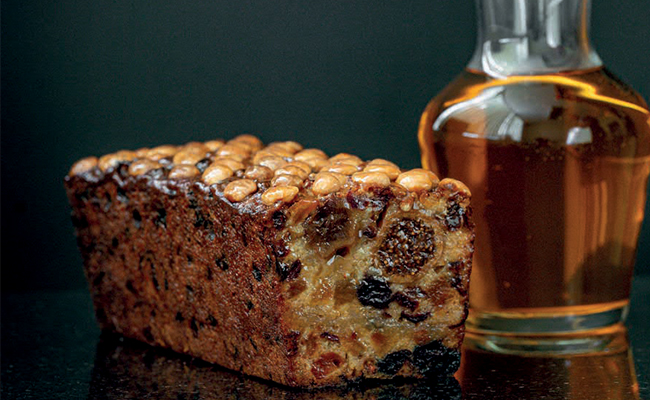 For Ross Sneddon, Executive Pastry Chef at the Balmoral Hotel in Edinburgh, taste is the most important thing when creating a dessert. You just have to see some of the creations that he presented in issue number 23 of So Good, among which we highlight the Dundee cake, which perfectly exemplifies the great tradition in the United Kingdom of conceiving super enriched cakes.
In this case, "when Earl Gray tea is cold brewed, no tannins are released, so the infusion is wonderfully fragrant. This tea is the perfect complement to the 11 different fruits that we use in this cake and its bergamot oil from the ancient orchards of Calabria adds another layer of flavor, then a layer of marzipan and the high proportion of jam elevates it even more ". In addition, he adds that "at Balmoral we intensify the flavors even more by pan-frying sponge cake slices in brown butter and accompanying it with a glass of cold-brewed Earl Gray."
Luciano García's sweet moist cake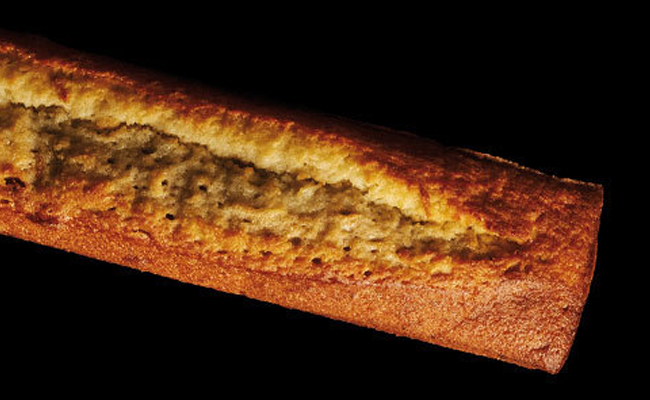 In this fruity cake (see recipe in Spanish), with moist dough and gustatory intensity, the Argentinian pastry chef keeps looking at tradition without giving up his personality.
Staying away from the texture of a four-quarter cake, "with this cake I wanted to offer a soft and moist spongy texture based on a classic combination such as coconut and banana," he explained to us.
In this creation, García, director of the Almacén OTT school and pastry shop in Buenos Aires and ambassador for the Callebaut chocolate brand, once again shows a perfect balance in terms of formulation, presentation, flavor, and texture.
Susumu Koyama, from Japan to the world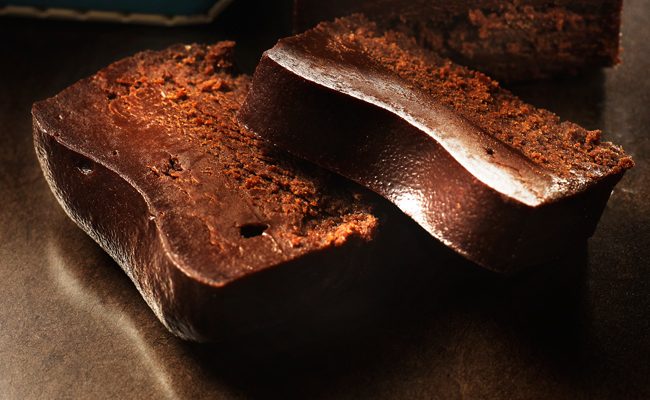 Henri Le Roux was amazed by his Japanese version of salted chocolate caramel, Philippe Conticini loved his famous rolled sponge cake with whipped cream inside known as Koyama Roll and the Club des Crouqueurs de Chocolat has given him several awards. No wonder he is one of the great chocolate and pastry figures in Japan.
His strength as a chef is clearly seen in this Hekkonda chocolate pot (featured in so good#12), made with 70% Guanaja dark chocolate, butter, granulated sugar, and eggs.
The "gastronomic souvenir" of Enric Monzonis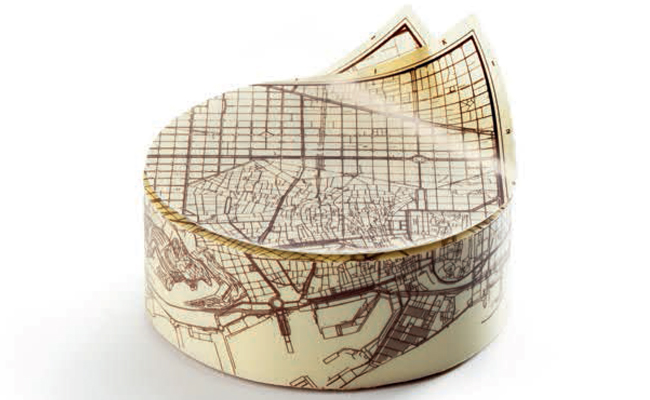 In so good #25, Enric Monzonis, professor at the Chocolate Academy in Barcelona and chef at Cacao Barry, revealed travel cakes in a new format for him. And to do so, he avoided the traditional bar shape of this product and opted for a cylindrical or disc shape, in order to "maintain the halo of jewelry that for me normally embodies these types of creations," he says.
Within this range, he presents pieces that we could buy on the way back from a trip as "gastronomic souvenirs" and that end up representing the place visited. As a sample, this cake that rightly combines vanilla, olive oil, and Valencian almonds.
Oriol Rossell reclaims the seasonal product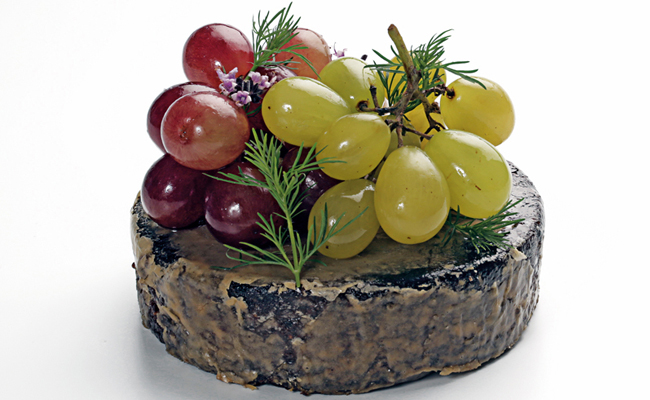 To boost daily sales, Oriol Rossell carried out a comprehensive reform of his L'Obrador store in 2019 , located in catalan El Vendrell, near from Barcelona. A new image inspired by the San Francisco bakeries that has driven greater customer turnover and speed of service.
A significant part of its offer, as we show in Spanish Dulcypas #477, revolves around the local pantry and seasonal produce. One of the specialties that are part of this line of work is the cake de verema (harvest), made with sweet Grenache liqueur, spiced coffee glaze, and grapes, which is served during the harvest months and can be accompanied by a muscatel for your tasting.
The evolved concept of Carles Mampel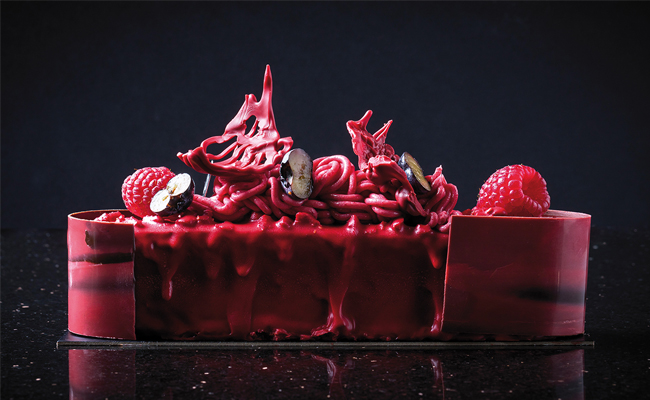 There are many occasions that Carles Mampel has shown his cakes in our magazine. Without going any further, at Dulcypas # 453 he left us speechless with his surprising Pink Panther plum cake with raspberry and beet (see recipe in Spanish).
An evolved concept of cake where the doughs are worked on in reverse of what is usually done normally. That is, the solids are added at the beginning and the butter at the end, with an emulsion made in a robot. In addition, taking inspiration from the Japanese chef Norihiko Terai, Mampel reduces the amount of dough by 250 grams and incorporates new ingredients that simplify and optimize the result.
The tribute to Barcelona by Alberto Barrero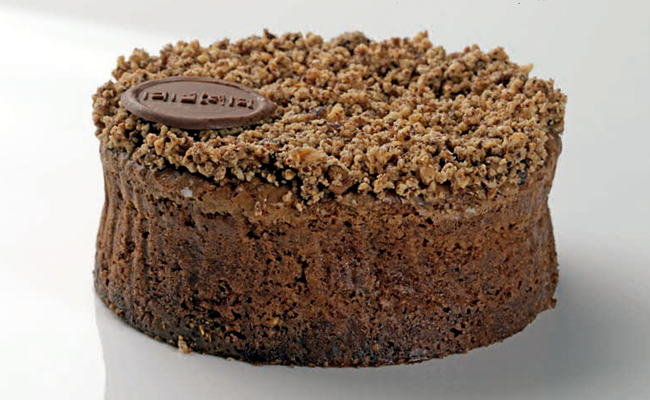 Alberto Barrero, who is currently rethinking a change of life, surprised us at Dulcypas #473 with a collection of cakes while he was a brilliant teacher at EPGB.
Three cosmopolitan travel cakes that pay tribute to the city of Barcelona. Three pieces with bakeable and natural fillings, without chemical elements or special gelling agents, with the idea that "they not only keep perfectly well at room temperature, but also gain in tenderness and flavor as the days go by, with up to a week of durability" , he comments. Another advantage is its construction, with four components that correspond to four well-defined and identifiable flavors in each bite.
Alexis García and his interesting restructuring of a family recipe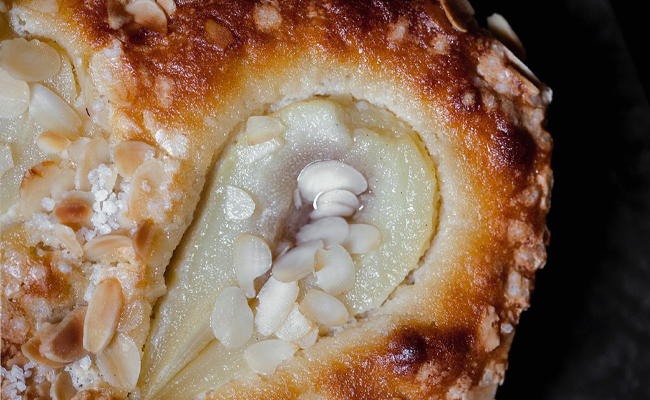 In Spanish Dulcypas we wanted to delve into Alexis García's baking work, which he carries out with equal or more care than his pastry side.
Far from limiting himself to making bread doughs, the Canary Islands chef innovates and presents preparations like this My grandmother Corina's Bollo gomero, which he reconverts into a kind of Bourdaloue. A recipe from her grandmother that "although she was not a baker, she was a cook, and she had learned this recipe from her mother." The only change he has made is "to substitute lard for butter and that the sourdough was originally a hard dough which was cooled several days before so that it would rise. As a child I used to love to accompany the bun with butter and dip it in hot milk. That's why it occurred to me: why not make a sweet butter to accompany the bun. And also use this kind of brioche as a base for a Bordeaux-style baker's cake with pear and almonds ".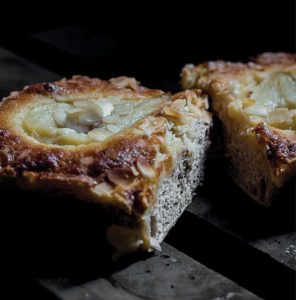 The memorable Breton with roasted peaches by Matías Risé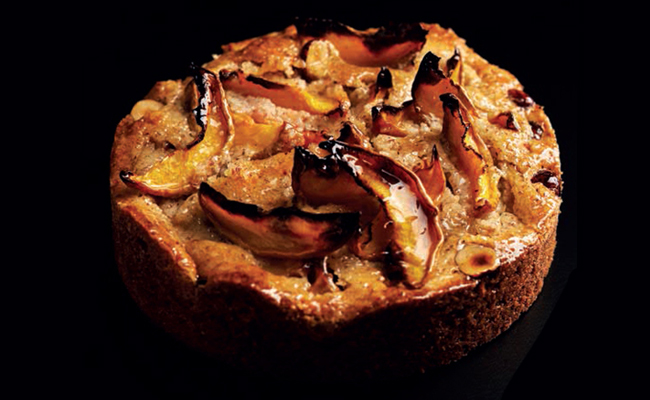 For the Argentinian chef Matías Risé, one of his greatest aspirations is that the consumer experiences different sensations when tasting his pastry, that is why he always emphasizes the play on textures. A game that is clearly appreciated in this Breton of roasted hazelnuts and peaches (see recipe in Spanish), unctuous, moist, and with a gourmand character.
"I love the combination of the hazelnuts with the roasted peaches, it creates a great creamy mouthfeel. This is a very versatile cake, since it can be combined with the seasonality of each fruit. It is ideal to be served warm," he says.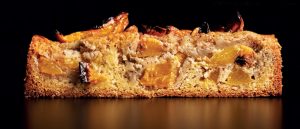 Jose Romero, delicious brioche!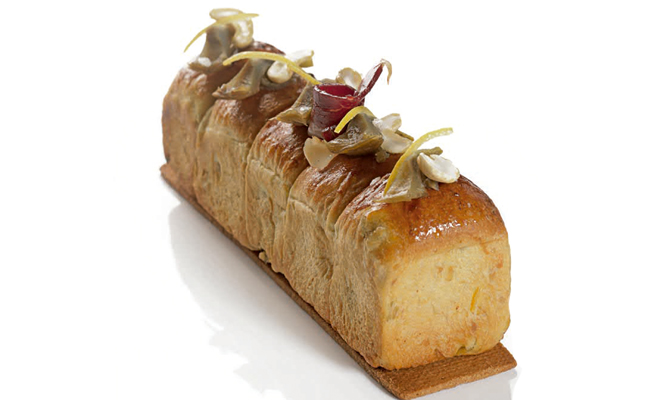 Jose Romero, professor at the EPGB and culinary book author, shares in Dulcypas an attractive collection of savory brioches with different fillings and in different formats, exploring the versatility of this noble dough. He thus demonstrates the great knowledge that he has of this product, as he already evidenced in the book, Ideas and recipes between cuisine and pastry.
From a base recipe, he creates up to four proposals: Pumpkin, rosemary, and goat cheese; sweet potato and orange; artichokes, duck, and lemon; and truffle and parmesan.
In these preparations, he uses panettone flour from the company Ylla, a special type 00 strength flour capable of withstanding a large amount of fat, typical of this dough.
Paco Torreblanca's travel plum cakes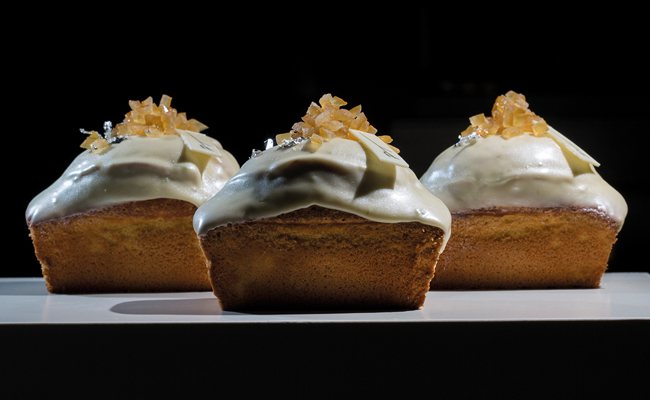 In the book Radix, where Paco Torreblanca vindicates timeless and essential pastry, he dedicates a chapter to travel cakes. A type of pastry that is easy to transport, that remains stable for days, and does not need refrigeration for its conservation.
And within this section, doughs such as plum cake could not be missing, a compact sponge of English origin that initially had plums inside, but which over time has been enriched with fruit, nuts, chocolate, or vanilla. The particularity of Torreblanca plum cakes is that they incorporate decorations alluding to their flavor.
Belén Melamed. Light, healthy, and full of flavor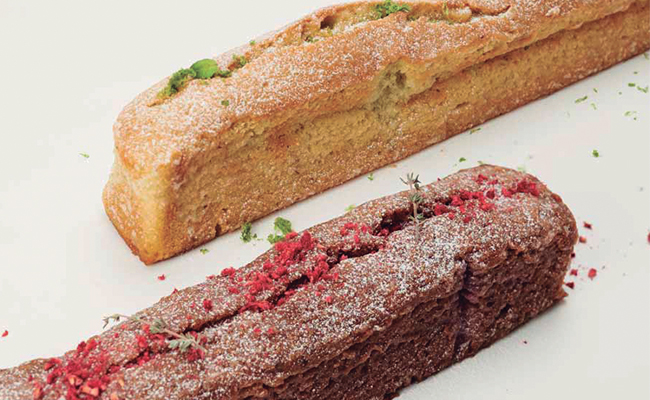 In so good # 24, the Argentinian chef Belén Melamed declared that she totally identified with modern pastry, aimed at reducing fat and sweetness, lighter and healthier, but without sacrificing taste or aesthetics. A pastry that takes advantage of technological ingredients to achieve perfect textures and good creaminess.
Within this line, we find a lime and basil syrup cake and a freeze-dried raspberry cake and thyme syrup. Two pieces that stand out for their personal combination of flavors.