Travel cakes does not require refrigeration for their conservation and, in addition, they can be transported easily, remaining stable for several hours and even days.

In the book Radix, Paco Torreblanca dedicates a special chapter to this type of cakes, in which we find from plum cake doughs to a light steam-cooked cheesecake and the no less well-known Russian cake, among others. It is just one more section of this work, in which it claims essential pastry that does not need to be fashionable, which shows its interior without the make-up of the glaze, which is more like a knife than a mold, more rough than smooth.

With his usual mastery, the renowned chef tends here to simplify many of the recipes and processes in order to increase productivity in workshops. Here are four timeless and essential travel cakes.
Discover Radix by Paco Torreblanca
Cheesecake. Lightness and fluffiness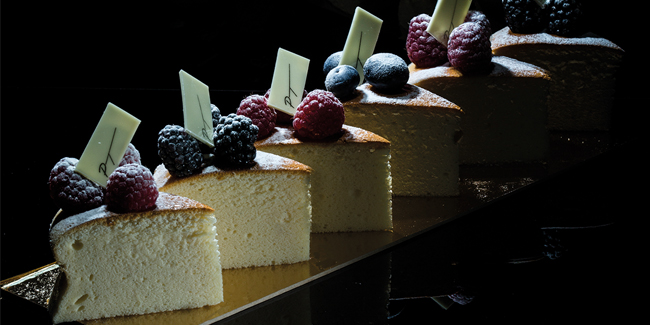 Torreblanca proposes a variety of cheesecake, light and fluffy, similar to what is known as cotton cheesecake in Japan.
The chef explains that his main peculiarity is that he adds a meringue to the dough at the end of the process. In this way, it achieves the perfect balance between the characteristic aerial texture and a sufficient consistency to preserve the shape and be able to portion it.
As it has a fragile structure, he bakes the cake in a double boiler and gradually lets it cool in the same oven to avoid cracks appearing on the surface.

Russian cake, an imperial sweet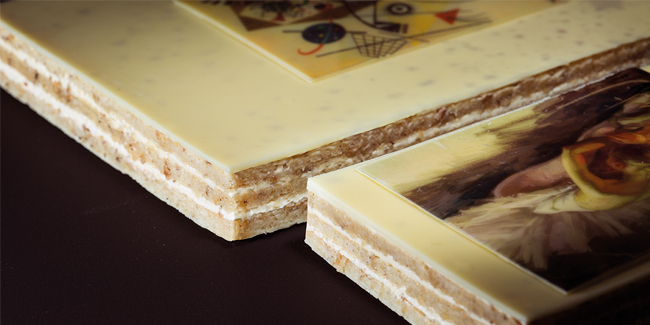 A specialty of the Huesca (Spain) origin, made up of a meringue and dried fruit sponge cake and a butter cream. Its name comes from the offer that Eugenia de Montijo, Spanish and Empress of France, made to the Russian Tsar Alexander II during the Universal Exhibition in Paris in 1855.
Torreblanca, instead of just almond, prefers to add an almond and hazelnut TpT to the cake to achieve more nuances of flavor.
Progrés cake, homegrown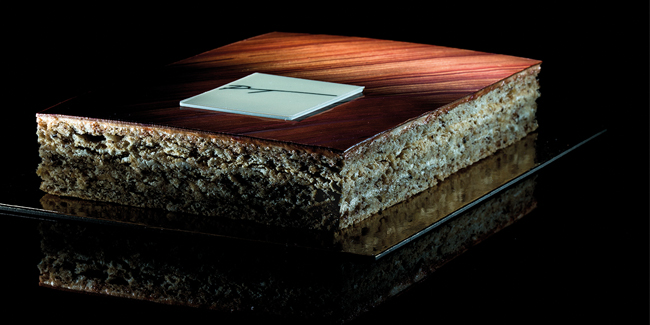 A creation by the chef himself that consists of an extremely light sponge cake, based on meringue and a mixture of almonds and hazelnuts. Unlike Russian cake, add a small amount of flour.
Plum Cake with well thought out decorations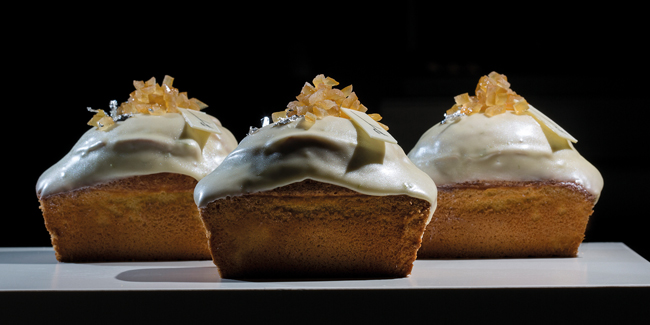 Thick sponge cake of English origin that initially had plums inside (hence the word "plum"), but which over time has been enriched with any type of fruit, nuts, chocolate, or vanilla.
The chef likes to finish these pieces with decorations alluding to their flavor. Thus, for example, the lemon plum cake is topped with a few pieces of candied lemon and the banana one is decorated with a Kidavoa 50% milk chocolate sheet, flavored with this fruit.