There are essential books that cannot be missing in the workshop of any pastry chef or chocolatier. Books that not only continue to be valid over the years, but also acquire even more prestige. This is the case of these ten classic pastry and chocolate titles, signed by accredited authors and applauded by the sector, which are part of the catalog of our online bookstore Books For Chefs and which during Book Week (21 to 24 April ) you can buy at a discount. Happy reading!
One Week with Yann Duytsche | Yann Duytsche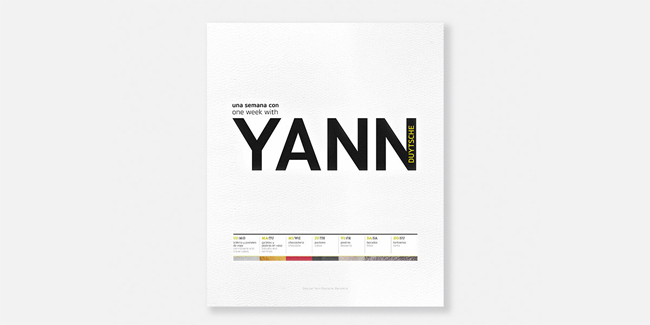 In Dolç (Sant Cugat, Barcelona), Yann Duytsche offers a freshly made and gastronomic pastry that is put to the test daily, and that eschews experimental recipes and sophisticated prototypes.
Thanks to the book, One Week with Yann Duytsche, anyone can experience what it would be like to work for a week in the workshop of this successful boutique. Divided into seven chapters, each dedicated to a day of the week, it shows a wide range of products, from tea cakes, pastries, travel pastries, bonbons, snacks… More than 60 recipes with detailed technical comments.
Published in 2017, it is a unique book due to its large number of ideas, techniques, and recipes. Who doesn't want to be inspired by the talent of this French chef?
Evolution. Techniques and ingredients for modern pastry | Jordi Puigvert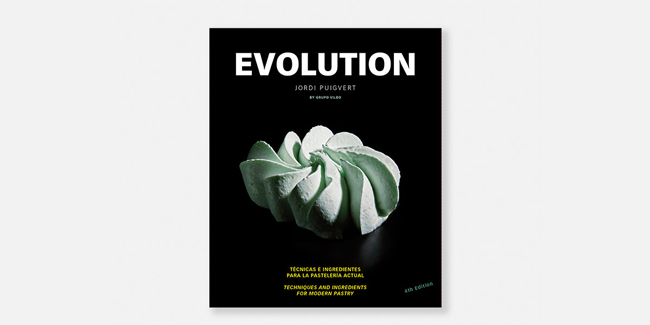 Evolution is one of those books that has become a bestseller in record time. It is already in its fourth edition and its author, Jordi Puigvert, acknowledges that "it has meant a turning point. The fact of producing a book that little by little has the respect of professional colleagues and international sales endorses it, one seems to be taken more seriously or has a slightly more accentuated professional respect".
One of Puigvert's professional purposes is to introduce new and favorable ingredients to simplify processes and optimize the technical aspect of pastry making to the maximum. And in this book, in an educational way and with an infinite number of step-by-step images, he manages to shed more light on the so-called "technological" ingredients, explaining their little-known applications in pastry products and preparations.
Obsession | Oriol Balaguer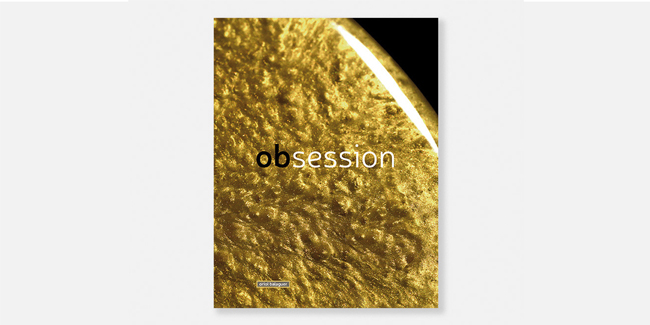 Oriol Balaguer is one of those essential figures in the recent history of Spanish pastry. One of his secrets is his high level of demand with which he faces each creation and which has also led him to stand out in chocolate, restaurant desserts, and pastries.
His is an obsession with quality, with a job well done, with continuing to improve, with beauty, with harmony and balance… And it is precisely for this reason that the title of this book could not be another: Obsession.
Throughout more than 300 pages, Balaguer presents cakes, desserts, petit fours, pastries and bakery, bonbons, artistic chocolate…more than 80 creations to discover his great versatility.
Sweet Devotion. A contemporary approach to artisanal viennoiserie | Daniel Álvarez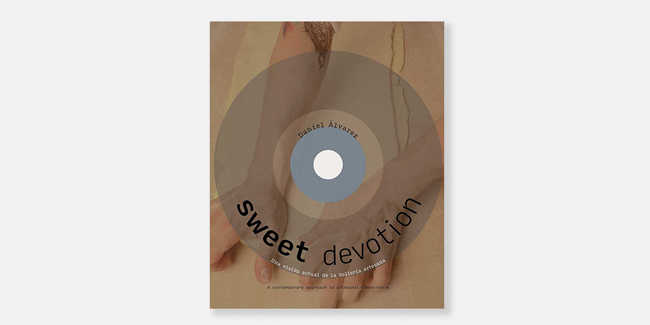 Since its launch in 2017, Sweet Devotion has achieved industry recognition as a reference manual for those who want to start or improve their technique in the preparation of quality pastry dough, thanks to its magnificent explanations, step-by-step instructions, tips, and tricks. "I read a lot of recipe books, I love them. I also think it's great that someone wants to share their recipes, but sometimes I find there is a lack of information that helps me how to make my own way and evolve. I think that I can contribute that in a book like the one we have prepared", assures its author, Daniel Álvarez.
In its more than 250 pages, the chef covers famous European pastry specialties, from the mythical croissant to the palmera and millefeuille, going through kouglofs, panettones, and ensaimadas, giving them his particular touch.
Four in One. On the boundaries of chocolate | Ramon Morató, Josep Maria Ribé, Raúl Bernal and Miquel Guarro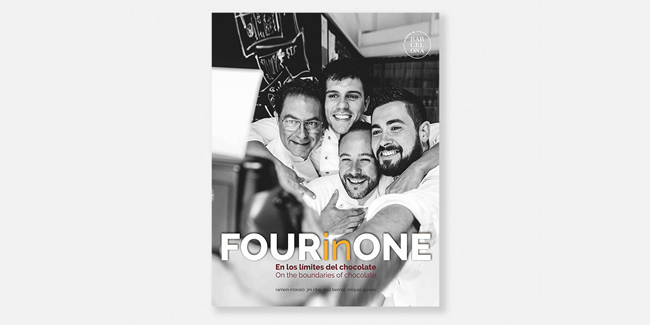 Four great talents such as Ramon Morató, Josep Maria Ribé, Raúl Bernal, and Miquel Guarro come together in this book, Four in One, which is divided into four thematic blocks (pastry, chocolate, desserts, and artistic). A book that was created in 2016 on the occasion of the 20th anniversary of the Barcelona Chocolate Academy, at a time when these four chefs formed a cohesive and brilliant team.
In addition to being full of creativity with chocolate as its central axis, it is a must-have manual for professionals looking for technical and detailed information on emulsions, tempering, jellies, spreads, macarons, and many ideas to increase creativity.
Prisma | Frank Haasnoot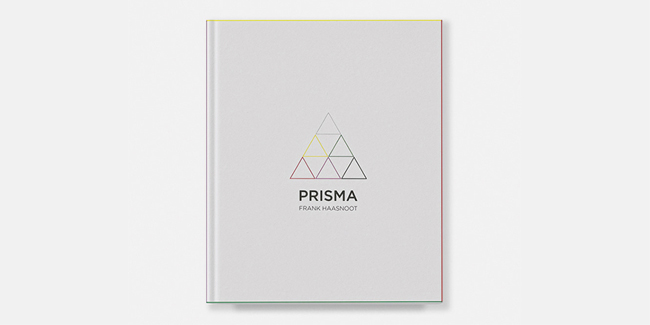 Frank Haasnoot's first book is as beautiful and vibrant as his personal and unmistakable style. Winner of the 2011 World Chocolate Masters, the Dutch chef is imitated throughout the world by professionals who value his artistic approach, his personal vision, and his surprising decorations, so Prisma has become an object of desire since its launch in 2018.
Within Prisma's pages, color is the common thread. White, yellow, red, green, violet, and black are the protagonists of almost 50 unique creations, some of them very popular and others never before published, that maintain his mark in terms of aesthetics, techniques, and execution.
Recetario base de pasteleria profesional | EPGB Escuela de Pastelería del Gremio de Barcelona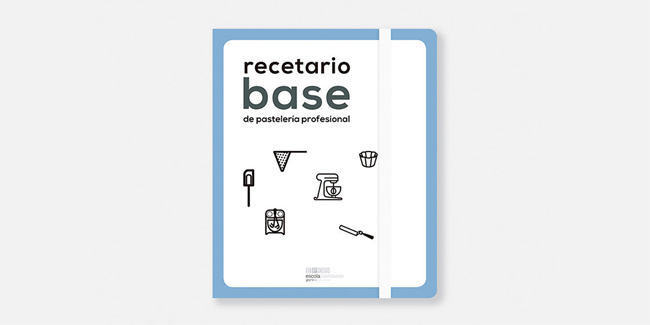 Can you imagine having 230 recipes in your hands, organized into 16 families, to learn the basics of artisan pastry? What if these recipes are the ones that the students of the EPGB, one of the leading pastry schools at a European level, have learned over the last four decades? If that is your desire, you cannot miss out on this basic recipe book which is reliable, complete, and professional.
In order to be a practical tool in workshops and kitchens, each recipe is accompanied by a series of icons that indicate which utensils and which machinery and equipment are needed in each preparation.
Bachour Gastro | Anthony Bachour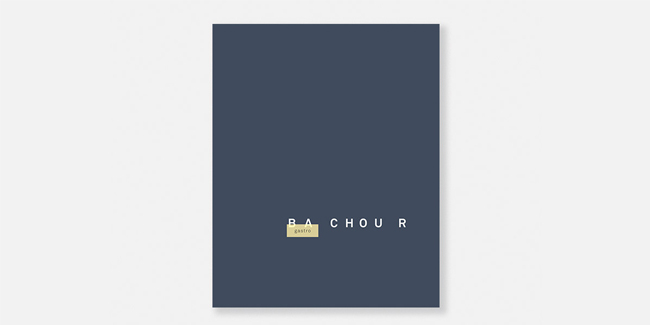 Without a doubt, one of the great sales successes of Books For Chefs. Its first edition, published in 2020, sold out in a short time, hence an identical second edition was launched in 2022.
One of the causes of this great demand is its author, the acclaimed pastry chef Antonio Bachour, who at Bachour Gastro shows his more gastronomic side through 52 previously unpublished creations, designed to be eaten in just two bites. New style, new combinations, and new presentations. What more can you ask for in a book?
Chocolate | Ramon Morató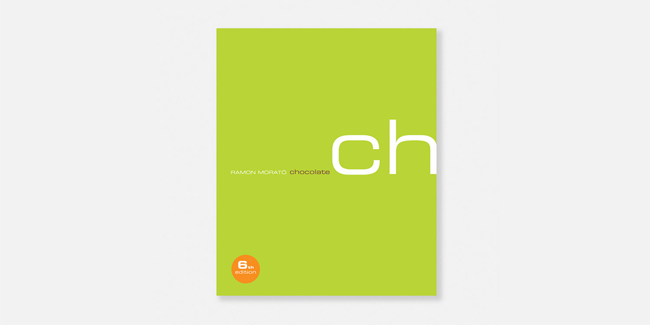 The book, Chocolate (Best Chocolate Book in the World according to Gourmand World Cookbook Awards), continues to be as valid, even gaining international prestige over time. It is in its sixth edition and is unanimously considered by the sector as the great and most exclusive monographic work on chocolate and cocoa.
Its great value lies in the in-depth study of the theoretical and practical aspects of chocolate, its applications, and the reason for the different reactions in its treatment and handling.
Its author, Ramon Morató, is one of the most accredited professionals in this field, which is why this book feels academic.
Reasoned Gourmandise | Frederic Bau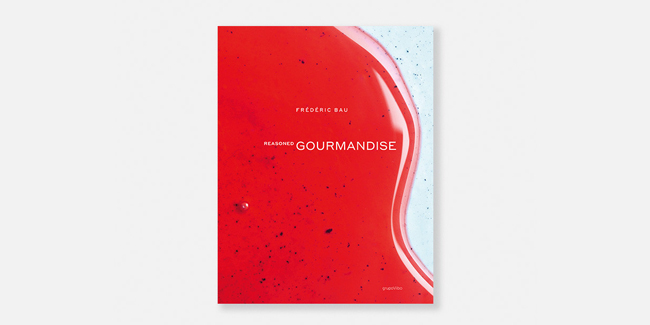 Frédéric Bau, founder of l' École Valrhona, says goodbye to excesses in this book, in which he talks about a concept of which he is a pioneer: reasoned gluttony.
From 60 recipes, he proposes a healthy pastry that does not lose flavor but is light. It is about focusing the ingredients, techniques, and practices so that the result is appetizing yet healthy, balanced, and not at all heavy.
An essential title for the defenders of a patisserie linked to health and also for the many fans of the French chef.