The 2018 program of the Atelier Melissa Copel in Las Vegas stands out because of the roster of invited chefs, all great international projection.
In March, Cédric Grolet, who was recently awarded the Valrhona Award for World's Best Restaurant  Pastry Chef 2017, will bring Parisian style pastries to the school. In May, the innovative Lauren Hass and Marike Van Beurden will provide the keys to creating a glamorous buffet with a focus on banquets and catering. In May too, the grand specialist Daniel Álvarez, who has just released the book Sweet Devotion, will do an immersion into the world of panettone and viennoiserie.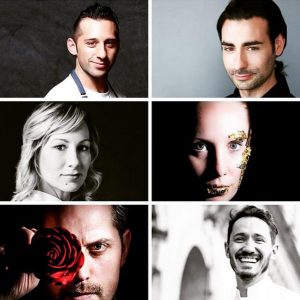 During the last quarter of the year, it will be the turn of Gabriele Riva and Andrés Lara (so good #5, so good #7, so good #15), who will join their talents to talk about contemporary pastry with Asian ingredients, and the World Chocolate Masters in 2011, Frank Haasnoot, who will demonstrate his spectacular cakes by placing special attention to chocolate decorations.
Melissa Coppel, as owner of the studio, will also give an intensive chocolate workshop, a course on Running a Chocolate Production, and a duet class alongside Alexandre Bordeaux dedicated to colorful glossy bonbons and ganache formulations 3.0.
With this training program, Melissa Coppel wants to maintain the philosophy of having those chefs who are on the edge of modern pastry. Professionals like Dinara Kasko, who this same month of October has been at the center to teach how to make, glaze, and decorate her signature cakes.