In a world in constant transformation, subject to numerous ups and downs, so good..magazine #24 offers you an explosion of creations, techniques, and recipes from the world's leading pastry, and also the very interesting reflections that our authors express in terms of their profession and activity.

Discover all the #sogood24 contents
In this sense, Mark Welker, pastry chef of the famous Eleven Madison Park, shows us, under apparent simplicity, an extreme technical complexity in three memorable desserts. But he also shares his concern about the future of the figure of the pastry chef with everyone. And from the no less special Atera, also in the Big Apple, Ronny Emborg praises effort as the key to success and displays his sensory pastry.

Without leaving the United States, Grant Achatz (so good #14, so good #6, so good #5) shares with so good .. magazine the difficulties of enclosing in a container to carry away all the essence of a gastronomic temple like Alinea. Francisco Migoya, pastry chef at Modernist Cuisine, tells us about the need to keep our eyes open to see, for example, that chocolate bars work best as a group than alone, and thus he builds and shows us his magical choral compositions. Within this more artistic aspect, Luis Amado decorates small chocolate murals with pictorial works. And with Andrea Cote we concluded our American trip surprised by her ability to create desserts of high gastronomic value in a setting of popular cuisine.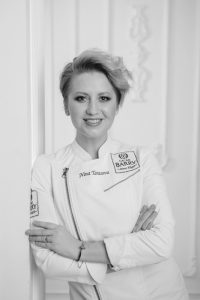 Andrey and Ronya Dubovik, true artisans of chocolate, candidly confess that design goes first and then it is this that gives rise to flavors. Gianluca Fusto, from his new space in Milano, talks about the necessary dialectic that he establishes between the ingredients. From our interview with the multi-award-winning Jean-Thomas Schneider, in addition to his spectacular pieces, we were left with the idea that specialization is an advantage, but versatility is much more valuable in gastronomy. From Nina Tarasova we applaud the detailed study on puff pastry and its possibilities, and above all that attitude of not taking anything for granted since everything requires an explanation.

Nicolas Arnaud, from Brussels, reminds us that from time to time you have to put yourself in the customers' shoes so as not to stray too far from reality. Not far from that argument, Laurent Bichon, from Le Cordon Bleu in Paris, (you can not miss his rhubarb and meringue tart) warns that students are depressed when they find that the day to day of the trade is not what you see on Instagram.

The British chef Richard Hawke likes to remember that pastry can also be healthier and lighter, without for this reason paying a toll on the delicate harmonic relationship that must prevail between flavor and texture. Florent Margaillan tells us about the daily challenges he faces from his position at the head of the Four Seasons hotel in such an emblematic place as Saint-Jean-Cap-Ferrat, next to Nice. Graham Hornigold (so good #15) & Heather Kaniuk unite two worlds in London that are typically separated: a product as popular and universal as the doughnut with the refinement, precision, and freshness of haute cuisine.

In Saint Petersburg, we find Alexei Grebenshchikov who alongside his brother directs Bourgeois Bohemians, the place for that new generation of people with both economic and labor success who do not opt ​​for the products that a person with a good income would normally choose, but instead opt for products more associated to ideas such as ecology, local production, health, or fair trade.

And we are pleased to see that the new generations are more than ready to take over soon, as Lluc Crusellas and Marta Martin demonstrate near Barcelona.

From Europe we travel to Asia to meet the French chef Joaquin Soriano, who has fun questioning almost everything established, although persisting in it can be stupid according to himself. Akihiro Kakimoto turns his pastry shop into a restaurant after 6:00 pm, so it is not uncommon to see vegetables and herbs in his cakes and fruits and nuts in his fish. There are no rules.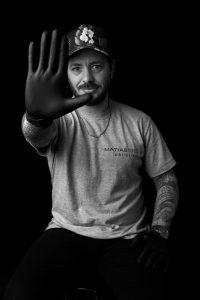 We end this exciting journey with one of the highlights of this issue, which we find in the South American cone. The magical objective of the photographer Pablo Baracat shows us the works of four professionals who have put that region on the pastry world map, the Argentininian chefs Luciano García, Matías Risé, and Belu Melamed, and the Chilean chef Gustavo Sáez. Baracat tells us about his relationship with professionals, about his working methods and the most common mistakes in photography. And the four mentioned pastry chefs lay out on the table the reasons for the role of the southern cone on the international scene.

In short, an issue of so good..magazine from which to learn, to get excited, to be surprised and to think. And, of course, to enjoy.