More and more women pastry chefs around the world are valuing their work and asserting their great talent. On the occasion of March 8, International Women's Day, we wanted to review the evolution and current situation of women chefs who have appeared in so good..magazine in the last year. Women who break barriers and are not afraid to open unique businesses, who did not hesitate to change their professional course upon discovering their vocation, whose admiration on social media rose, and who are applauded both in the media and in the sector.

Paola Chang and her successful hybrid pastry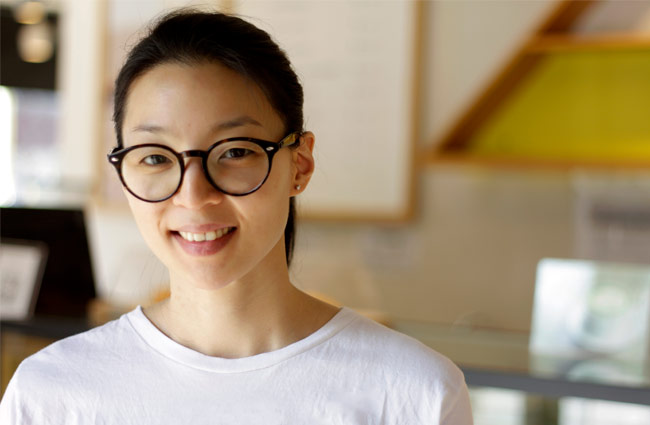 This Argentinian chef of Korean descent, one of the protagonists of so good.. #27, came to pastry almost out of curiosity after studying Business Administration. She started cooking recipes from TV and sharing them with friends, and she ended up studying professional pastry and gaining experience both in Korea and Paris.

In 2015, she opened her Lab Sucré in Buenos Aires, a hybrid signature pastry shop, where she fuses flavors, techniques, and textures of Western and Eastern pastry. With an eminently French European technical base, an approach to local flavors, and a call for Asian ingredients and cakes are the formula of her successful business, which over the years has managed to arouse curiosity and open the minds of a public accustomed to very different sweets.

Maya Sittisuntorn. Dessert is a relation not just a transaction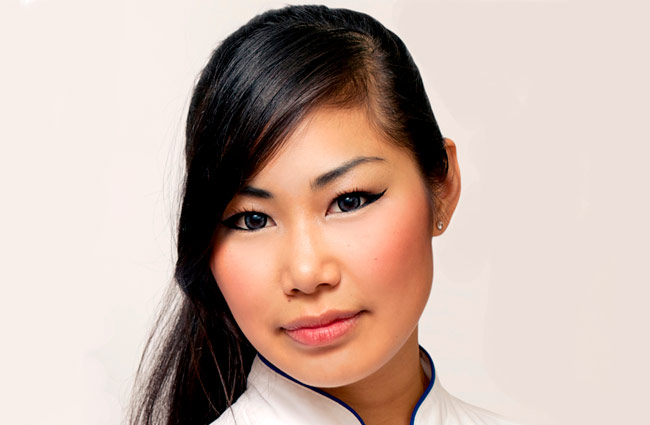 The young Thai chef Manunya (Maya) Sittisuntorn had to overcome family expectations and, after studying Industrial Design, completely changed her profession upon discovering haute cuisine in New York and her grand baptism at Eleven Madison Park.
She was in New York where she also met the Argentinian pastry chef, Mauro Pompili, and they both created Marble Dessert Bar, a haute cuisine dessert restaurant in Manhattan of which we give details in so good.. #27.
With marble as the common thread, Marble is based on the idea that food unites people, it is the act of a relationship, not a transaction. "A concept that defines what we do is what is known as Omakase style, which in Japanese means 'to trust' or 'to put yourself in the hands of the chef'. We tried to create a feeling of warmth in the space, as if you walked into a friend's kitchen and could be with them while they cook."
Dinara Kasko. nonconformity as evolution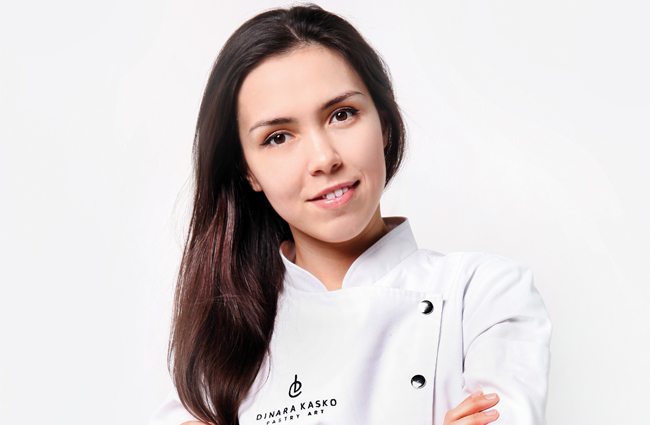 There is always one more step to take, a new path to explore, a new style to print, or a new technique to discover. Without this nonconformist spirit, evolution would not be possible. And without the curiosity, determination, and creative vision of Dinara Kasko, a Ukrainian architect and confectioner, some of her famous designs that have caused a stir in recent years would not have seen the light of day either.
In addition to exhibiting her work in spaces as distinguished as the Metropolitan Museum in New York, giving lectures and courses around the world, opening her own classroom and creating her own line of molds, Kasko has never stopped creating, researching, and setting new goals.
In so good.. #26, we proposed creating a version of a specialty as classic as the Saint Honoré. The pastry chef accepted the challenge and gave us an answer in the form of waves. Specifically, she added a touch of strawberry and created the perfect custard wave.
Saray Ruiz. Northbound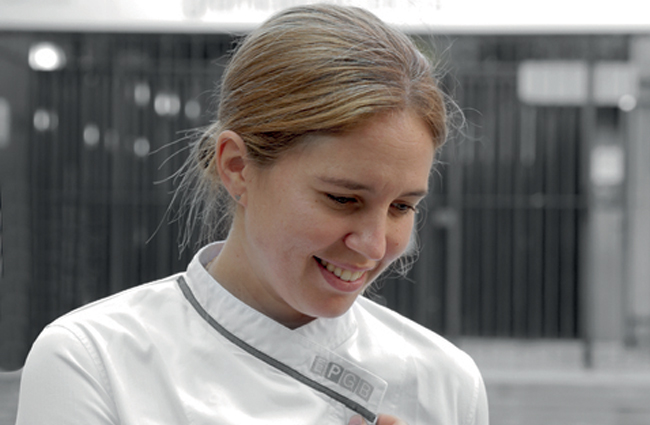 Like Dinara Kasko, we challenged Saray Ruiz, a teacher at the Gremio de Barcelona Pastry School (EPGB), to present a completely new version of the Saint Honoré in so good.. #26 and she went for inverting the terms, ' what originally goes on top now appears on the bottom and what should be on the outside is now on the inside'. In other words, the puff pastry is not at the base, but on top. The choux pastry appears in the form of a disk at the base and also in the form of small spheres with their craquelin inside the cream. And so that nothing is missing, the chiboust becomes a string of marshmallows.
With this creation, Ruiz once again demonstrates why she is one of the most promising professionals in Spain. Additionally, aside from her training, she has recently started Norte, a project that will allow the final public to try her creations.

Nina Métayer. unstoppable progression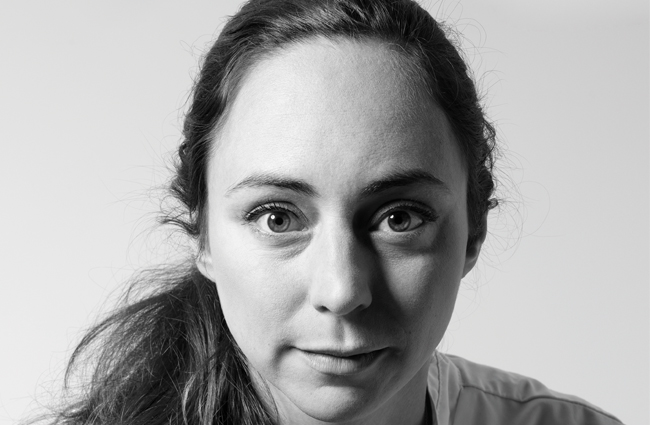 Restless, versatile, and a perfectionist, she is one of the great idols of the new French patisserie. Trained at the Ferrandi school, she has worked in outstanding establishments (Le Meurice, Le Grand Restaurant by Jean-François Piège, Café Pouchkine…), before the age of 30 she had already won outstanding awards such as Pastry Chef of the Year 2017 by the Gault & Millau, and in 2021 she launched her first book, La Délicate Pâtisserie. She currently combines consulting and training with the launch of an online store, Délicatesserie. Her intention, as she demonstrated in so good .. # 26, is to create new proposals and at the same time pay tribute to timeless classics, revisiting them with personality, precision, and elegance. In addition, her creations are committed to the freshness of the ingredients, to rebalancing the recipes, and to making the most of them.
Vicky Lau & Nocar Lo. The charm of finding balance

Vicky Lau, Asia's Best Female Chef 2015, is the founder and owner of Tate, a two-Michelin-star restaurant based in Hong Kong where balance between opposite extremes is sought (East and West, France and China, humble ingredients in a haute cuisine context, a single ingredient but dozens of techniques…), as we show in so good.. #26. For Lau, her training in graphic design, her artistic concerns and her desire to impact society are more important than merely culinary or gastronomic issues. Therefore, she likes to talk about her menus as 'Edible Stories'.
Within her team, the person in charge of the desserts is Nocar Lo, who proposes a balancing act between a French-based technique and ingredients and cultural references from the Hong Kong environment. After more than ten years of experience, her goal at Tate is to culminate the edible stories, following the inspiration of figures like Grant Achatz or Frank Haasnoot.
Kirsten Tibballs. Fireproof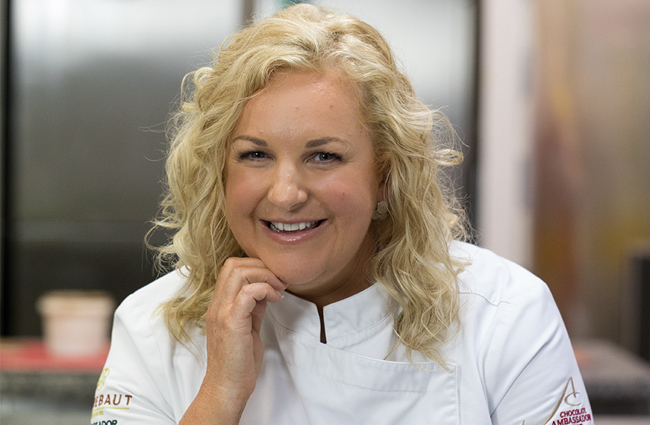 Her renowned Savour Chocolate & Patisserie School is about to turn 20 and the Australian pastry chef continues to show the same energy and enthusiasm in everything she does, from publishing books to appearances at events or her recent television show in which she was crowned The Chocolate Queen. In addition, she does not stop gaining popularity on social media.
Tibballs, characterized by colorful and cheerful designs, surprised us in so good.. #26, always positively, with a more sober, elegant, and monochromatic aesthetic, which contains a harmonious balance between the flavor profile of the chocolate, the robust salted peanut, and the acidity of the passionfruit pâte de fruit.
Melissa Coppel. The great lady of chocolates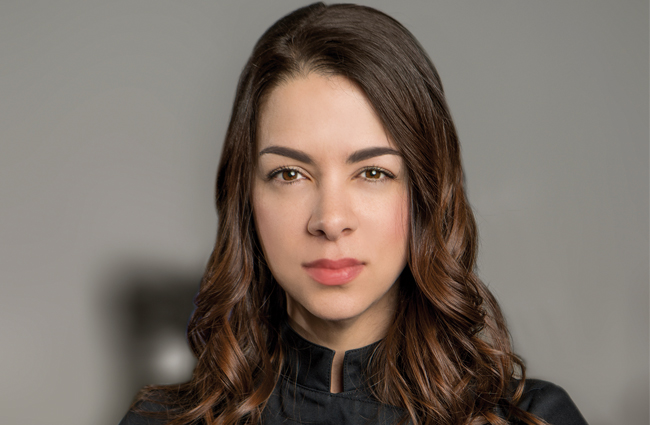 Nobody like the great Melissa Coppel has experimented with shapes, formats, and decorations to turn each bonbon into a work of architecture. From her Atelier in Las Vegas, she teaches courses to students from all over the world, displaying a style praised even by the New York Times, which reported that her chocolates have been conceived both to be admired and to be tasted.
In so good.. #26, Coppel recreated the feeling she experienced when trying a new chocolate, which coincides with her first experience on a cocoa plantation, chewing the pulp of a fresh cocoa bean. "When I heard the idea of ​​having a chocolate made 100% from a cocoa bean, it shook me! I thought to myself, 'how revolutionary is this?' Then when I tried it, it took me a few seconds to unfold its magic… I felt in the middle of a cocoa plantation munching on the delicious pulp from a fresh cocoa bean: fruity, with notes of plums and raisins, balanced acidity and an incredible bold finish. I truly believe Evocao will transform the way we perceive chocolate forever", she explains.
Ronya Belova. Reward for perseverance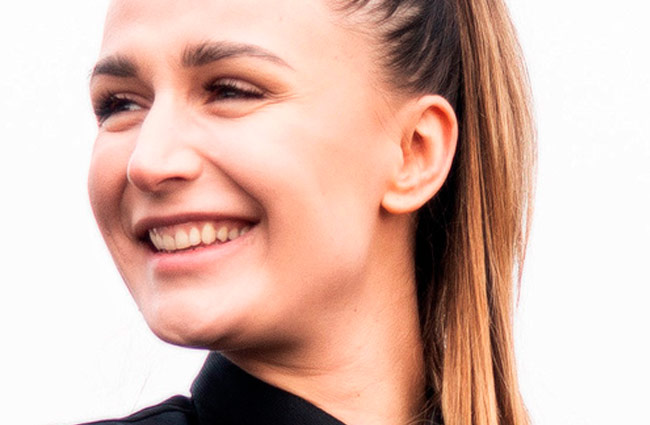 Behind the story of the chocolatier Ronya Belova there is talent, passion, and perseverance. When she met her husband, Andrey Dubovik, in 2010, she was working as a European tour guide for a Russian travel and tourism company. Neither of them thought about the world of pastry, and yet they have built a solid professional career in a short time, achieving the praise of the entire sector. Her incredible chocolate designs and innovative techniques have more to do with talent and tireless work than experience.
In so good.. #26, we fell in love with her 'laurel leaf honey chocolate bar', a delicate and unprecedented combination of flavors, crowned with laurel, never better said, with a presentation full of beauty and sensitivity.

Csenge Dusha. A trip to the heart of Hungary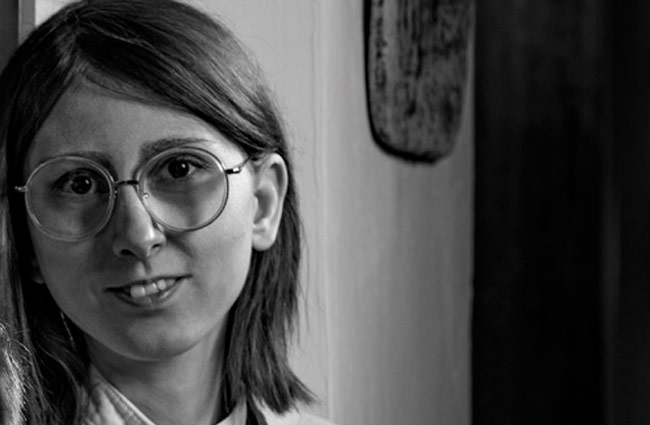 The Salt restaurant in Budapest proposes a trip to the interior of Hungary, to its tradition, to childhood memories, and in particular, to certain customs typical of the inhabitants of rural areas. Csenge Dusha, alongside Szilárd Tóth, run the kitchen, for which they have already received various recognitions and awards that highlight their effort to understand the value of ancient techniques such as fermentation, drying, and salt curing. And desserts are no exception, as we see in so good.. #26, on the contrary, they move away from excess sweetness, fat, or complexity of elements to arrive at light, clear proposals in which they play with the country's flavors and with contained acid notes.