If each of us were asked about a classic among the classics of world pastry, we would hardly think of a sacher torte. A universal and over-versioned creation that never goes out of style and that consists of several layers of chocolate cake, truffle, and apricot jam.

Many pastry chefs face the challenge of presenting their own version, adapting it to the new times, but without losing its essence, that feeling that the consumer expects when eating it. In this ranking we have gathered seven original and innovative proposals that look towards tradition, but with innovations.

Hans Ovando's citric touch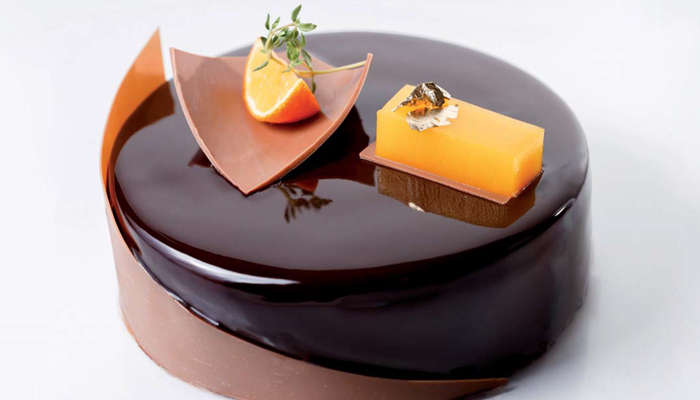 In Dulcypas # 454, Hans Ovando, who co-directs the Be Chef Pastry School in Sant Joan Despí (Barcelona), presented new cake designs with chocolate as the common thread. Proposals that show a return to conventional formats, less use of new-generation molds, a greater proportion between different textures and a range of nuanced and balanced flavors.
Among his creations, all of them with the impeccable aesthetics to which we are accustomed, we find a sacher with a citrus touch, made from a sacher cake with cubes of candied orange, tangerine jam, cocoa syrup, and Suprema Alto el Sol couverture.

Hofmann's Sachertorte, 2015's best tea pastry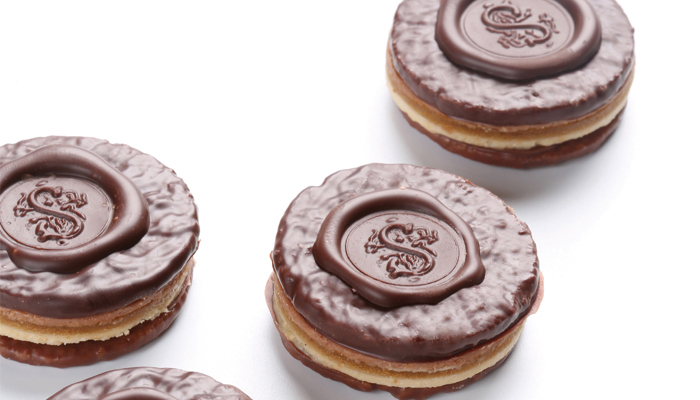 Hofmann expressly designed the Sachertorte to participate in the first edition of the Dulcypas Prize for the Best Artisan Tea Pastry in Spain and convinced the jury so much that it was declared the winner for its balance between an adjusted flavor and exceptional execution and finish.
Inspired by the classic Sacher, it consists of several layers based on "roudoudou" dough, gianduja, and apricot fruit paste. Part of its success is also due to the careful selection of ingredients and the laborious preparation exercise.

Back to the origins with Paco Torreblanca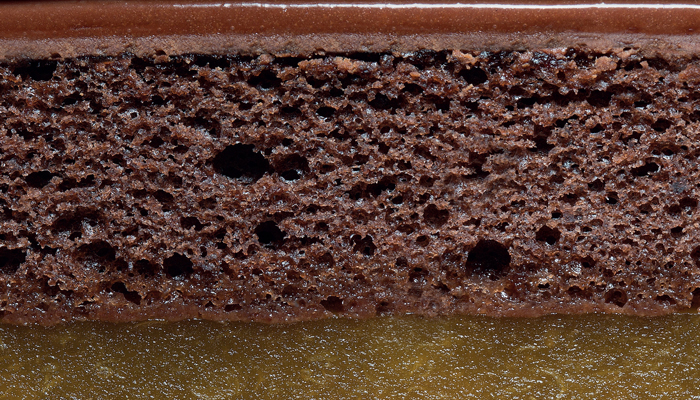 Essential pastry, with no embellishments, made by oven and knife, and that does not need to be fashionable. This is what Paco Torreblanca reclaims in his latest book, Radix. A book that also teaches the value of simplicity and optimization.
In Radix, the chef shows simple recipes that increase the productivity in pastry shops. A clear example are the two sponge cake recipes that he proposes for the sacher, one with cocoa powder and the other with chocolate topping.
Josep Maria Ribé's nod at tradition

In the version of the Sacher cake that Josep Maria Ribé, director of the Chocolate Academy in Vic, showed in Dulcypas # 454, there is a nod to tradition with some innovation. As he himself explains, "we have sought to make a cut cake, with the addition of incorporating mandarin in the ganache. This gives us an extra freshness to the sacher that, added to the apricot, makes it very easy to eat, fun, and with an ideal citrus touch for any time of year despite its strong composition." And all this impeccably wrapped in a well-built, elegant and tempting aesthetic. You can't ask for more.

The most artistic Oriol Balaguer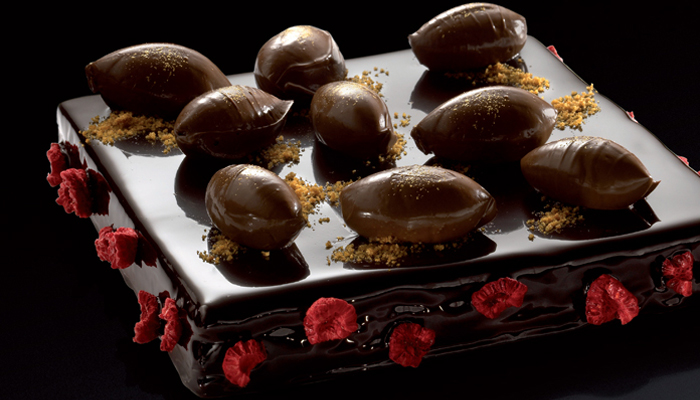 In his book Obsession, Oriol Balaguer expresses his obsession for a job well done, for perfection and for beauty through more than 80 creations that have a clear component of design and art.
His expertise with chocolate and his personal style is reflected in each of the recipes. And the sacher in this book can be learned to be made in a dessert format, with almond and chocolate sauce, or in a cake format. Both, which can also be consulted in so good # 13, share ingredients such as grand cru truffle, compote, and raspberry syrup.
Enric Monzonis renovates without losing essence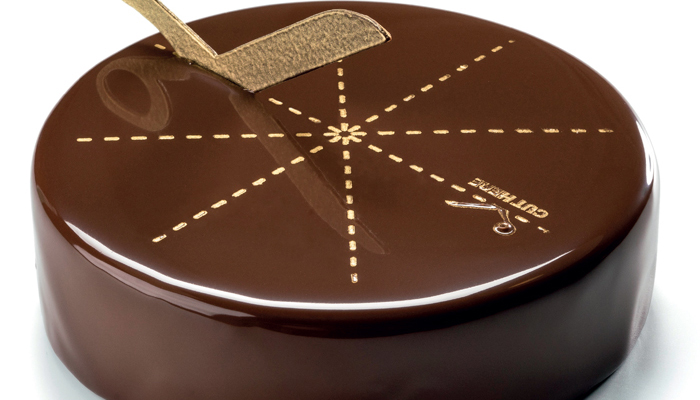 The professor at the Chocolate Academy in Barcelona and technician at the Chocovic firm set out in Dulcypas # 462 to offer a particular version of this classic of world pastry. In his hands, the sacher adapts perfectly to the new times, but without losing its essence. He himself details how he has achieved this difficult challenge: "In this case, we have totally transformed the exterior aesthetics. I thought that something similar was feasible in the case of a Sacher, since surely the vast majority of the public knows its classic aesthetics and the traditional wedge-shaped cake cuts served by the famous hotel of the same name. Hence that small play with the aesthetic that can help the host share this great classic. Regarding the interior, we find the main protagonist, the ganache. This will be the star of the cake because we will not find any sponge or mousse that lightens this recipe. A factor that forces us to get a creamy, silky, melting and light ganache, which we have aromatized with a black tea, Earl Grey, and its characteristic touch of bergamot. Besides, we have added some acidity to the apricot with a little passion fruit and introduced a classic and fluffy sponge cake soaked with a bit of alcohol ".

Leonardo di Carlo takes risks and wins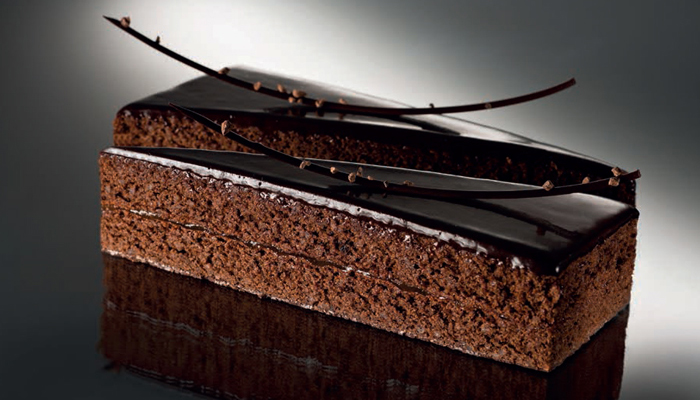 Only nonconformists can change things. It is the theory around which the book Evoluzione in Revoluzione by Leonardo di Carlo revolves. In this book, the Italian pastry chef defends that only by leaving our comfort zone, where everything is safe and predictable, we can find new ways to explore. A book that invites us to take risks and with a permanent obsession to improve throughout more than 800 pages and creations such as this sacher, which di Carlo totally modifies until turning it into a lactose-free and, later, gluten-free product. A recipe that can be consulted in so good # 23 and in which di Carlo shows that risks have their rewards.