Without a doubt, chocolate is an essential ingredient in pastry. Mastering the art of tempering, achieving a perfect mousse, expanding the range of bonbons, taking advantage of cocoa powder, or giving a creative touch to a gianduja are some of the skills that a professional chef must master to reach the maximum level of excellence in the profession.

In our online bookstore Books For Chefs, you can expand knowledge, acquire techniques, and improve recipes with these titles, essential in any pastry library.
Chocolat / Maja Vase

Two books in one!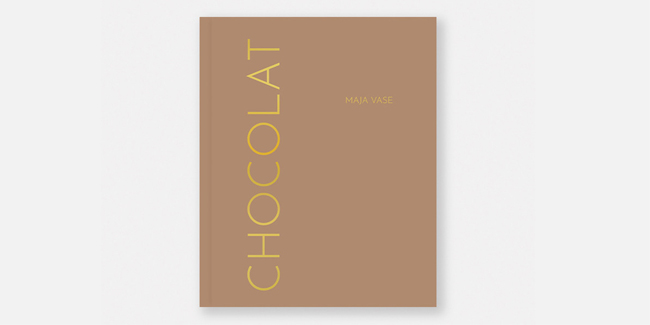 Maja Vase followers are in luck. Her ebooks, Chocolate Entremets and Chocolate Tarts, can be enjoyed in printed form, in a single book and in hardcover format: Chocolat.

Published in English by Books For Chefs, it gathers more than 60 recipes with a personal, modern, and timeless style in which the Danish chef demonstrates her great technical skills. Likewise, this book also contains general advice on the art of tempering chocolate or the secret to achieving a perfect chocolate mousse, among other topics.
The Cacao Alphabet / Cacao Barry

Complete guide to cocoa powder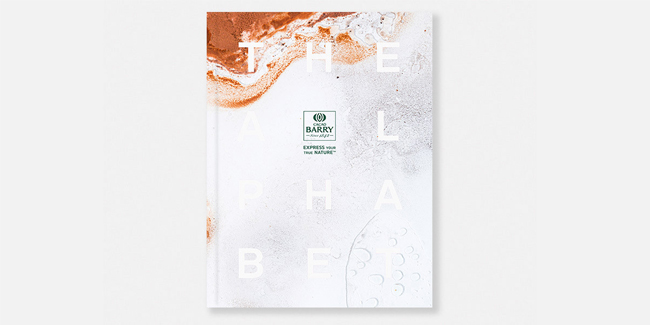 After the best-seller, The Pastry Alphabet, with basic recipes to master French pastry, this year Cacao Barry has released The Cocoa Alphabet. This is a complete guide available in English and French, with tips and recipes to help chefs choose the best cocoa powder for their needs.
How does the fat content of cocoa powder influence the recipe? How do you make perfect French chocolate macarons? How do you prevent cocoa powder from getting wet in tiramisu? These are just some of the answers that the reader will find in this book, which is the result of more than 450 tests.
The Chocolatier's Kitchen / Callebaut

An ambitious bonbon treatise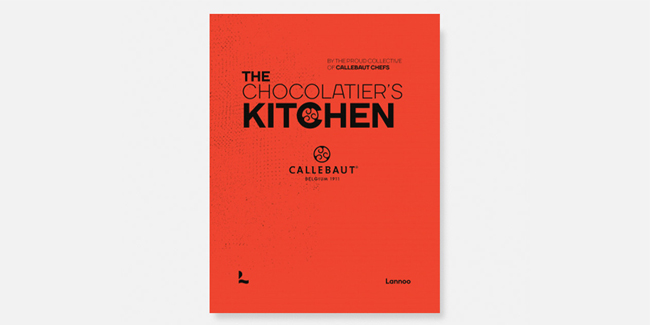 The Callebaut team, through seven prestigious chefs (Davide Comaschi, Philippe Vancayseele, Clare England, Beverley Dunkley, Mark Tilling, Ciro Fraddanno, and Ryan Stevenson), presents The Chocolatier's Kitchen, a practical book designed to help artisan chocolatiers start and grow their chocolate offering from over 200 recipes. The book, available in English, is divided into three large blocks based on the durability of the product and addresses various bonbon families.
Also available soon from Books For Chefs is a second volume, The Chocolatier's Shop, which includes tips for opening or expanding a chocolate shop. The reader will be able to acquire knowledge about treating staff, stock management, or brand building.
Audaces de Chocolat / Claire Pichon

An approach to the centenary Weiss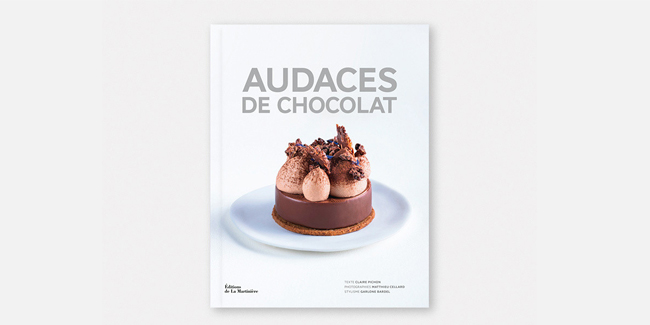 On the occasion of Weiss's 140th anniversary, more than 20 prestigious chefs (Grégory Doyen, Sébastien Bras, François Gagnaire, Morgane Raimbaud, etc.) give free rein to their imagination and creativity to share recipes inspired by the mixtures of the century-old French chocolaterie in the book, Audaces de Chocolat.
Written in French by food journalist Claire Pichon, this volume reveals the story of Weiss and its chocolate-making process, from the selection of cocoa beans to packaging.
Cocoa / Damien Wager

Cocoa powder as the main ingredient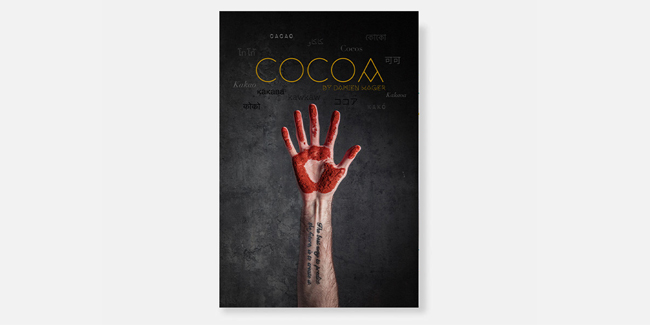 Damien Wager, one of the UK's leading pastry chefs, explores in Cocoa how cocoa powder can be used to replace chocolate and improve recipes in a wide range of preparations, from cakes to macarons, travel cakes and vegan proposals.
The book, available in English, gathers a total of 45 creations, with more than 150 sub-recipes, which demonstrate the great capacity of cocoa powder to alter the fluidity, acidity, color, and flavor of the components.

Mini / Xavi Donnay

The possibilities of the petit four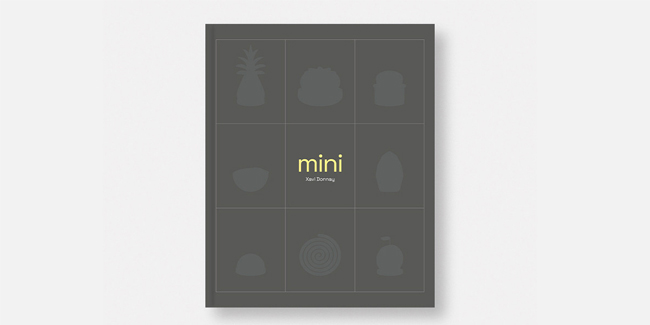 In Mini, a bilingual book (Spanish and English) dedicated to the petit four and small-format pastries, Xavi Donnay dedicates chapters to bonbons and giandujas, showing their great possibilities from the renewal of formats and presentations.
For Donnay, the bonbon is the perfect petit four. And although it entails a certain production difficulty, they continue preparing it at the Lasarte restaurant in Barcelona because it is a format that gives a lot of play, as is reflected in the book. "We can limit ourselves to molded bonbons, or invert them, seal them, brush them, coat them, or leave them with the ganache visible and use many other effects," he explains.
The chef is also a big fan of giandujas for their potential in flavor and finishes. Starting from a chocolate, a nut, and a third flavor, the author deploys different creations, each one more original.
The Chocolate Spoon / The Silver Spoon Kitchen

In the Italian style

Silver Spoon, known throughout the world as the authoritative voice of Italian cuisine, has a new book: The Chocolate Spoon, which gives a great master class on how to bake and work with chocolate in the Italian style.
This volume will soon be available in English at Books For Chefs, a book which delves deeply into chocolate, from its history to its composition, as well as techniques to correctly temper, glaze, and decorate. In terms of recipes, we find more than a hundred with step-by-step photographs of cakes, mousses, parfaits, and more.
Bonus track: Chocolate, Files, and Four in One / Ramon Morató

Classics that remain as valid as ever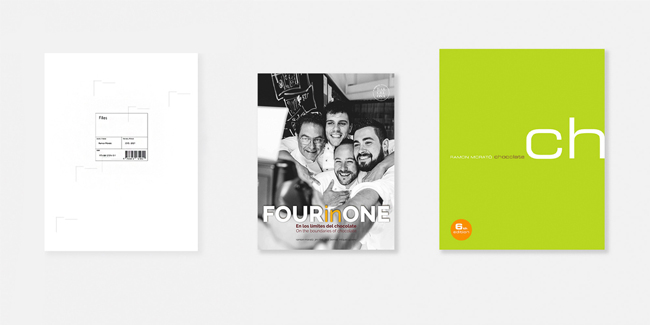 Ramon Morató, global creative director of the Cacao Barry firm and one of the chefs with the deepest knowledge of chocolate, is the author of three bilingual books (Spanish and English) that have become classics that do not lose validity over time. Titles that we highlight for their inspiring nature.
Chocolate (Gourmand World Cookbook Awards), which is now in its sixth edition, is considered one of the great professional monographic books on cocoa and chocolate. Files (Laus 2022 award for publishing esign) treats pastry and chocolate with a 360-degree view, from knowledge and science, the latest trends and new consumer habits. Finally, Four in One is the sum of four authors (Morató along with Josep Maria Ribé, Miquel Guarro, and Raúl Bernal) who joined their talents for a time at the Chocolate Academy.