Is there any doubt today that pastry and ice cream are closely linked? More and more cases are known of chefs who take advantage of their pastry knowledge to give their frozen creations a more gastronomic twist, and vice versa, or who have simply decided to reorient their profession and start making sorbets and popsicles with added value. This synergy has recently made ice cream become as refined a dessert, or even more refined, than cake.

Below we gather 11 artisan creations, mainly from Spain and France and published in our monographic magazine Arte Heladero. They are original, spectacular, and playful proposals, bringing together the best of both disciplines in an alliance that will surely continue to bear many interesting fruits.
1. Martín Lippo's signature granitas with added value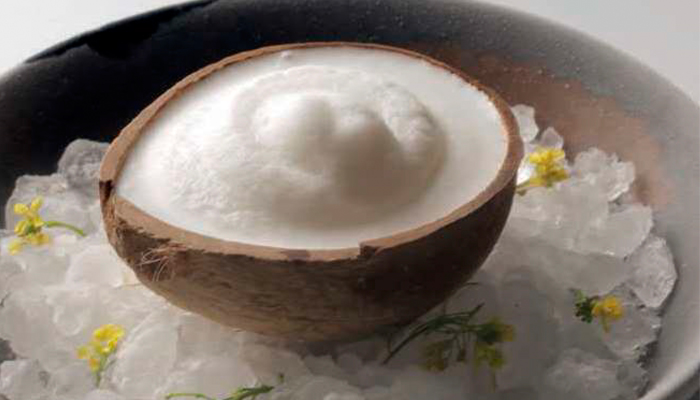 The granita, refreshing and with an attractive texture, is one of the best-selling products in ice cream parlors during summer. However, few professionals have studied its gastronomic possibilities.

In Arte Heladero 193, Martín Lippo, a specialist in new culinary techniques and technologies, defends the idea that granita can bring added value and differential not only to ice cream establishments, but also to restaurants. And with this premise as a starting point, he has developed this coconut and herb granita, among other original recipes, for Les Verges de Boiron fruit purees firm. His keys for improving its quality? Sweetness control and total solids, and greater creativity in the choice of flavor.
2. David Wesmaël. Modern and technical vision
For years, there has been a growing demand in Paris for consumers who are a little tired of conventional cakes and who are asking for creations with ice cream, which is forcing many large pastry shops to present ice cream entremets and cakes permanently. There is no doubt that this product is popular in France and has a lot of potential as shown by David Wesmaël, owner of La Glacerie Paris, Arte Heladero 180. The MOF Glacier, which offers a more modern and technical vision of ice cream, seeks intensity of flavor through simple recipes with traditional ingredients and is very demanding in the selection of suppliers of fresh ingredients. This hazelnut milk ice cream macaron is a good sample of his signature ice cream.


3. The growing weight of the popsicles in Rocambolesc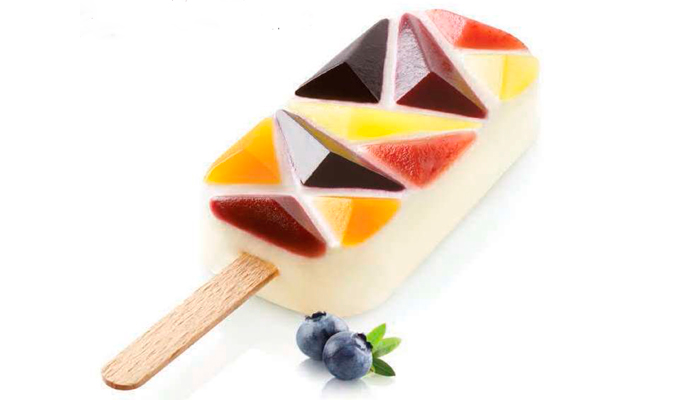 Although soft serve continues to be Rocambolesc's flagship, popsicles are gaining prominence not only in the image of the ice cream parlor, but also in total sales. In most cases, the popsicles are made from 3D molds with details on both sides and thick silicone walls, making it difficult to freeze. As Ale Rivas acknowledges, at the forefront of business management, "putting the popsicle into practice for our chain is complex, not only in its manufacturing process, but also in the shop's stock."

Despite all the difficulties, Rocambolesc surprises with popsicles like Pedrís Gaudí, which we shared in Arte Heladero 193. In this piece, Jordi Roca takes Silikomart's GEL11 Shock mold as a starting point and is inspired by the work of Antoni Gaudí. To create the effect of the modernist architect's popular trencadís technique, he makes inclusions of different granitas that add flavor and color, and finishes by filling the mold with yogurt granita. In this way, in a single popsicle you can taste apple-bergamot, blood orange-mango, blueberry-vanilla, strawberry-rose, and strawberry tree fruit-peach granitas.


4. Ximena Pastor explores the gastronomic possibilities of cocoa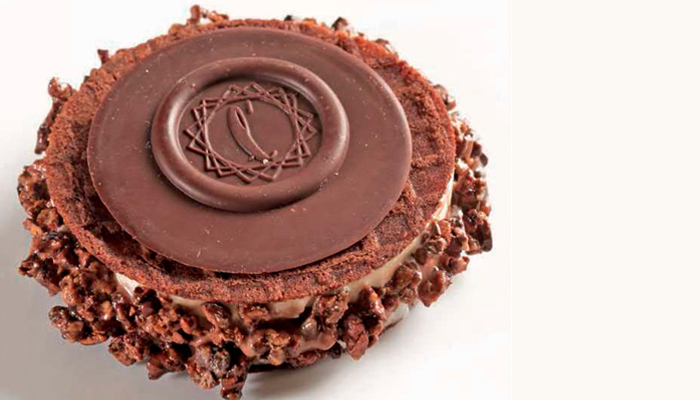 At l'Atelier Barcelona not only does it offer signature pastry, but it also works with the most gastronomic ice cream through local products. Ximena Pastor, co-founder of the establishment together with Eric Ortuño, is one of the main promoters of ice cream training and promoter of an interesting ice cream menu.

In Arte Heladero 192, the Costa Rican chef taught how this product can be presented out of season with this Tres Helados sandwich made up of different parts of cocoa and its derivatives. Thus, Pastor nods at the Bean to Bar and reflects on the culinary potential of this product.


5. David Gil's ice cream textures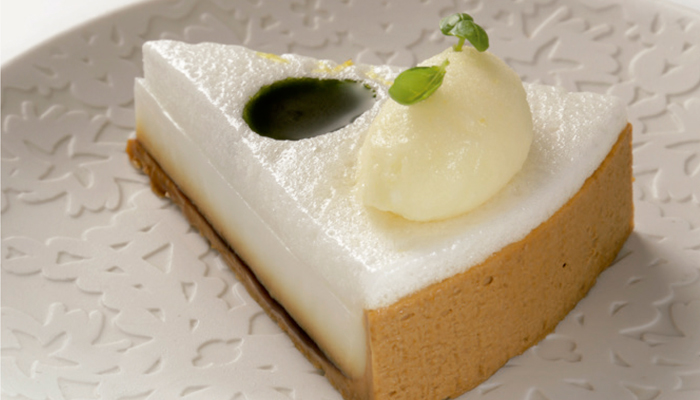 In Arte Heladero 194, David Gil confessed that as head of ElBarri's sweet proposals, he obtained many different textures of ice cream, from foams and molds to ice cream clouds.

In creations like this Lemon Pie, which is served in Tickets, it shows that ice cream can have the highest workmanship in a signature restaurant. It is a creamy biscuit cake filled with lemon cream with inulin, covered in a lime cloud and accompanied by basil oil and lemon peel sorbet. To get a crispy base, the chef takes a technique that we have seen in his other recipes: frozen cookie dough with Pacojet.


6. Marc Piqué, a top competition chef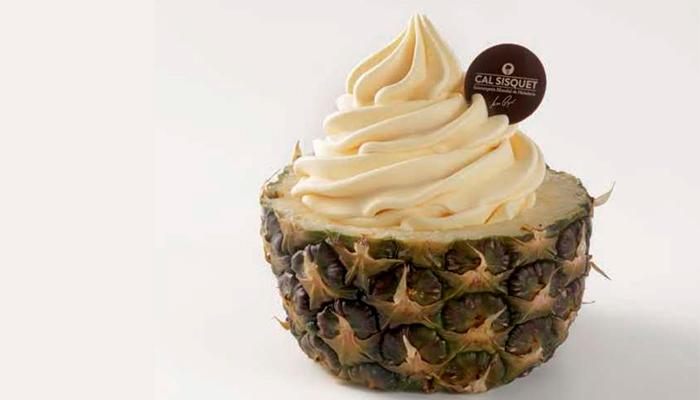 Marc Piqué has perfected the concept of the individual ice cream dessert like few others. Additionally, he is a versatile professional who started in a seafood restaurant and later entered pastry and ice cream making, demonstrating great talent in all fields.

At his Cal Sisquet ice cream parlor in Roda de Berà (Tarragona), one of his purposes is to maximize production with a good mise en place to effortlessly offer a finished product at peak times of the day. In Arte Heladero 191, the Catalan chef, 2016 World Ice Cream Runner-up, wanted to experiment with cocktails such as Malibu liqueur that is derived from the natural coconut extract based on rum and is made in Barbados. The result is this delicious and visual piña colada.

7. Romero and Candela row together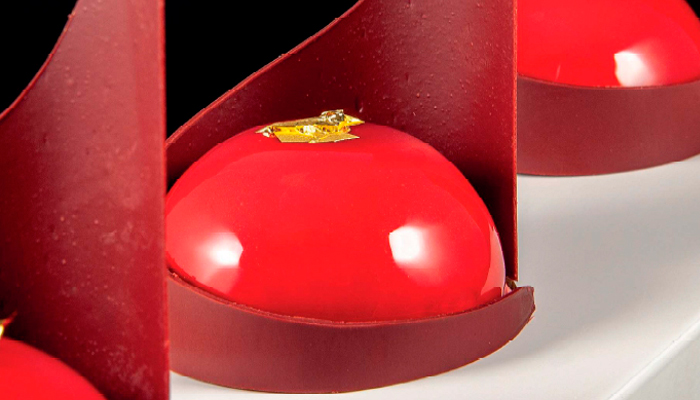 Adolfo Romero and José Manuel Marcos Candela were among the first chefs to realize that pastry and ice cream are closely linked, and both form a good tandem as evidenced in the first EPGB Ice Cream Master. In this training, of which we give more details in Arte Heladero 194, they showed that most of the techniques and tests that were carried out in the 2016 and 2018 editions of the Ice Cream World Cup, where Spain was the runner-up, can be incorporated into everyday sales. Pieces like this elegant Red Capitel, with English cream ice cream, which take years to develop and which can be given more use, does not have to be exclusive to a championship.


8. Jordi Guillem, always at the forefront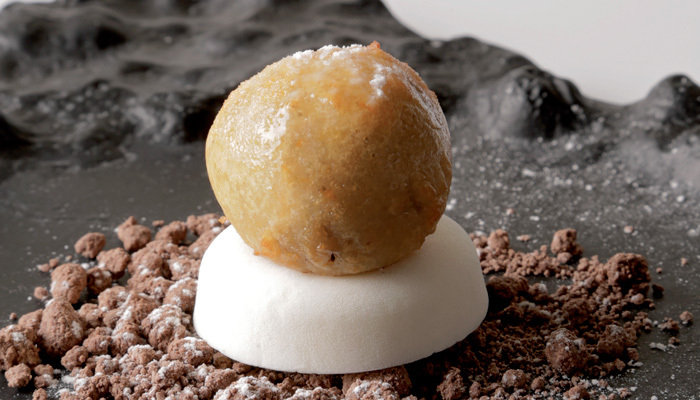 In his restaurant Lo Mam, located in the luxurious hotel Le Méridien Ra Beach Hotel & Spa in Barcelona, Jordi Guillem (so good #16) presents a very attractive dessert menu where 50% of the items are ice cream. Creations that he takes further with the application of innovative Korean techniques and open to up and coming trends.

A good example is his fried ice cream, which appeared in Arte Heladero 191. An apparently simple dessert, but which contains a refined technique. Drawing inspiration from Thai ice cream, Guillem combines traditional and modern processes. Here, the typical spiced donut dough and liquid nitrogen are two sides of the same coin.

Last March, the chef went a step further in his commitment to the sector by opening his own brand of ice cream and sorbets, Real Ice in Tarragona coast (Spain)). In this firm he advocates using quality ingredients from local producers and seawater.


9. Ice cream, a luxury item in the hands of Migue Señoris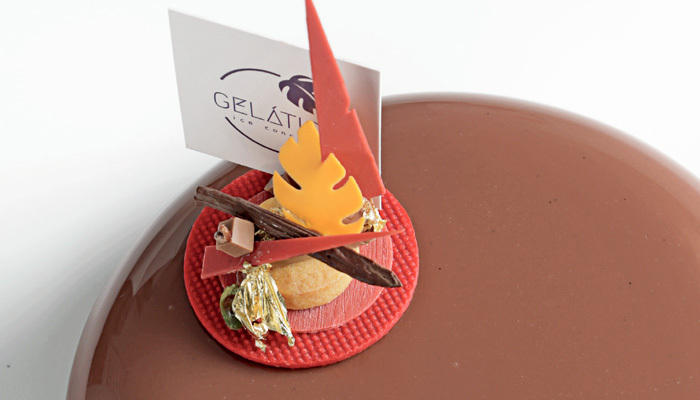 Last summer, Migue Señoris and his wife Carmen Prado opened a signature ice cream parlor, Gelática Ice Concept in the Valencian neighborhood of El Cabañal (Spain). The renowned pastry chef discovered his passion for ice cream when he participated in the 2018 Ice Cream World Cup as a member of the Spanish team, taking second place. Now, its purpose, as stated in Arte Heladero 192, is "to treat ice cream as a luxury. We serve it with a special teaspoon, a glass cup, accompanied by a tea pastry… We want the client to feel as if they were giving themselves a gift, their moment of passion "

In the establishment's display case, distinguished for its interior design at the Letra awards, local products are the common thread. Local ingredients such as the collaret peanut, native to the Valencian garden, which comes in the form of ice cream in this cake.


10. The artisan cones of Jérémie Runel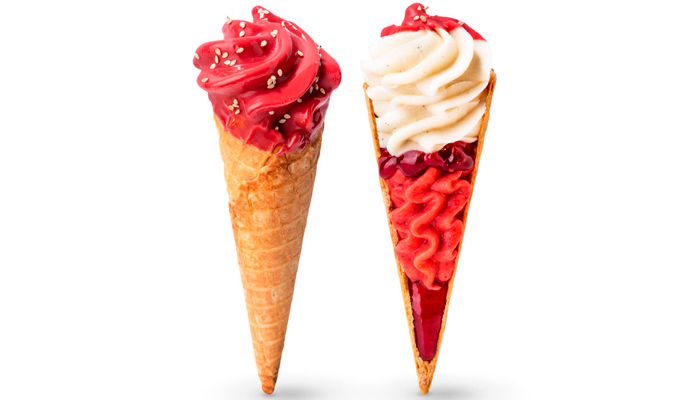 Jérémie Runel takes advantage of his pastry base at La Fabrique Givrée to present original signature creations such as Fraise Atomique, a cornetto with chestnut flour, raspberry jam, Mara des bois strawberry sorbet, Tahitian vanilla and tonka bean ice cream, coated with red berry chocolate.

The chef once again demonstrates his interest in renewing the traditional French ice cream cup and exploring different formats, but always prioritizing gastronomic flavors.


11. Roberto Cortez, traveling through Alaska
After extensive experience in experimental cooking, as a personal chef for actors such as Antonio Banderas, and in design pastry, learning from masters such as Albert Adrià and Pierre Hermé, Roberto Cortez has also demonstrated his artistic side in ice cream at Emotional Delicacies. In this book, the American chef captures his emotions through spectacular paletas- the popsicles of Mexican tradition – that look like authentic handcrafted jewels. One of them, Solace in Artic Jasmine, became the cover of Arte Heladero 191.

This is how Cortez explains how he was inspired to create this popsicle: "I once took a cruise in Alaska. One day during the trip it occurred to me that the landscape could be associated with the aroma of jasmine in a place where this flower is not found . And even though I'm not a fan of jasmine, I had an emotional connection to how Alaska made me smell that flower's aroma. " In the recipe it is interesting to see how the aroma of jasmine is enhanced through the egg's fat with various ingredients derived from the flower.