It is an open secret that pastries are in fashion. In recent times, the sector is experiencing the dignity of baked doughs and a growing interest in high-end pastry for this type of product. This is a phenomenon that is also reflected in our Books For Chefs online store, which does not stop incorporating books dedicated to pastries and baked goods that are in great demand.

Below, we review eight essential books -some have become classics and others are new titles- to get started in this discipline or expand knowledge, be inspired by recipes from great chefs, learn techniques and secrets to go further, as well as master more styles and types of dough and puff pastry.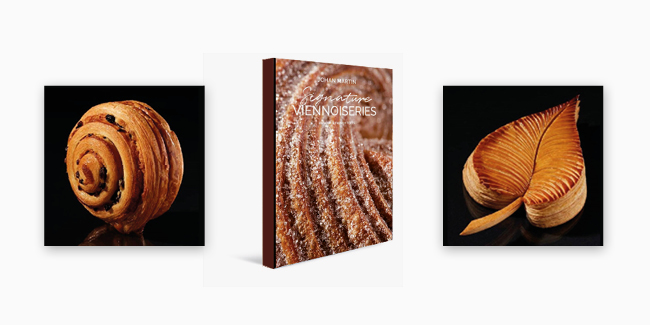 In his latest and long-awaited book, Johan Martin makes it clear that pastry is a discipline that requires a lot of time, patience, rigor, and specific equipment.
Released in 2020, Signature Viennoiserie is a bilingual (French & English) pedagogical book that includes up to 50 signature recipes, ideas, and QR codes leading to videos showing rolling and kneading methods, key steps, and even large-scale pastry templates. However, we would have liked to find more advice from Martin, since you do not always have the possibility of learning from an international ambassador of artisan pastries.
2. All about croissants. Step-by-step for a perfect croissant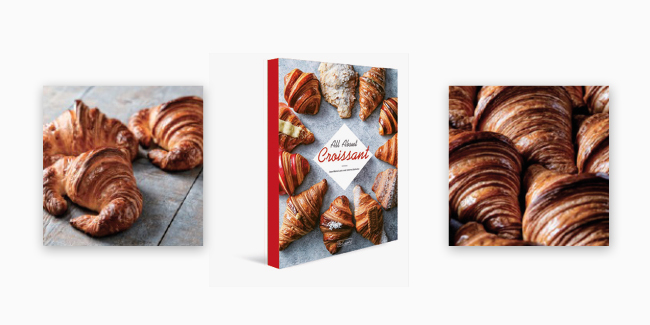 This is one of the most popular books from Books For Chefs. It is not surprising, since it is an essential book for those who want to know how to make a good croissant step by step.
With the desire to share their passion with the whole world, the bakers Jean-Marie Lanio and Jérémy Ballester offer curious facts about this product and give keys to its preparation, rolling methods, dough temperature, fermentation, and cooking, as well as 15 delicious recipes.
Available in English, it is number one in terms of specificity and pedagogy.
3.Sweet Devotion. A current vision of modern bakery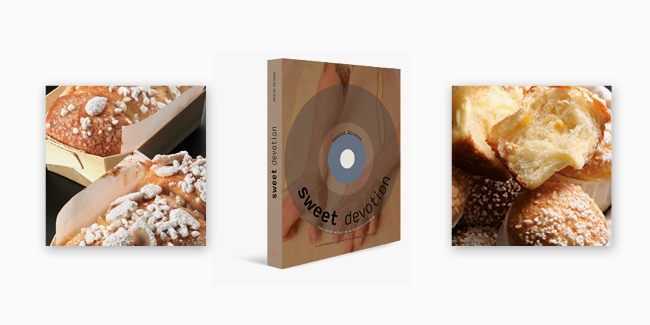 In this book, which is now in its second edition, Daniel Álvarez gives puff and brioche pastry the gastronomic place they deserve. Throughout more than 200 pages, the chef reviews famous European pastry specialities, from the mythical croissant to the palmera and the millefeuille, passing through kouglofs, panettones, and ensaimadas, giving them his particular touch.
With its magnificent explanations, step-by-step photos, tips, tricks, and advice, it has become a bedside manual for those who want to start or improve their technique in making quality pastry doughs.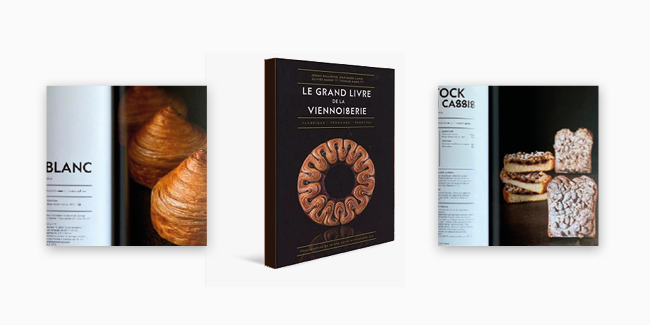 Jérémy Ballester, Jean-Marie Lanio, Olivier Magne, and Thomas Marie propose a complete journey through the world of pastry, from the great French classics to original creations from the MOF competition, in this new book by Alain Ducasse Edition, which complements the successful book, Grand Livre de la Boulangerie.
Through 80 original and unpublished recipes and some thirty step-by-step instructions, this book, which is available in French, aspires to become the new great work of reference for professionals and amateurs who want to perfect or develop their pastry techniques.
The book also has an ingredient glossary and an interesting section on basic techniques.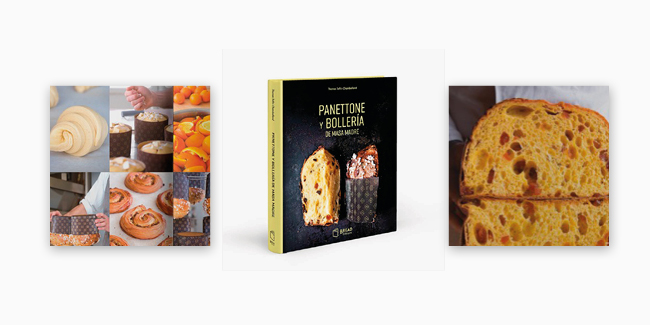 After years of research and work, the book Panettone and sourdough pastries was born, available in Spanish or English, and authored by Thomas Teffri-Chambelland, director of L'École Internationale de Boulangerie in Noyers-sur-Jabron.
Intended for both professionals and amateurs who are passionate about doughs, it is divided into three sections. Theory, which provides information on the evolution of the bacterial flora during preparation, the role of minority bacteria, or the production of dextrans, as well as the fundamentals of the universal method to create your own sourdough recipes. Practice, with essential information on equipment and basic techniques. And Recipes, which includes a score of recipes in which great specialists in the field from all over the world have participated, such as the italian chefs Ezio Marinato and Mauro Morandin or the Spanish chefs Daniel Jordà and Miquel Saborit.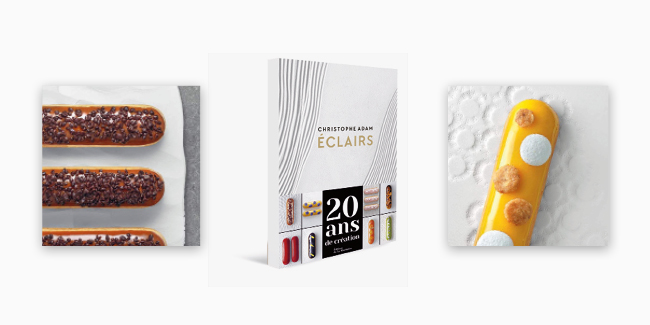 Christophe Adam is one of the chefs who best masters the art of the éclair. In the early 2000s, when he was working at Fauchon, he dared to break established codes and introduce color into this product, and in 2012 he inaugurated l 'Éclair de Génie where he showed that the éclair has infinite creative possibilities.
In this 500-page book, available in French, this chef not only reviews his career, but also presents up to 200 recipes for éclairs, some of them conceived together with other great pastry chefs such as Pierre Marcolini, Christophe Michalak, and Cédric Grolet.
7. True Bread by Joaquín Llarás. A timeless classic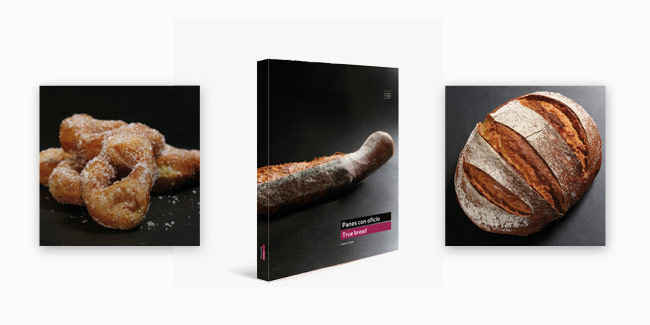 Quality bread with no gimmicks, with its sourdough and its resting times, is the protagonist of this bilingual book (Spanish and English) by Joaquín Llarás, a great baker with more than 40 years of experience. An ideal manual to enter the world of professional bakery, visiting some emblematic doughs from Spain, France, and Italy.
The objective of True Bread, as he himself explains, is to teach the particular characteristics that must be taken into account in the selection of flours, fermentations, kneading, shaping, and baking bread. In addition, the last part focuses on pastries and enriched doughs, with classics such as brioche or panettone, including cookies, croissants, and many other proposals.
It is highly recommended to visit their collection of associated videos of bread shaping, marking and cutting techniques.
Bachour Gastro, the new book by Antonio Bachour, does not deal with pastries, but it does contain many preparations that pass through the oven and are designed to be enjoyed between breakfast and lunch.
In this bilingual book (Spanish and English), the popular chef shows his most gastronomic side from unpublished creations that are eaten at the moment with your hands and in two bites. If we focus on pastries, the section dedicated to Brunch is very interesting, where we find mainly savory pieces such as a bagel-sandwich, a quiche with croissant dough or some stuffed bomboli.