With Venetian reminiscences, savory, in a cruffin version, dedicated to women, up to eight galettes des Rois that show that you can give this traditional sweet a spin while at the same time be fashionable in more and more corners of the world. Undoubtedly, after Christmas, Epiphany is an important date for French pastry chefs. It is a festivity where professionals can demonstrate their enormous creativity.

Yann Brys, with Italian inspirations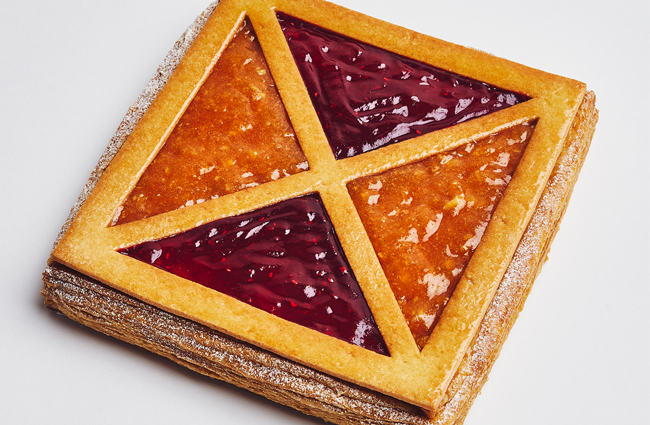 Yann Brys, director of the Evok Hotels' sweet creations, stays true to tradition, designing a galette des Rois with Italian inspirations. This original piece, made up of Italian almond creme, raspberries and mandarin jam, can be found at the Brach Pâtisserie or the Brach La Pâtisserie counter at Cour des Vosges.
Like with the bûches collection, the MOF wanted to do a nod to Venice in anticipation of the opening of Nolinski in the City of Canals in early 2023.
Lenôtre's savory version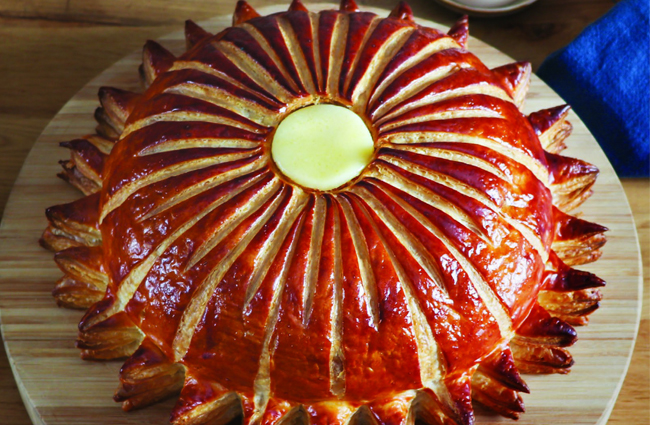 Guy Krenzer, creative director; Fabrice Brunet, chef of savory creations, and Etienne Leroy, chef of Lenôtre's sweet creations, imagine Christmas in a luxurious mountain chalet under the snow, a landscape that allows one to dream and get out of everyday life, to make everything from menus to signature bûche or the advent calendar.
Regarding the galettes des Rois, we want to highlight one in a savory version. Beneath a crispy, golden sun-shaped puff pastry, it consists of a generous potato filling garnished with Comté mornay sauce, layers of Comté, and a savory walnut praline.
La Maison du Chocolat and its galette Soleil

Chocolate, citrus, and dried fruit offer a wonderful combination game in Nicolas Cloiseau's Galette Soleil.
At its heart, the hazelnut fondant cream with candied lemon zest is mixed with a smooth 80% dark chocolate ganache. The caramelized puff pastry is covered with lemon juice pearls and 56% dark chocolate ganache. In the decoration, toasted hazelnuts add even more crunch to the fine chocolate crown.
The Peninsula Paris combines tastes from the north and south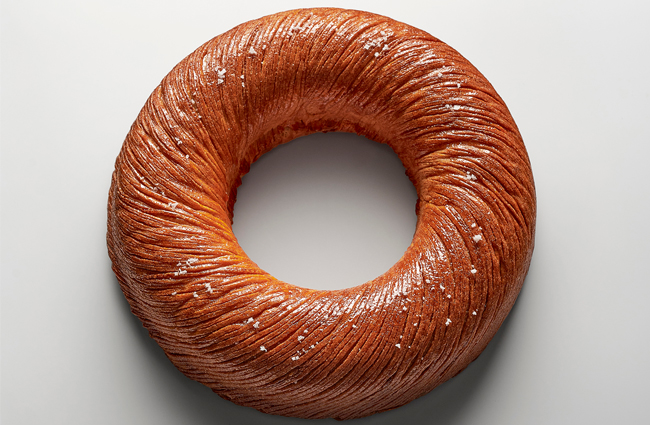 Anne Coruble, pastry chef at The Peninsula Paris hotel, gathers the best of French craftsmanship in this Brioche Crown of Kings: the galette des Rois, consumed mainly in the north of the country, and the King cake, more common in the south.
With flavors of vanilla and almond, it consists of a Viennese bread with Tahitian vanilla sourdough and raw cream, almond cream with Tahitian vanilla and raw almond praline with toasted vanilla. The crunchy salted caramel puff pastry that covers this crown will delight young and old alike, from the chef's native Normandy all the way to Provence.
Quentin Lechat. Cruffin XXL

Quentin Lechat, from Palace Le Royal Monceau – Raffles Paris, has teamed up with Julien Abourmad, from The French Bastards bakery-patisserie, to propose an XXL cruffin.
The cruffin, a hybrid creation between the croissant and the muffin, is revisited with large brushstrokes of chocolate-hazelnut frangipane, chocolate ganache, and spreadable cream. All wrapped in a crunchy chocolate puff pastry with AOP d'Isigny-Sainte-Mère butter.
It is not the first time that these two pastry chefs have worked together. Since 2020, The French Bastards pastries have been on the breakfast menu at Le Royal Monceau – Raffles Paris.
Philippe Conticini pays homage to women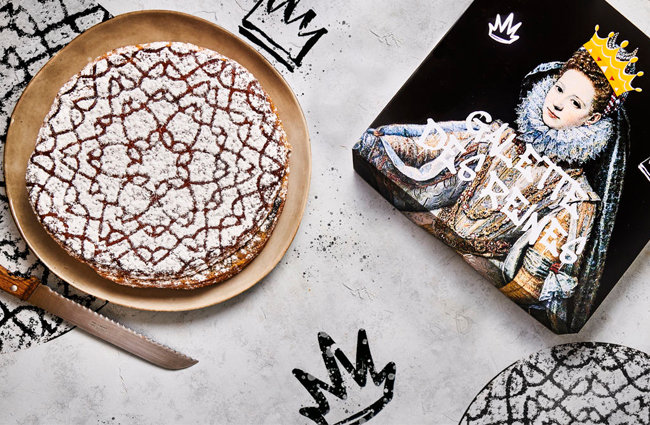 Maison Philippe Conticini and the media outlet Les Éclaireuses are once again partnering to honor women with the third edition of the Queens' galette.
The French pastry chef preserves the flavors of the traditional galette des Rois like frangipane with peeled hazelnut dust and brittle upside-down puff pastry, while bringing new dimensions on the palate with the gianduja. With arabesque finishes, inside it hides six beans decorated with the adjectives 'important', 'indispensable', 'powerful', 'unique', 'fundamental' and 'necessary' to give to those women you admire.
Plénitude by Pierre Hermé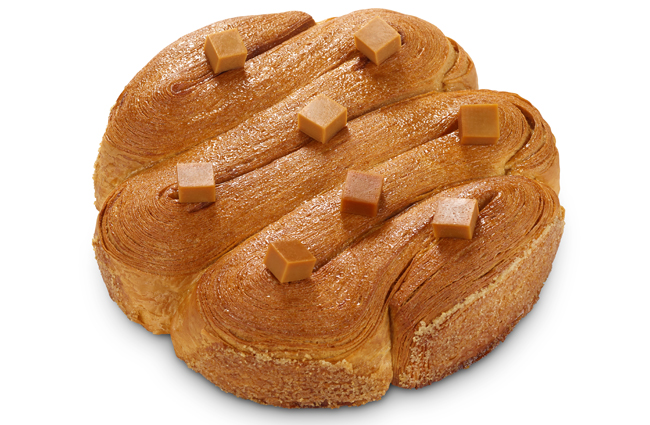 Plénitude is a generous, golden and crunchy puff pastry brioche, covered with a creamy chocolate and soft caramel for a very gourmet Three Kings Day.
Hermé, heir to four generations of Alsatian bakers-pastry chefs, once again shows here that pleasure is his only guide when it comes to imagining preparations full of flavors and sensations.
Pecans, in Lutetia's spotlight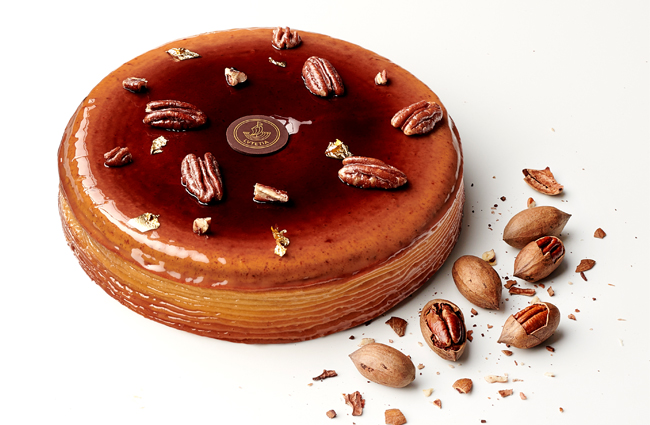 Nicolas Guercio makes a version of this dessert and proposes a taste journey that focuses on pecans.
True to tradition, this galette is made up of several puff pastry discs, among which are different interiors with varied and unexpected textures. Thus, a fondant crumble, butter cream, and pecan praline are combined with pecan chunks, pecan cream, and puff pastry brioche.