Yann Duytsche defines this product format as "eaten in two bites", it's not as small as a piece of confectionery nor as big as an individual cake.They are the protagonists of one of the days in One Week with Yann Duytsche, where the chef carries out an express stage of his gastronomic pastry shop, Dolç, in Sant Cugat (Barcelona). His successful products are due to their gourmand character, their originality, and their freshness, and a good example are these "piononos" inspired by the classic made in Granada (Spain) Casa Isla.
We were inspired by the delicious piononos at Patisserie Ysla, in Granada (Spain), whose founder, Ceferino Isla González, created them back in 1897. A delicacy that travels beyond its native Andalusia.
Our pionono has a matcha green tea sponge cake, the 'roulard', which is rolled over an apricot coulis gelée filling. The egg-based cream that covers the top of the roll is caramelized, thus giving an extra sweet touch to this creation.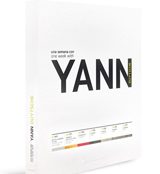 Discover One week with Yann Duytsche
Sweet Green Tea 'Pionono' and Apricot Snack
Recipe for 40 units
Green tea roulard sponge
260 g eggs
70 g egg yolks
155 g sugar
45 g cake flour
10 g corn starch
25 g matcha green tea
25 g milk
25 g butter
125 g egg whites
55 g sugar
In the bowl of a mixer fitted with a whisk, whip the eggs, egg yolks and sugar while heating the mixture with a blowtorch. Heat the milk and butter together and lighten with some of the previous whipped mixture. Add the remaining egg mixture and then fold in the egg whites, previously whipped with the sugar. At the same time, combine the flour, corn starch and matcha tea and sift over the mixture. Cast onto a parchment paper sheet and bake at 200ºC for 13 minutes.
---
Egg cream
190 g sugar
190 g eggs
60 g butter
15 g corn starch
40 g lemon juice
Combine all the ingredients and boil for about two minutes. Rapidly cool down and reserve in the refrigerator or freezer.
---
Apricot coulis gelée
450 g apricot purée
45 g sugar
7 g gelatin sheets
Heat some of the purée, add the sugar and hydrated gelatin. Mix and add the remaining purée. Process with a handheld blender and allow to gel in the refrigerator.
---
Montage
Spread all the apricot coulis gelée over the sponge cake sheet (60×40 cm). Roll from the narrowest part (40 cm) until the desired diameter is obtained (approximately 3 cm for small pastry). Cut the rolls to 3.5 cm high, pipe some egg cream on the top and caramelize with an electric iron. Garnish with some fresh apricot and brush with some neutral gelatin.