In Spanish Dulcypas Book 2020 we have knocked on the door of some of the most restless chefs in Spain to ask them about the innovations that have surprised them the most in recent times. It is not so much the surprise factor for the unexpected as the potential of an ingredient or equipment to evolve the way of working and better meet current challenges. Nothing better than their own reasoning to understand the key to these references. You will find a wide range of products. Tapioca liquid fiber, deodorized potato protein, or inulin among technological ingredients. Low-temperature desktop cooking and the laser cutter among the machinery. New generations of flours and sprouts among bakery products. All of them demand their place in your workshop to make your job easier, to change some concepts, or to go much further when it comes to meeting certain demands.

Carles Mampel's green creaminess
Inulin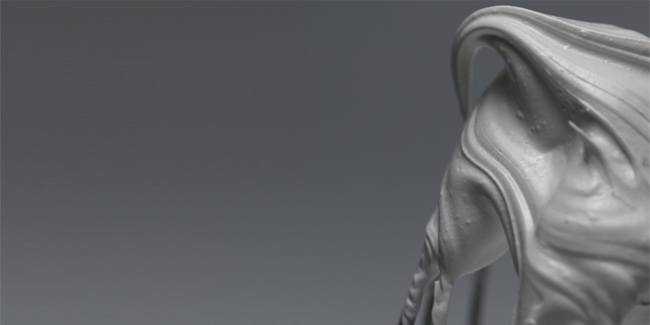 Carles Mampel has no doubt: pastry connected to the concerns of today's society is aimed at achieving a healthier result without giving up its sweet tooth. That is why his experience and professional development has focused especially on the mentioned technological ingredients. There are two elements that have traditionally been attributed to the sweetness of a cake: sweetness and fat. However, paradoxical as it may seem, it is precisely if we reduce these two parameters when we appreciate and more clearly enjoy the main flavors of each creation. And of the entire range of ingredients of vegetable origin that help us in this purpose, Mampel highlights inulin, a fiber that provides creaminess without the need to overload the fat or sugar of a formula. He relies on this, for example, to make a meringue that is much less sweet than the Italian classic and that on top of it allows you to dispense with pumpkin paste to compose an equally creamy mousse. Faced with the natural or artificial dilemma, pointless in the chef's opinion, you must get rid of prejudice and set out to achieve a result that is as healthy and neat as possible.

Cuts and prints that are no longer science fiction by Martín Lippo
Laser glow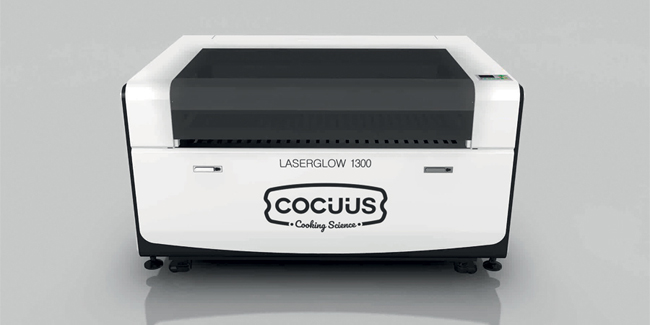 During his multiple trips around the world, the versatile Argentinian chef Martín Lippo never ceases to be surprised by the evolution that gastronomy in general is experiencing: from the consolidation of high pastry in Asia to the renewed interest in the world of artisanal goodies. It even highlights the increasing openness of the new generation of French pastry chefs to Bullinian techniques, textures, and ingredients.

As a most significant novelty, Lippo points us to the interest in 3D and custom and designs that look impossible to make. In this line, he points us to a machine, the Laser Glow, a food laser transformer created and patented by a Spanish start-up, Cocuus. If until a few years ago talking about lasers was equivalent to medicine or science fiction, today its food application is a reality about to become a trend.
Laser Glow was born with the purpose of cutting or engraving any type of dough, caramel, and food product that can be spread in two dimensions (2D) on a tray or even in 3D on some fruits and vegetables, such as apples. "Today it has a 60×40 cm work surface, but larger formats are being developed for higher production. The laser light beam of this machine is capable of transforming the food (change its state, sublimate it) without charring it in contact with light ".
As the chef himself tells us, "this tool allows the customization of any product by engraving any type of text or image through a digital file that the machine then replicates in the food. It can reach a speed of 20 cm per second and is very functional for catering or higher productions ".

Low table temperature enters the workshop by Elena Adell
Anova Cooker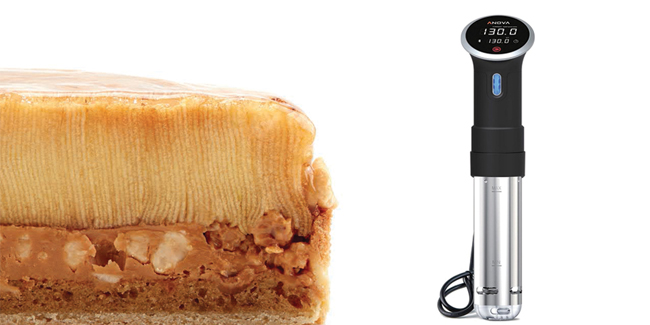 One of the most fruitful ways to evolve in pastry is to interact with other disciplines such as cooking. Elena Adell and Hans Ovando of the Bee Chef Pastry School are very aware of this and recover the low-temperature cooking that is so popular in haute cuisine and transfer it to the workshop to obtain an unusual result both aesthetically and especially in texture and flavor. Thanks to the vacuum cooking equipment from firms such as Anova, it becomes especially easy to cook, for example, fruit at around 70º C and packaged with syrup or seasoning that allows them to have a special touch, without altering the fiber of the fruit and its natural characteristics. Thus, for example, they get a spectacular apple pie, impregnated in wine and laminated in a spectacular way, achieving a perfect ring, as we could see in so good # 23.
Unlike the bulkier Roner, this kit is smaller and can be attached to any pan or gastronorm.
The vacuum that usually accompanies this equipment is also small, another increasingly interesting resource for the pastry workshop. So fusing vacuum and low-temperature cooking allows pastry to enter a new generation of barely processed fruits and vegetables that can be a surprising creative spur.
The sprouting of a new bakery by Josep Pascual
Sprouts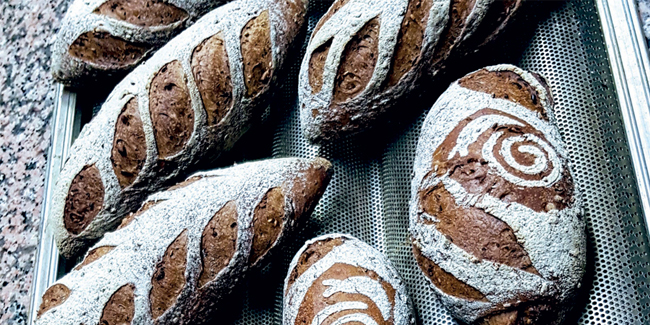 In Spain, the entry of sprouts into the world of doughs is a trend that is still to be exploited, but the master baker and international consultant Josep Pascual points us towards a future in which consumption will grow thanks to the many healthy and technical advantages they offer. The United States is the pioneer country in its consumption thanks to a public which is concerned with having a healthy lifestyle and sustainability. Pascual explains that "when I speak of sprouts I do it in all its extension: sprouted grains, flours from these sprouted grains, and shoots, which can be added to the doughs".

At a healthy level, they can be an important source of α-tocopherol, an antioxidant of natural origin. In addition, "sprouts also increase palatability, the content of B vitamins, and, above all, vitamin C, improving protein digestibility and reducing anti-nutritional factors."
Now, as Pascual indicates, the baker will buy the sprouted flours not only because they are healthier but because he can get his product to improve at different levels. For example, a reduction of sugars of up to 50% is achieved in the base recipe, preservation, color, and flavor are improved, less kneading is needed, greater absorption of liquids in the dough is achieved, fermentation is accelerated, and a greater volume is reached in whole grain breads. This last advantage is very relevant, since the new regulations require that 100% of whole-grain products be used to classify bread as whole-grain. The addition of a part of sprouted flour compensates for this loss of volume and makes it lighter. Josep Pascual even remarks that the application in the sourdoughs to enhance the proliferation of certain bacteria over others is very interesting.

New possibilities for vegan pastry by César Romero
Liquid tapioca fiber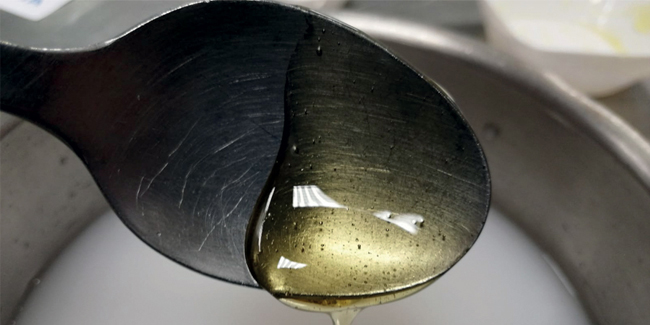 Veganism continues to gain adherents with ethical consumption that seek alternatives to ingredients of animal origin. However, as it generally happens in gastronomy, it is not easy to find ingredients that are suitable substitutes to traditional ingredients in terms of quality and flavor, such as dairy products and eggs, for example. Studying ingredients that are already part of products that vegans usually consume, César Romero has found in liquid tapioca fiber an ally to formulate a base cream with water and oil with interesting applications. Not only does it improve the results of other products such as margarine and vegetable mixes, commonly used to make vegan pastry, but it is also easy and quick to make with a Thermomix and a KitchenAid. The application of this cream is not as hard as other margarine based creams designed specifically for vegans.
This base cream can be used as a margarine to form part of the composition of a mocha cake or a sara, for example, or it is possible to assemble it to create an aerated mousse. It can also be applied to a ganache as the interior of a chocolate, replacing certain sugars. It is stable at room temperature, withstands freezing and thawing processes, and can incorporate chocolate without generating structure and texture problems.

Alternative for egg whites by Jordi Puigvert
Deodorized Potato Protein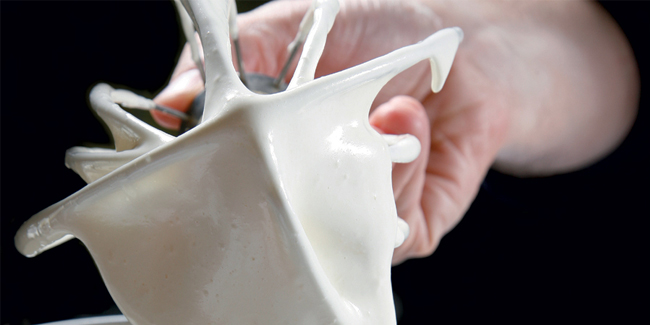 Vegetable proteins have entered the professional market to offer interesting alternatives to conventional ingredients. Its application in pastry focuses on manufacturing processes as necessary as assembly, emulsions, and gels. In addition, the technology used to obtain the potato protein is improving at a high speed to eliminate the aftertaste that until recently this family of ingredients left on the palate.

Jordi Puigvert explains that this deodorized potato protein is a good substitute for egg white and albumin. Consequently, it lets you develop products suitable for the vegan public and those allergic to eggs. It has a mounting effect and, unlike soy protein, it also has a coagulant effect in such different preparations as sponge cake, meringue, mousse, and chiboust cream.
One of the first companies to bring this deodorized potato protein closer to the professional is Sosa Ingredients.

Towards a more gastronomic pastry by Eric Ortuño
Smoked cream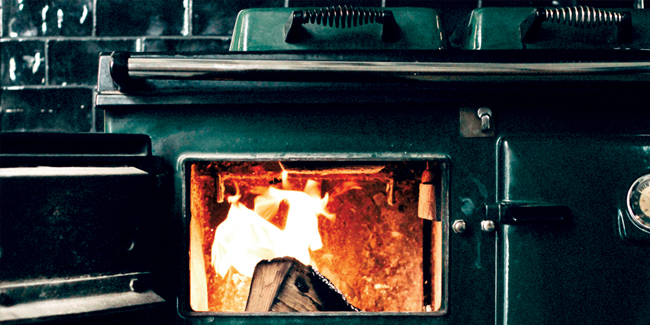 The idea of ​​using smoked cream began when Eric Ortuño was inspired by chef Borja García's Strawberry and Smoked Cream dessert to make his own version in tartlet form, at L'Atelier Barcelona. This dessert had been served initially in the Etxebarri Grill and, later, in the Dos Pebrots Restaurant. The introduction of Rooftop Smokehouse brand smoked cream in a wide range of L'Atelier preparations (croissant, chocolates, ice cream) is an opportunity to add other nuances and make a more gastronomic pastry through local products. And that is because the smoked goods company is barely 100 meters from L'Atelier.
In the smoker, the oak firewood burns at 350-400ºC and the smoke cools as it moves through a duct to the smoker's chamber, where the cream is located. This cold smoking occurs thanks to the fact that the temperature is below 26ºC. This technique, different from other types of smoked products, respects the organic characteristics of lignin, the protein responsible for the subtle and sweet aroma of smoked cream. Oak is a local product and its wood is denser than others, so oxygen penetrates less and burns less. This allows the firewood not to ignite, avoiding smoking at higher temperatures that would harm the organoleptic nuances of the cream.

From the cocoa bean, all by Olivier Fernández
Bean to bar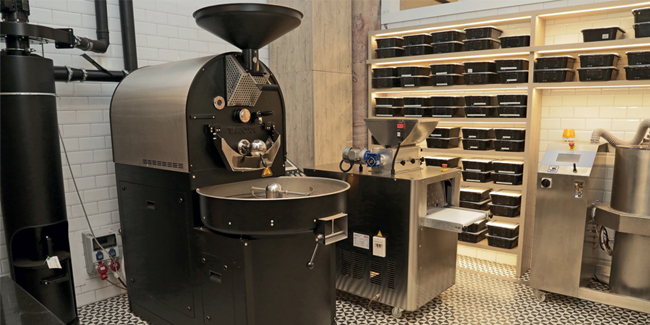 Going from cocoa beans to chocolate requires not only machinery but precise knowledge of the product and the manufacturing processes. And Olivier Fernández, director of the EPGB (Barcelona Guild College of Confectionery), has been delving into all this since 2012, traveling to plantations and investigating the composition of cocoa and every step that must be taken to reach the final product. All this background has served to open the MXBCN space next to the Chocolate Museum, a very careful place for the production of high-quality bean to bar chocolate.
In this lab, chef Olivier receives the cocoa beans that he has previously selected from six different origins. And a process begins in which these fruits, already fermented and dried, are peeled, toasted, and conched. Olivier himself has collaborated with the Mainco Miranda company in the design of the new conches, fully adapting them to their characteristics and manufacturing needs. Virtually everything is harvested from the bean, both the nib and the peel. They are also starting to use the cocoa mucilage, the viscous and sweet white pulp that surrounds the beans and that once dehydrated is added to replace sugar in the manufacturing of chocolate.
The result, as this chef defends, not only are they every bit as good as the chocolates offered by the industry but is claimed as a pure product, without additives, personal and with great added value. "We don't add lecithin, vanilla, or cocoa butter to get a standard result no matter how the harvest has gone." Thus, the chocolates that are made in the Chocolate Museum come to resemble the vintages of a wine.