Omnivore Paris, one of the great gastronomic salons in France, will celebrate its 12th edition from March 5 to 7 on the fifth floor of the Maison de la Mutualité. And yet another year, sweet cuisine will have a place with a program full of outstanding chefs who dare to play with ingredients, proportions, and assemblies.
21 masters will parade this year on the scene sucré of the festival. Renowned chefs such as Thierry Marx (Thierry Marx Boulangerie, Paris), Sébastien Bouillet (Pâtisserie Bouillet, Lyon- so good # 2), Cédric Grolet (Le Meurice, Paris-so good # 17) or Yannick Tranchant (Neva Cuisine, Paris) will share space with young talents such as Jeffrey Cagnes (Casse Noisette, Paris), Yazid Ichemrahen (Pâtisserie Vernet, Avignon), Yann Menguy (La Goutte d'Or Pâtisserie, Paris – so good # 14), and Kevin Lacote (KL Pâtisserie, Paris).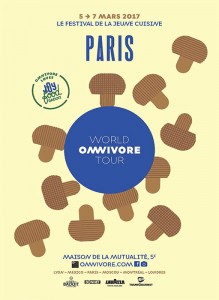 Also in this area, and in association with Cacao Barry, Yann Couvreur (Yann Couvreur Pâtisserie, Paris), Atsushi Tanaka (Restaurant AT, Paris) and Ramon Morató will talk about chocolate.
Jérôme de Oliveira (Pâtisserie Intuition, Cannes), Marco Radicioni (Il Gelato del Marchese, Paris), Nathaly Nicolas-Ianniello (NA/NA, Paris), Maxime Frédéric (L'orangerie George V, Paris), Mori Yoshida (Mori Yoshida, France), Taku Sekine (Dersou, Paris), Jonathan Nègre (Pâtisserie d'Autrefois, La Brède), Edward Blanche & Sébastien Bruno (Boulangerie Utopie, Paris), Hugues Pouget (Hugo et Victor, Paris), and Nicolas Haelewyn (Karamel, Paris) complete the impressive roster of pastry chefs participating in Omnivore this year.