Valentine's Day is approaching and hearts flood the display cases at pastry shops. But who said that a heart cannot be innovative? Below we share four proposals that go for different hearts with unique flavors and even aphrodisiac ingredients.
Cédric Grolet. Pomegranate Explosion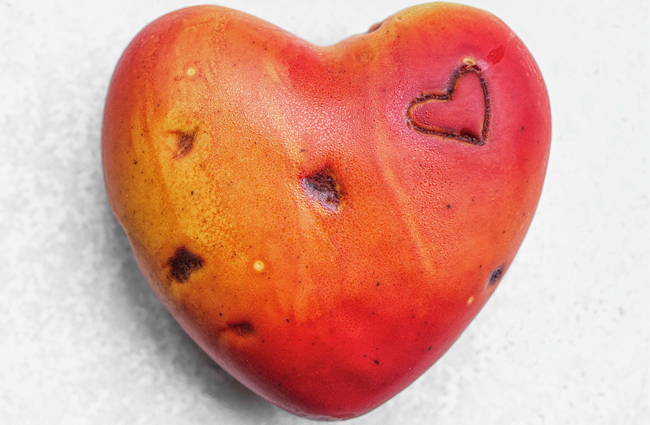 This year at Le Meurice Cédric Grolet, the renowned chef and his assistant François Deshayes propose a pomegranate heart. Once the thin layer of white chocolate is broken, a mousse with sancho berries, with its layers of citrus notes, bathes a pomegranate coulant heart.
It is made with pomegranate juice with hibiscus flower and crunchy and slightly spicy pomegranate seeds. A combination of flavors and textures that make it a delicate and light dessert.
Pierre Hermé, in cake format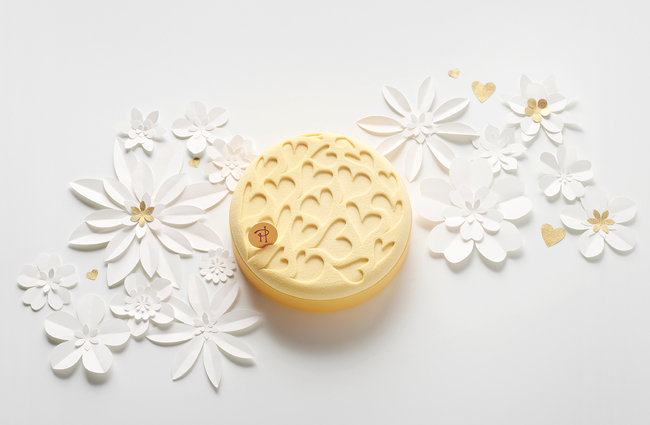 In the case of Pierre Hermé, hearts appear in a more subtle way, on top of his Infinement cake.
In this composition, passion fruit is processed into cream and jelly. The cream provides roundness, while the jelly with acid notes gives a fresh touch to the tasting. The sponge cake is also bathed in passion fruit.
La Maison du Chocolat, with the Paris skyline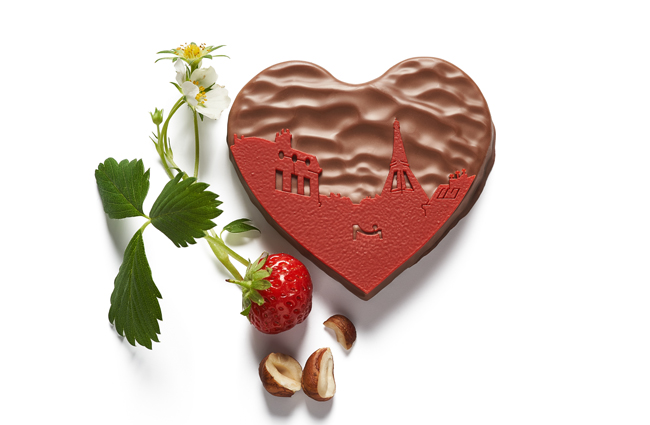 Nicolas Cloiseau presents a heart of gianduja with Piedmont hazelnut paste, with roasted hazelnut chips and caramelized hazelnuts. A bite with an intense flavor of nuts.
In this proposal, the Maison pays homage to Paris, the city of love, with, of course, a red chocolate-strawberry skyline.
Jesús Escalera. dessert time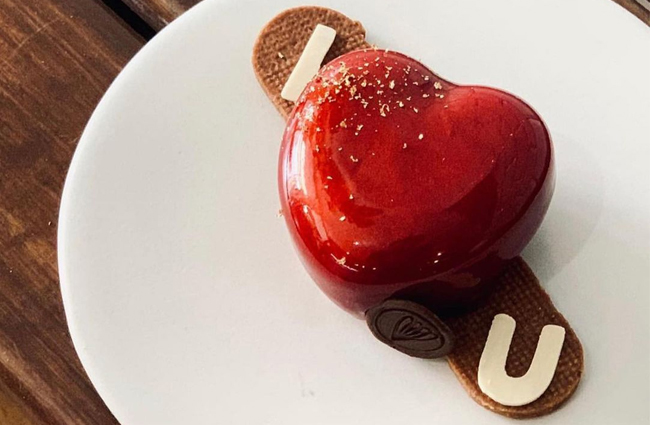 At La Postrería, a benchmark sweet establishment in Guadalajara (Mexico), Jesús Escalera dedicates this original heart to Valentine's Day, made up of steamed cheesecake, guava, and yogurt.
At this establishment, which recently opened a new location, the desserts continue to be the absolute star, presented by the workshop team themselves. In addition, they are accompanied with whipped chocolate, kombuchas made in-house, and other delicious drinks.