There are 26 chefs, seven of which are women, from 12 different nationalities, who show and share some sixty new creations in this issue. All this in an exceptional volume of 304 pages. These are the overwhelming figures that so good..magazine # 15 presents.  However, quantity is not what is most relevant. Since we were born seven years ago, what really matters to us are variety, quality and creativity. Thus we define what we have called so good..style.
Variety because we go from tarts to bonbons, passing through plated desserts, chocolate creations, breads, tablets, individual pieces, cakes … Quality because all the creations are designed from a careful selection of the best raw materials, choosing the most innovative formats and decorations, and taking care of the finishes. And creativity because we are seduced by chefs who take risks, who break new ground and who understand their profession as a permanent challenge to create and innovate.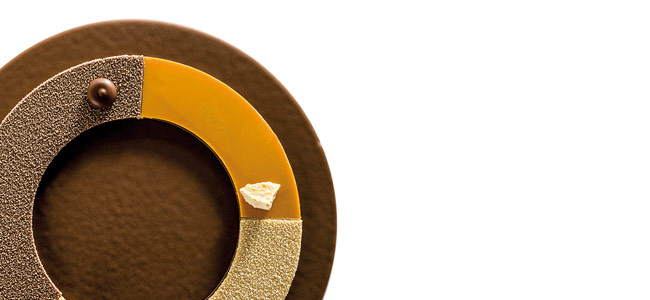 Miquel Guarro opens this so good..magazine # 15 with an ingenious play in which the flavors are represented by colors. Equally playful is the concept and creations that the three chefs of Disfrutar show: the latest creations by chocolate designer Melissa Coppel; or Eric Ortuño's mimetic desserts. Elegance comes from the hand of Julien Alvarez and his exquisite French touch; Shigeo Hirai and his equally delicate French-Japanese touch; Aya Fukai's sensitivity; or Samantha Mendoza's aromatic desserts. If we focus on creativity, we cannot overemphasize Josep Maria Rodriguez's flower cake; the reinterpretation of Saint Honore by the great Kirsten Tibballs; Nina Tarasova's fully original presentations, or Yann Bernard Lejard's individual pictorial universe. Exoticism and local relevance in connection with the global comes to us from Luciano García, from Argentina, and from Israel, Maya Revivo, while Emmanuel Ryon on one hand, and Andrés Lara and Hiroyuki Emori on the other focus on the culinary aspects of ice cream. Ramon Morato focuses on beets to announce The Invasion of the Plants; Graham Hornigold proposes a refreshing end to a menu; and Marike Van Beurden infects us with her fun and colorful way of understanding patisserie. From Australia, Yves Scherrer shows his allergen-free desserts, a product of his own investigation; and from Brooklynn, Zachary Golper presents his natural Bien Cuit breads. We conclude with a trip to the very heart of French haute pâtisserie at the Ecole National Supériere Pâtisserie (ENSP) in Yssingeaux, where we had the opportunity to sneak into the Relais Desserts seminar. And with the lights off in the workshop, we looked at the flat above it, UP, where we found Dominique Ansel enjoying his "First" times.