Pastry books are always a source of inspiration and self-improvement, especially if they are signed by renowned chefs and accompanied by numerous recipes, technical explanations, and detailed step-by-step instructions. Books like the ones we include in this ranking and that have recently been incorporated into the catalog of our online bookstore, Books For Chefs.

Undoubtedly, at BFC there are also essential titles such as A week with Yann Duytsche, Bachour Gastro by Antonio Bachour, Prisma by Frank Haasnoot, Gourmandise Raisonnée by Frédéric Bau, or the ebook Chocolate entremets by Maja Vase, but in this selection we wanted to focus on the most recent entries.
50 gâteaux de grands pâtissiers. A must for lovers of French pastry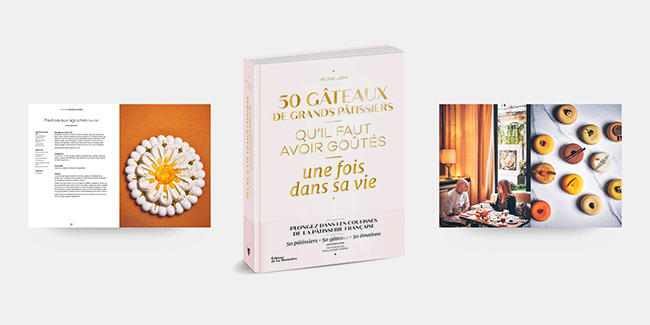 Grolet, Hermé, Conticini, Guerlais… up to 50 French chefs share the secrets of one of their emblematic pastries in the book, 50 gâteaux de grands pâtissiers, available in French.
To write this volume, Hélène Luzin, founder of the Marques et Chefs agency, has traveled across the country to visit the workshops of exceptional pastry chefs and conduct interviews. Meetings in which these prestigious artisans explain their relationship with the heritage of French pastry, discover their favorite products and share the recipe for a creation that marked sweet gastronomy and that everyone should try at least once in their lives.
Dessert. Daring dessert ideas by Roger van Damme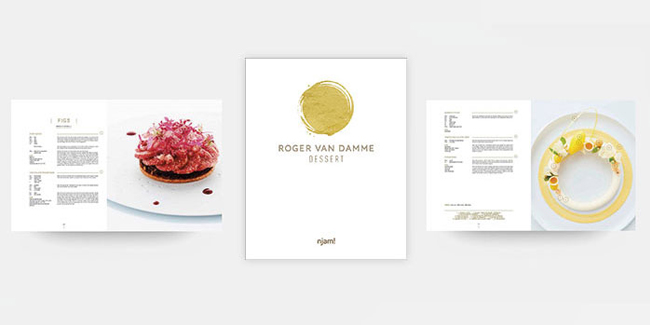 The Belgian chef, owner of the Michelin-starred Het Gebaar restaurant in Antwerp and very popular in his country for his appearances on television, has traveled to Spain on numerous occasions to exchange ideas with professionals such as Albert Adrià and Jordi Roca.
In his book, Dessert, available in English, van Damme shows his passion for innovation through 54 daring dessert ideas, which are accompanied by detailed recipes and helpful step-by-step photo instructions. A creative inspiration for other professional pastry chefs.
His great culinary and compositional skills are shown here in dishes like Soleil, in which a dozen different individually prepared items are brought together in a spectacular circular dessert that includes mango gelée, creamy passion fruit, crisp white chocolate, and almond mousse.
Sweet Concepts. Gregory Doyen uncensored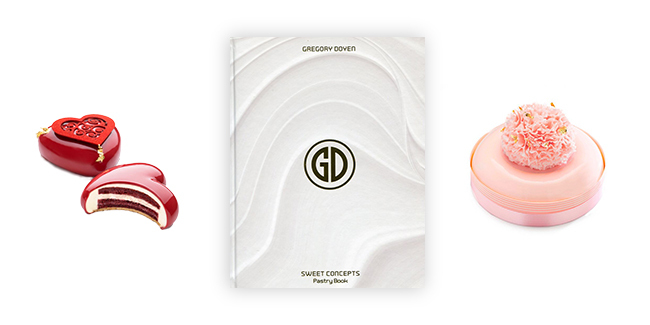 With a simple and effective approach, Sweet Concepts reflects the essence of Doyen's pastry, which is based on three concepts: simplicity, quality ingredients, and modernity.
Available in English, it contains 45 exclusive recipes and 220 sub-recipes divided into four categories (mini sweets, individual cakes, entremets, festive cakes), 20 step-by-step technical guides, tips, and notes, the stories behind their creations and testimonials from MOFs like Yann Brys.
Doyen's résumé is impressive. More than 20 years of experience, more than 290,000 followers on Instagram, demonstrations in 45 countries, an ambassador for brands such as Silikomart Professional, creator of fashion desserts for Louis Vuitton, Cartier, and Christian Dior. And now, in addition, author of his first pastry book, where he reveals the origin of his inspirations, the secrets of his desserts, and his techniques.
Tarte by Garuharu, the most pastry book Eunyoung Yun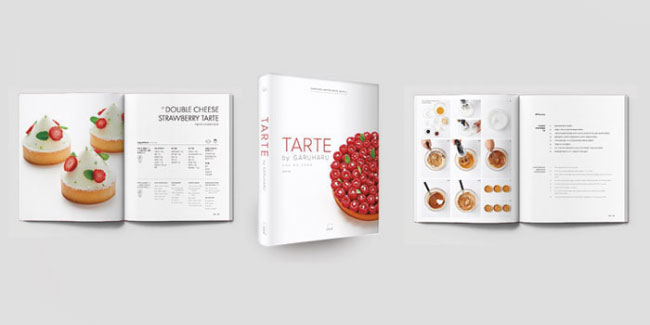 Eunyoung Yun, known as the Asian queen of éclairs, has launched a collection of books in which she reviews different classic pastry formats based on her colorful and creative style. The first and third volumes are dedicated to éclairs and dessert decoration respectively. Here we want to focus on the second volume, Tarte, undoubtedly the most pastry related book.
Available in bilingual format (English and Korean), it focuses on the exclusive line of cakes from the successful establishment, Garuharu (Seoul). The book gathers sophisticated techniques and modern textures with seasonal ingredients as protagonists. It includes recipes as suggestive as the gluten-free bases with rice flour, the classic Garuharu cream, and also its famous light almond cream.
The Season Desserts. Korean know-how.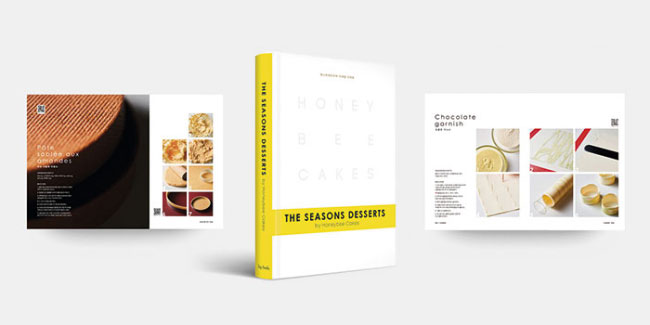 One of the great challenges of any chef is to create a dessert with fresh seasonal fruits as Eun Jung Cho, founder of the prestigious Honeybee Cakes pastry academy, demonstrates in the book, The Season Desserts.
Most of the recipes in this book begin with the pretreatment of the ingredients, as the pastry chef's aim is to inspire them to find new ways of working and enjoying seasonal products.
Its peculiarity is that it is only available in Korean, but it contains QR codes to consult the recipes in English.