Andrea Tortora, international consultant who is always attentive to the latest trends and promoter of his own online pastry sales brand, AT Patissier, focuses his activity on the great fermented doughs and gives them his personal touch with original creations such as the PandUovo for Easter.
Tradition is the main source of knowledge and inspiration for this Italian pastry chef. The key, as he explains, is that 'discovering consists of seeing what everyone has seen and thinking what no one else has thought'. In So Good #29, Tortora presents sweets with decades of history that have been reinvented with some new aspects. Desserts such as the Kouglof, a regional specialty with centuries of history, in which Alsatian sourdough is used and enriched with Grand Marnier and Vanilla Bourbon.
"Kouglof is an Alsatian sourdough, a kind of regional brioche perfumed with rum or kirsch, enriched with raisins and decorated with whole almonds on top. There are also savory variants with walnuts and bacon. It is a typical sweet of the holidays and its format reminds us of the turban of the Magi. According to tradition, the Magi had stayed in Ribauvillé and in gratitude for their hospitality, a local resident would have prepared a sweet in the shape of the turban. The legend sometimes refers to a local pastry chef who then gave away the recipe, and sometimes to a potter who recreated the famous mold. What is certain, beyond legends, is that the kouglof is linked to its mold. And it is even more certain that in the past, the shape distinguished each product: recipe and mold shared the same name. Made of copper or, in the past, of enameled earthenware, this mold spread widely throughout central Europe, from Poland to Austria, from southern Germany to Alsace, as early as the 18th century", explica. "I especially like the fact that it is a dessert born in Austria and then spread to Alsace and France. At the St Hubertus, it could not be missing from the breakfast buffet. Its mold makes it unique, in a case somewhat similar to the pandoro".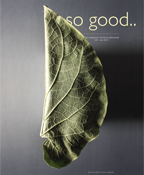 Kouglof
Dough
1.500 g bread flour
250 g sourdough starter, 2nd refreshment
300 g milk
150 g cream
30 g beer yeast
500 g eggs
500 g sugar
2 u vanilla beans
50 g orange paste
50 g lemon paste
30 g salt
25 g egg yolk
500 g butter, softened
2 u oranges (their zest)
2 u lemons (their zest)
550 g soaked raisins (hydrated one hour or even one day in advance in 50 g of Grand Marnier and 200 g of water)
Kneading
Knead the first set of ingredients together until a very strong and elastic glutinous mesh is obtained. Add the salt and the egg yolk and smooth. Continue then with the butter and the zests and work until glossy. Drain the raisins well and add them to the smooth dough.
Rest, forming and baking
Leave the dough on the work surface for 15 minutes. Blast chill and allow to rise in the refrigerator overnight. The next day, temper, divide into the desired shape, knead twice and place in suitable molds, previously buttered. Sprinkle with untoasted almonds. Allow to proof for the necessary time and bake at 170ºC for 12 to 16 minutes, depending on the size.
---
Syrup for the Alsatian kouglof
450 g water
300 g sugar
6 u oranges (their zest)
6 u lemons (their zest)
2 u Bourbon vanilla beans
70 g Grand Marnier
Bring to a boil and allow to macerate for 24 hours. Before each use, allow to boil for 30 seconds.
---
Montage
Just out of the oven, dip the kouglof in the hot syrup and optionally coat with superfine sugar.
Discover these recipes by Andrea Tortora in So good #29