Winter is approaching and France always surprises us with spectacular bûches, full of creativity and technique, as we show in our Christmas rankings.

Of all the proposals we have seen this year, we have selected seven that have impressed us with their great realism, their level of detail, their impeccable aesthetics and their combination of flavors and textures. If you need ideas for the Christmas campaign, take a look!

Cédric Grolet explores vanilla in all its forms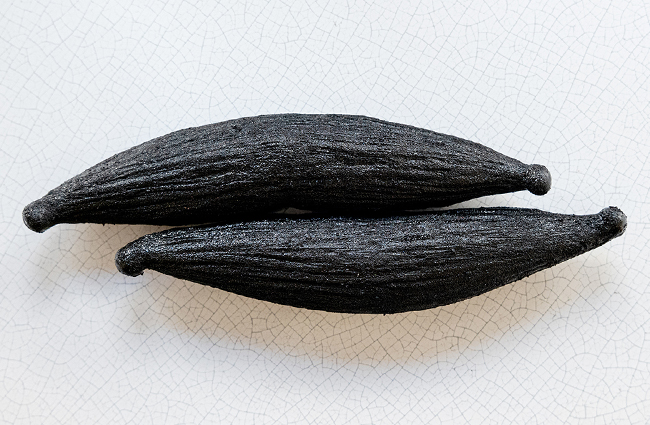 At Le Méurice Paris, Cédric Grolet and his executive pastry chef François Deshayes present this bûche with which they want to evoke childhood memories. To achieve this, they have worked with vanilla in all its forms, and have even reproduced the pod in trompe l'oeil.
Fans of this spice will enjoy its components: vanilla praline, vanilla coulant heart and vanilla mousse.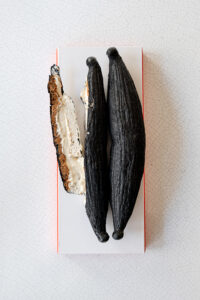 The winter flower of Peninsula Paris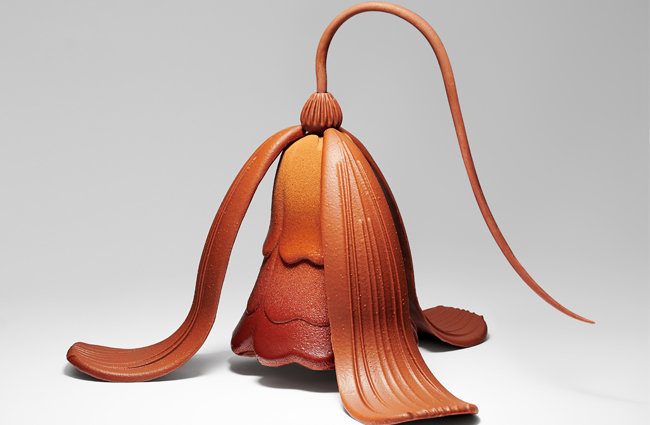 Anne Coruble, pastry chef at Peninsula Paris, is once again inspired by nature to create this trompe l'oeil of a Snowdrop, a small and fragile white flower, with a singular aesthetic that defies the cold in the middle of winter.
Under three large petals of crunchy chocolate, decorated with Piedmont hazelnut praline, hides the bûche with a crunchy base of toasted hazelnuts and black cardamom. Inside we find interesting elements such as vanilla and hazelnut marble, Creusois biscuit, creamy hazelnut with smoked notes, creamy stracciatella yogurt with Peruvian milk chocolate, and smoked praline with fleur de sel.
Bûche Collector by Christophe Michalak. 3, 2, 1… Action!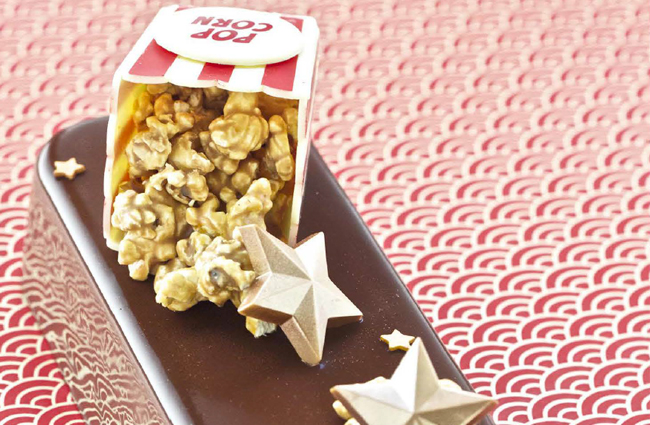 Passionate about cinema since he was a child, Christophe Michalak dedicates his Christmas proposal to the seventh art with this Bûche Collector, which does not lack any detail. There is even a box of caramelized, blonde chocolate-coated popcorn.
Michalak has also taken the opportunity to pay tribute to the well-known Parisian cinema of the 1930s Grand Rex, at the foot of which he installed his lab ten years ago.
In terms of ingredients, it contains biscuit de Nantes, grilled corn praline, and popcorn ganache.

Eric Raynal vindicates olive oil and vineyards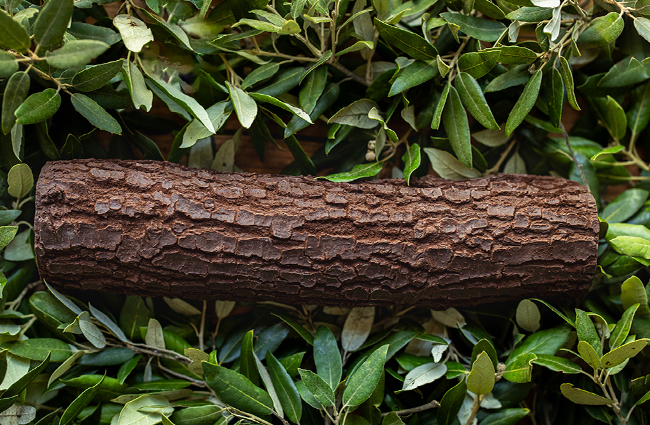 The pastry chef at Jardin de Berne* (Flayosc, France) is a lover of the Provençal region, which is why he has decided to use one of its emblematic products – olive oil – to make a different bûche, both due to its aesthetics and for its association of flavors.
On a visual level, Raynal has been inspired by the vineyard, one of the riches of the Château de Berne, the location of the restaurant. The result is a bûche with chocolate crust and Joconde biscuit with olive oil and lemon, accompanied by a creamy black fruity olive oil. The crunch of a lime confit and a Taggiasche black olive confit brings 1 character and texture. A touch of spice is brought by a creamy Château chocolate and oil mousse of green fruity olive that melts in the mouth.
The enchanted forest of berlingots by Alléno & Rivoire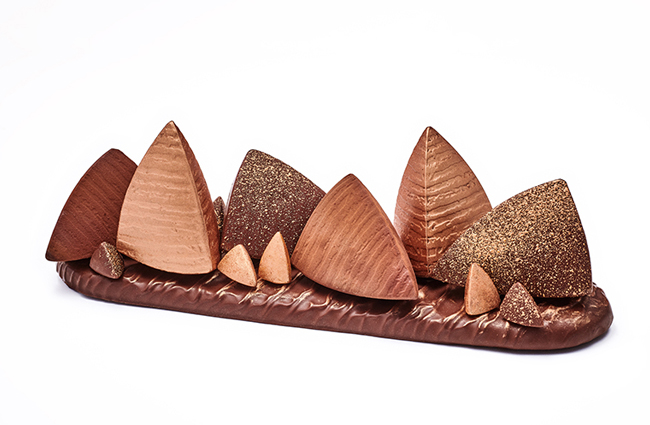 The Christmas collection by Yannick Alléno and Aurélien Rivoire is full of allusions to berlingots, flavored sugar candies with a tetrahedral shape.
In this bûche, the chefs wanted to represent an enchanted forest with six berlingots with a dark chocolate shell and an interior with a cru cocoa core and chocolate mousse, which offers a play of textures thanks to a biscuit with pieces of Breton cocoa sablés. The base is made with crunchy sugar-free praline and green lemon zest.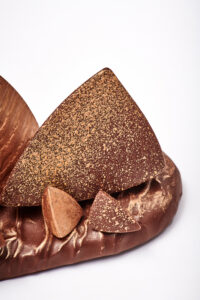 Park Hyatt applies jewelry making techniques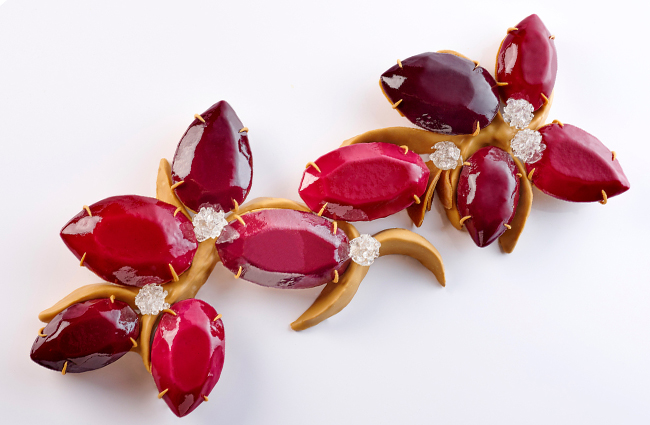 Inspired by the legendary Rue de la Paix and its jewels, Naraé Kim, pastry chef at Park Hyatt Paris-Vendôme, has created a strikingly realistic bûche in the form of a brooch set with stones in which she skillfully transfers jewelry making techniques.
Kim combines different flavors and textures in both of her versions. On one side, chocolate mousse, black fruit compote, vanilla ganache, crunchy speculoos, chocolate biscuit, blue flower glaze and blueberries. And on the other, herb mousse, black fruit compote, marigold cookie, crunchy speculoos, blue flower glaze and blueberries.
Hôtel Fouquet's Paris reproduces its emblematic façade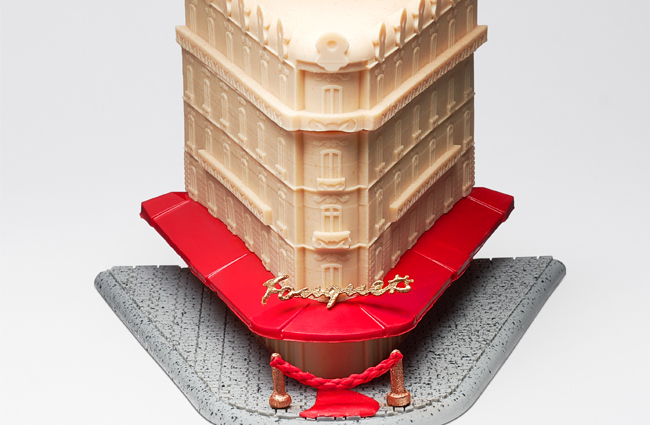 The centenary Hôtel Fouquet's Paris invites you to bite into its emblematic façade, located at 99 Avenue des Champs-Élysées, in this bûche created by Anthony Coquereau and Hugo Sipp, pastry chefs at Fouquet's Paris and Fouquet's Dubai respectively.
The white chocolate structure is divided into several floors for an original and fun tasting. The upper floor contains a selection of Christmas petits gâteaux typical of Alsace, the region where Sipp comes from. On the lower floors hides a tasty dessert that combines hazelnut and lemon.