For 10 years, they have been setting a standard that is as ambitious as it is discreet. From its headquarters in the south of Barcelona, Jordi Bordas Innovative Pastry Education has become one of the most solid references when it comes to pastry formulation, innovation and the ability to adapt products to all kinds of realities. Everything is centered on a system, the B·Concept method, a years-long work that has not only involved Jordi Bordas himself but also an increasingly large team in which includes pastry chefs with both chemistry and food science studies. The key to their approach is to take the professional's gaze from a set of elaborations and techniques to a step beyond – to the molecular characteristics of the ingredients and the phenomena that occur in each process, whether they belong to emulsification, aeration, thickening or gelling, as they themselves classify them.
At present, and due in large part to the changes that have taken place with the past pandemic and confinement, Jordi Bordas' team offers an ambitious online training program divided into four didactic modules to be developed over a year: the ingredients, or rather, the 'pastry' molecules, the techniques, the formulation and finally the creations. The success of the program is such that it attracts countless students from all over the world.
'Consumer habits are shaping the future of pastry'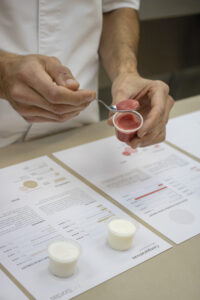 All in all, Jordi Bordas and his Head of the R&D&I Adrianna Jaworska are leading an openly innovative pastry concept to which probably other schools and training managers have wanted to join in more hastily in recent times. In their case, they feel totally connected to the future, they are actually ambassadors of change, a change that, as in other spheres of society and market, is determined by consumer habits. In the case of pâtisserie, these changes are based on three pillars: healthier, plantbased and sustainable pâtisserie.
Adrianna and Jordi visit so good #28 to better describe these changes and to illustrate them with three new creations that they present for the first time for our magazine. Each of these creations is connected to one of the above mentioned concepts as we will see next. Their proposals are characterized by the incorporation of all kinds of fibers of vegetable origin and by the mastery of techniques and new ingredients with which to achieve a pastry adapted to the demands of today's consumer, but which does not renounce anything in terms of taste and creaminess.
The world is constantly changing and the recent health and environmental crises have only accelerated many transformations that were taking place at a slower pace before the last two years. This is Adrianna Jaworska and Jordi Bordas' starting point for their approach, 'if we want our business to keep up with the fast-changing world, we need to understand and take into account today's dynamic reality'.
As mentioned above, there are three concepts that consumers demand and that the pastry industry should not avoid: health, plant-based and sustainability. They themselves explain it to us.
'We are no longer talking just about soy or potato protein, but rice, pea, fava bean, even mung bean protein.'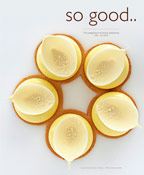 Healthier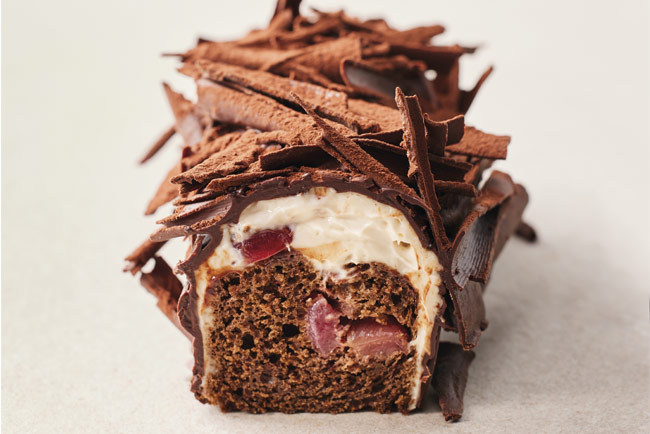 To illustrate how pastry chefs can make their recipes healthier by using functional properties of different fibers, we created a reconstructed version of a classic pastry dessert – Black Forest – that is both low in added sugars (9.12 %) and rich in fiber content (13.06 %).
In our Black Forest recipe, we successfully decreased the sugar content to a minimum by replacing a large part of sugar we typically find in chocolate couverture with corn fiber. Additionally, by using unrefined buckwheat flour, coconut sugar, as well as hemp seed flour (rich in protein), we balanced out the sugar content of the recipe, resulting in a more nutritious recipe with much lower glycemic response.
'Fiber is the key ingredient for creating healthier pastry.'
Discover the full article and the recipes in so good #28
Plant-based
Our creamy pistachio tart is a vegan variation of a soft, melt-in-your-mouth New York cheesecake. The sablé is made with coconut and sunflower oil instead of butter. For the filling, instead of a traditional dairy base, we used the fat from the pistachio, as well as starch, to give it just the right creaminess. Finally, the top layer – a mango and passion fruit gelée is made with pectin instead of gelatin and we use chicory root fiber – oligofructose not only to reduce the sugar amount of the recipe, but also to give the gelée a nice, shiny finish.
'The pastry of the future will be plant-based or will not be.'
Discover the full article and the recipes in so good #28
Sustainable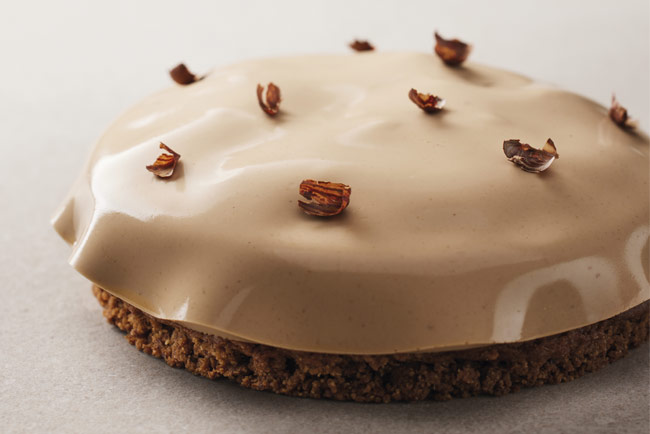 In our Hazelnut and pear cake we wanted to work with main ingredients that could be sourced locally (hazelnut and pear are both km 100 ingredients in our case) and with as many clean-label ingredients as possible. The colors of this cake are organic and natural, making a reference to Nature and its bounty. Using the whole hazelnut, and later toasting and grinding it, allowed us to create different hazelnut textures (from crunchy or soft to creamy), as well as work with a zero waste ingredient. For gelling, we used pectin and agar-agar, as well as corn starch, and for emulsification citrus fiber and lecithin. All these ingredients are either clean-label or easily identified by the consumers.
'Short supply chains, ingredient transparency and zero waste policies will forever change the ingredients we will work with.'
Discover the full article and the recipes in so good #28