Relais Desserts has unveiled interesting initiatives, led by some of its members, which show a growing awareness in the trade to take care of the environment, avoid waste, and make the most of each resource. Below, we show three examples of chefs who are carrying out actions that reflect their great environmental commitment.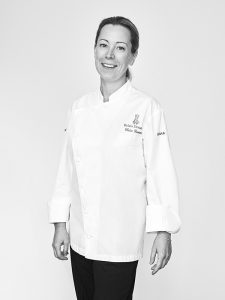 Claire Damon and David Granger, owners of Des Gâteaux et du Pain, are willing to pay for premium ingredients, yet they can't bear to throw away unsold food, hence the idea of ​​offering customers unsold products from the previous day at reduced prices. Their offer consists of four "recycled" packages, wrapped in white boxes or kraft paper bags: 4 individual pastries, 4-person dessert, 8-person dessert, and bread. On the Instagram account @larecycleriedgedp the number of recyclable packages available in the store is published every day.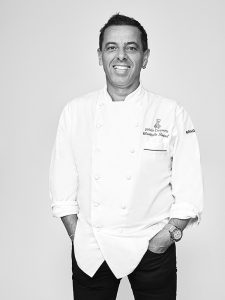 The pastry chef-chocolatier Christophe Roussel, with stores in Paris, La Baule, Guérande, and Pornichet, believes that the planet's resources are finite, so he is investing time and energy in changing the way his laboratory and points of sale work. Here are some actions he has taken to reduce waste: the implementation of a process to separate waste, placing enough containers in the laboratory and break rooms to reduce the volume of non-recyclable waste; the maintenance of the cardboard packaging from every delivery as well as all packing materials (bubble wrap, space fillers, etc.), which are then reused to prepare orders from his e-commerce website; signing an agreement with a company to collect, recycle, or reuse their used pallets; the use of 10-liter tubs of cream instead of 1-liter cartons, etc. And not only that, the lab is equipped with a switch that automatically turns off the lights, the team waits until the last minute to turn on the ovens and only eco-friendly paper, recycled plastic and even corn or sugar cane based packaging materials are used in the boutique.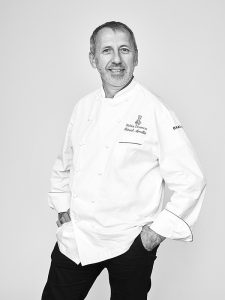 For the chocolatier Patrick Agnellet, who opened his first boutique with his wife Nathalie on the shores of Lake Annecy in 2004 and another in La Clusaz in 2012, one of his dreams is to have a laboratory with ecological materials and a water recycling circuit. For this reason, he decided to gather his team and formulate a question to solve together: How to reduce consumables in the laboratory? The most interesting proposals have been put into practice. Thus, for example, they have replaced the plastic wrap used to cover desserts with a glaze, and have reduced the disposable pastry bags by 75%, replacing them with reusable silicone bags. In the operation of the Agnellet laboratory, you can also appreciate the shared awareness everyone has for reducing waste. Currently, all staff use one sheet instead of paper towels and use a pastry scraper very carefully to waste as little batter as possible and limit the amount of water when cleaning bowls.