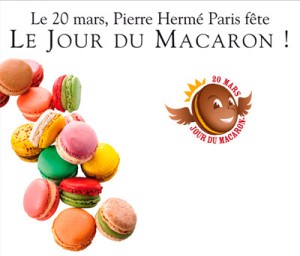 Reaching an agreement is not always that difficult. Top-level pastry chefs from France and Belgium have managed to bind the vindication of macaroon to a great combined initiative, whose charity performance, through the present hard times, turns it into a real lesson for all the society.
This year, the International Day of Macaroon will be a good excuse to launch a proper act of solidarity.
On the next 20th March, 60 pastry chefs and 160 stores all around France and Belgium will mobilize their efforts to fight cystic fibrosis, an incurable genetic disease which affects both the respiratory and digestive tracts of millions of people in these two countries.
The three Belgian Relais Dessert, Jean Philippe Darcis, Ducobu and DelRey Chocolate, did not want to miss the opportunity to join this initiative led, once again, by Pierre Hermé. The act is simple and direct – some of the money from each macaroon sold will be donated to prestigious associations in both France and Belgium fully devoted to improving the quality of life of people suffering from cystic fibrosis. Therefore, the great beneficiaries will be the French association 'Vaincre la Mucoviscidose' and the Belgian 'Muco'.
Besides, these pastry chefs are planning to extend this act until 21st and 22nd May so as to raise more funds. Once the collective mobilization was started, it was worth not limiting it to an isolated event. Only in France, approximately two million people have the gene of this disease without being aware of it, and each year, 200 children are born with this disease. In Belgium, one in twenty people is a carrier of the gene and 500,000 people run the risk of passing it on to their children.