India wakes up to modern patisserie. The (other) Asian giant, on the hunt for China as the most populous country in the world, opens its eyes to avant-garde patisserie and does so with an enthusiastic and curious look.
Specialized schools have been opened throughout the country to which students interested in quality training attend. Of course, the offer to enjoy a good cake or dessert has also increased, nowadays not only present in the best hotels, but also in restaurants, cafes and bakeries. Vinesh Johny has a lot to do with this phenomenon. After being forced to travel abroad to complete his mastery in French-based patisserie, he returned to his country, and has been encouraged to open a pastry school, the Lavonne Academy, in his hometown, Bangalore. From there, his Academy has become one of the sources of inspiration and engines of modern pastry training. It has grown exponentially, and three years ago they had to move to larger facilities to meet the growing demand for students, which currently reach a whopping 1,200 students annually.
As chef Vinesh himself says, 'the world is slowly becoming a smaller place' and the ease of travel and social networks are allowing modern patisserie to reach every corner of it. At so good #23 we celebrate this sudden success with this chef, and we do it by proposing the challenge of combining the French-based technique with the rich Mithai culture – an unknown world outside of India, but full of specialists, varieties, techniques and ingredients, which can vary in many ways if they are approached with a current sensitivity and the available technology of the 21st century.
What are your first pastry memories? When, how and why did you decide to become a pastry chef?
When I was a kid, the concept of an oven was fairly new in most Indian homes. My first pastry memory goes back to the time when my mum baked a vanilla sponge cake for my birthday in a pressure cooker. It was the most basic cake, finished off with some melted chocolate. It tasted so good, and I still remember fighting with my brother for the last piece. She eventually graduated to a good oven, which she uses even today.
Home cooked meals have always been a big part of my childhood. Unless it was a special occasion, we rarely dined out at restaurants. Back then, summer vacations were the perfect excuse for me to put my books aside and help my mother in the kitchen. From baking simple sponge cakes to cooking halwas or preparing the traditional family sweets, being in the kitchen almost seemed like second nature. I wasn't really the brightest student in class, academically speaking. Reading books or studying seemed like the most boring & mundane task in the world. All of it felt like a lot of work, while in reality I've always been more of a 'hands-on' kind of guy.
Therefore, after schooling, it was almost natural for me to take up hotel management studies at Christ University in Bangalore. Here is where I truly discovered how motivated I felt being in the pastry kitchen. The whole science and the creative side to making beautiful pastries moved me so much. Even in a fast paced environment or under stressful conditions, I would stay calm and focussed on my task. I received much appreciation from my Chef Instructors and fellow mates, which boosted my confidence. This is when I decided to completely immerse myself into the world of baking and patisserie.
"Travel and media being a big part of Indian lives, people today are definitely very keen to indulge in all sorts of pastries and desserts"
Is it common in Bangalore and other places in India to see patisserie boutiques or salons de thé, just like in Europe?
While India as a country is mainly known for its diverse food and mithais, there has surely been a steady rise in the number of patisseries and bakeries just in the last few years. Travel and media being a big part of Indian lives, people today are definitely very keen to indulge in all sorts of pastries and desserts. Just at Lavonne, each year we have over 1,200 students from across the country who come to learn the art of baking and pastry. While some of them aspire to work in a hotel and become a pastry chef, a lot of them dream of opening their own boutique pastry shop/café someday. The Chefs at Lavonne and myself, see to it that all these many aspirations & dreams become a reality.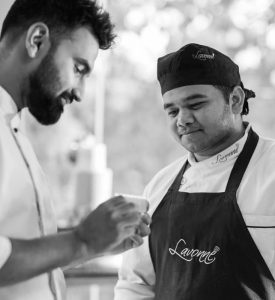 So, what is helping to make this type of pastry and bakery more and more popular in India?
The world is slowly becoming a smaller place. The average Indian is well travelled and understands world cuisine and palettes more accurately. TV and social media have been playing a big role in people's lives. At the touch of a button, you can follow your favorite chef and find inspiration in what they do. In my case for example, although I have a very small Instagram following, each day I get 100's of messages from my followers who tell me how much they love what I do. For me this is very big.
So much has changed in just the last 3 or 4 years for pastry in India. Although Lavonne was the first International Pastry School in India, many schools have since come into being, which is uplifting the standards of Pastry across the country. India is slowly becoming a great destination for International Pastry Chefs to showcase their love for the art and share their knowledge. While India is still a sweet loving nation and Indian sweets are tremendously popular, the popularity of high-quality pastries and bakes is definitely on the rise.
"India is slowly becoming a great destination for International Pastry Chefs to showcase their love for the art and share their knowledge"
When will we see Indian pastry chefs in international pastry competitions trying to be on the top of the podium?
The pastry scene in India has widely changed. In the last few years, Chefs have been extremely keen in putting out world class desserts and pastries and love showcasing their skills.
I take great pride in telling you that our own students have been participating and winning in numerous competitions around the world.
At the 2017 Worldskills Competition held in Abu Dabhi, we won the Silver medal in Pastry. This was a huge moment for all of us, since this was the first time India was winning a medal at Worldskills. Our student Mohit Dudeja not only secured the Silver Medal but also won a medal for being the best in the nation across all skills.
This time, at the 2019 Worldskills Competition held in Kazan, we were awarded the medallion of excellence in both Bakery Skills and Pastry Skills. Chef Saurabh and Chef Faruk from Lavonne Academy did their best and we are all so proud of them.
I'm so glad to also tell you that the Indian government has now begun recognizing our effort in bringing India on the world stage for Bakery and Pastry. Lavonne Academy was recently recognized as the "Centre for Excellence" by the 'National Skill Development Cooperation' and the 'Tourism and Hospitality Skill Council' of India.
While all this is going on, we are all looking forward to putting out our best at the next Worldskills Competition to be held in 2021 China. It's definitely amazing to see how far we have all come in just a few years.
In the Western world there's a lot of concern about what it takes to have a healthy diet, so there is more and more special food lactose free, gluten free, vegan… Do you think this can be an opportunity for your food culture since you are more familiar with vegan food and a wide range of ingredients different from wheat flour or dairy products?
Just like in the western world, working on and catering to various dietary requirements in India is becoming an immediate need. Apart from specific food intolerances or allergies, there is a huge need for eggless desserts (a lesser known concept in the western world). In Bangalore, my team of chefs are always involved in research and are constantly creating tasteful desserts that can cater to all of these needs. The pastry and savory menu at the Lavonne Cafes being cyclic, gives us the opportunity to put out new desserts catering to most dietary requirements, at least every 6 months. There is so much in terms of ingredients, styles, flavor profiles, textures and even temperatures; that we can all easily adapt to. This can really push the boundaries of taste palettes, to give the customer that wholesome, immersive experience.
"India as a country loves to learn and learning is inbred & wired in our DNA. Over the last decade, the interest towards skill based jobs have been at an all-time high among students across India"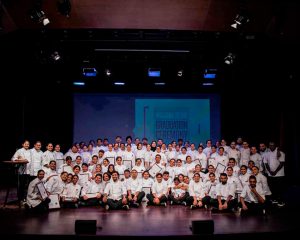 1,200 students in your Academy for baking and pastry, really? Why do you think you have generated such interest among young people to become a pastry chef?
India as a country loves to learn and learning is inbred and wired in our DNA. Over the last decade, the interest towards skill-based jobs has been at an all-time high among students across India. Among the list of skill-based jobs, being a chef means the world to many. Over the last decade alone, chefs are being hugely respected and celebrated for their contributions in cuisine. From students, home cooks to even doctors and engineers, people are aware that it's never too late to follow your passion and dreams.
When I was a student and when it was time for me to specialize in my field of interest, I found that there were no renowned and specialized academies in India offering the kind of courses I was looking for. Hence, I had to pursue my specialized training abroad. The courses abroad were quite expensive, both in terms of fees and cost of living. Bridging this gap was the need of the hour and hence Lavonne was born. An academy of international standards where students can be trained without having to spend a fortune to go abroad and acquire the same level of training that we ourselves could offer. Lavonne was the first of its kind in India and soon earned the reputation of becoming the destination for aspiring pastry chefs from across the country.
So you have been recognized and awarded locally and internationally, and you run your own Pastry Academy, don't you think you have got a life achievement? What's next?
Yes, that's true and I am extremely grateful for everything. All of these recognitions & awards have always inspired & fuelled me to do better. But these awards only remind me that my journey has just begun and that I'm primarily a pastry chef at the core. As a Chef, I still love doing what I do. I still love experimenting with ingredients and creating new concepts. I love photographing them and showing it to everyone. I see them taste, I watch their expressions, and I love listening to what they have to say. People close to me have told me that; I'm like a kid when I'm in the kitchen. I'm not sure how true that is, but being in the kitchen makes me very happy.
That being said, we are also simultaneously working on uplifting the standards of baking & pastry across the country. With numerous other pastry schools around the country following varied syllabuses & methodologies of teaching, it has become a matter of grave importance for us to standardize teaching practices. With the vision of Lavonne focused on making patisserie among one of the most sought-after career choices in the nation, it has become imperative for us to guide and govern the language & format of patisserie in India. Through relevant train the trainer programs, reworking some of the syllabus, and by seeking help from the government; we are extremely hopeful to soon meet our objective.
Other than this, the one thing I am most excited about is the upcoming Worldskills, which is to happen at Shanghai in 2021. I was recently elected as the Deputy Chief Expert for Worldskills, and I look forward to add as much value as I can in the days to come. Meanwhile, we are also working on finding the next Bakery and Pastry participants from the country who will soon train at Lavonne and represent the nation at Worldskills 2021.
"I still love experimenting with ingredients and creating new concepts. I love photographing them and showing it to everyone. I see them taste, I watch their expressions, and I love listening to what they have to say"
What is your teaching philosophy at Lavonne's Academy? How different is it going to Lavonne's from going to other pastry schools?
At Lavonne, the learning is extremely focused on practical and real-life applications. The atmosphere encourages the student to not only ask questions, ponder or experiment but even make mistakes and learn from them.
Everyone who applies to join Lavonne is aware that the courses are not only intensive but also very extensive. The syllabus is designed in such a way that there is enough focus on artistic values and creativity. While the mission at Lavonne is to create world class ambassadors in the field of Baking & Pastry, the chefs at Lavonne put this into practice through a holistic training approach to ensure our students are able to learn and develop absolute self-reliance, so they are able to walk out of these doors with brimming confidence.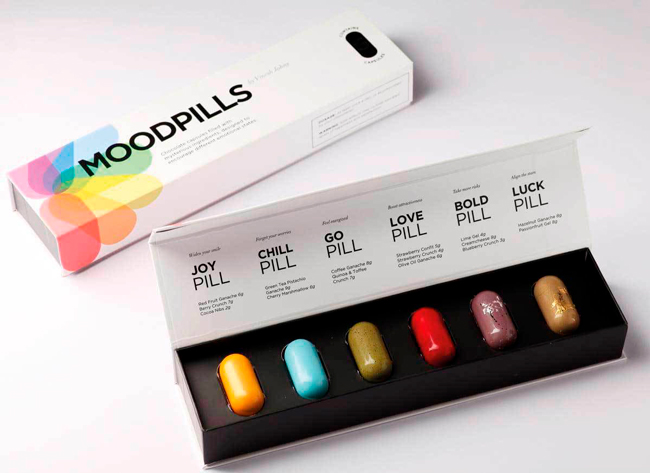 So, do you think it may be a successful formula to work with Indian ingredients and food but with a French-techniques basis?
Yes, absolutely! Working on these two desserts has been a personal break-through for me. While the idea of pairing Indian and French ingredients/techniques seemed so much of a fantasy, I'm delighted it worked out!
India is so incredibly diverse that the list of Indian ingredients and their origin is endless. Factors like regional and religious influences, cultural backgrounds, the 19th century renaissance, and even climatic conditions and geography, play a very vital role in defining the attributes and techniques of 'Indian Mithai's'. For example, some sweets such as 'Kheer' are cooked, 'Burfis' are baked or set, the South Indian 'Mysore Pak' is roasted and set, 'Jelebis' and 'Gulab Jamoons' are fried and soaked, 'Kulfis' are frozen, Rajasthani 'Ghevar' is fried, 'Halwa's' are cooked, and the list goes on… There is so much about Indian sweets that is yet to be discovered. In the days to come, I look forward to not only participating but also learning, documenting and standardizing Mithai making processes.
Discover these two creations by Vinesh Johny in sogood #23