Great durability to transport or give away, delicious, crunchy, and not very large, weighing about 15 grams. These are the qualities that a good tea pastry should have according to Eric Ortuño, the only chef to have twice won the Dulcypas Award for Best Tea pastry in Spain and who demonstrates his mastery of this type of creation in the book, Break!

Break!, available in our online bookstore Books For Chefs, gathers the most iconic cookies from different countries and demonstrates how this product can be upgraded by introducing innovative concepts, state-of-the-art technology, and chocolate making techniques. However, Ortuño does not reject tradition. That is why in this book he also makes a claim to the past through classic tea pastries like the ones we show in this ranking. Creations that maintain their original essence, with minimal updates.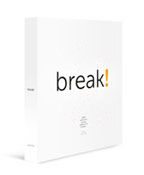 Discover Break! by Eric Ortuño
Almond biscuit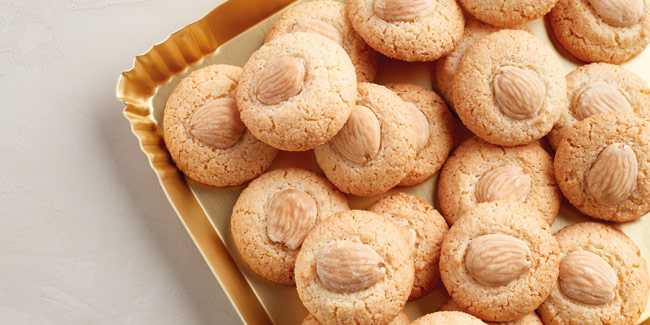 The combination of almonds, eggs, and sugar is at the origin of numerous creations of western pastry. The Almendrado is one of them, a dry pastry whose roots have a most likely domestic origin, which then later became professional. A creation that is usually decorated with a whole almond without splitting in each unit, but also with it laminated on top.
In Break!, the advice is to process the whole almonds together with the sugar in a refiner, this way you get an almond with more flavor and much fresher than buying the ground almonds.

Sablé Breton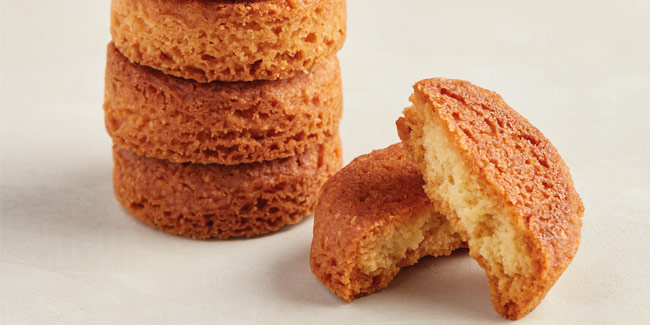 Within the most airy texture sabers, the Breton is the great reference. But we can not speak of a single recipe because there are many, almost as many as there are towns in Brittany, where its origin is located. The objective is, therefore, to obtain a light, crunchy cookie.
As with the original recipe, Ortuño in Break! does not use impeller as it may affect to its aftertaste. Instead, he incorporates air into the emulsion.
Mendiants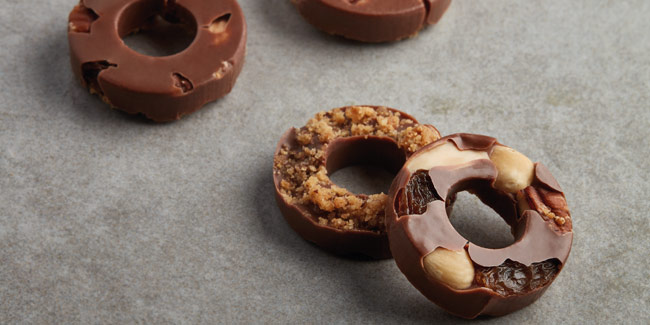 These sweets are present in practically the entire Mediterranean with different names and slight variations. The Spanish version is known as the "musico", because in Catalonia it was presented to the musicians who went to play in the towns with nuts, products with which they did not dirty their hands and could continue playing their instruments. Under this name there are desserts, cakes, and tea pastries that are made like the one presented in Break! Its base is a crumble and the format, funner and less common, is a ring that is obtained from a mold.
Wafer sticks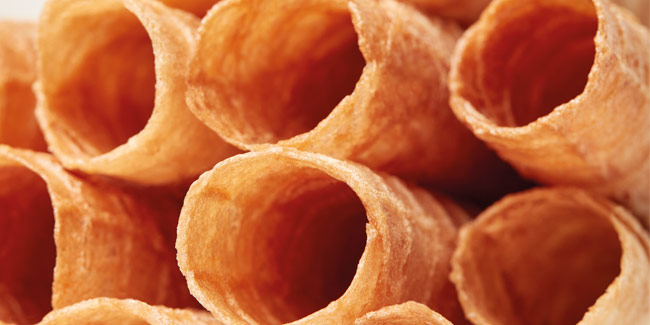 Wafer sticks are a kind of rolled wafer that, in all probability, has its origin in Spain. It is a light and crispy dough made of flour, sugar, and butter, flavored with vanilla, which is very popular in cities like Madrid where the figure of the waffle maker still exists. In Catalonia, it is known as neula, whose origins predate those of the nougat. The cylindrical shape of the neula possibly arrived in the 17th century, and signs, emblems, and even short texts such as religious supplications were molded in them, as found in some passages of a book as well-known as "Don Quixote".

Carquinyolis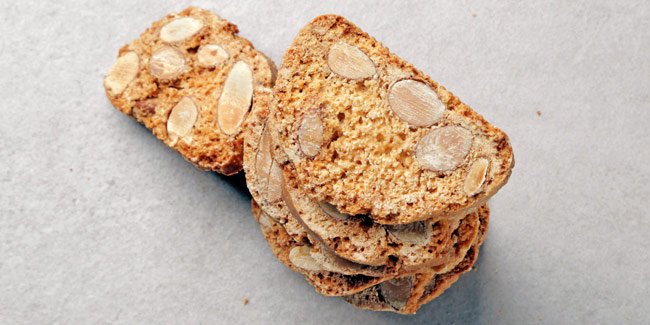 Its consumption is deeply rooted in Catalonia and its fun name is the result of the French alliteration "croquignole", which in turn comes from "croquer", which means crunch, the main characteristic of this tea pastry since it has a very dry and crispy dough. Hence, its tasting is usually accompanied by a good sweet wine, or even rancid wine.
The recipe featured in Break! is from Dani Vila, from the Vila Pastry Shop in Sant Celoni and Sant Esteve de Palautordera (province of Barcelona). It follows the technique of double baking, so that the carquinyoli dehydrates and acquires its distinctive presence, similar to that of the biscotti. Another key element is the almond, which is incorporated raw, whole, and with the skin from the beginning of the kneading.
Polvoron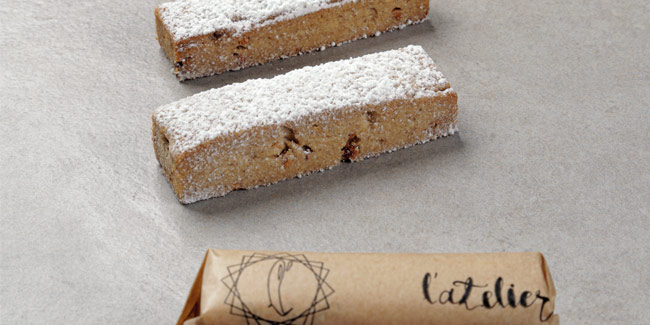 Originally from the Sevillian Steppe (Andalusia), it is one of the most popular Christmas specialties in Spain. Historically, in this holm oak wooded area, a surplus of lard was the reason for which Polvorones and Mantecados were made. As tradition marks, in Break! the flour has been toasted and the dough flavored with cinnamon and almond. However, compared to other classic recipes, it has been lightened on the inside, reducing lard and icing sugar. It has also been lightened on the outside, with a presentation in ingot format to give it a more slender appearance.