Just over a year and a half ago, Raphaël Giot moved from the center of La Hulpe (Belgium) to a more secluded area south of Brussels to have enough space to display all his proposals both in the field of pastry, bakery and chocolate.
There, he has taken root and has strengthened even more, if possible, the bond with his customers. Even during the difficult times of health crisis that we live in, Pâtisserie Giot reinforces the image of a trusted craftsman who can provide his clients with, in his own words, 'the last pleasure they have left.' He lives pastry with passion and devotion, aware that his products can raise his customers' hopes. But he establishes his repertoire on solid foundations, based on experiences alongside the country's great pastry chefs. As we can see in so good #25, he himself has become a perfect ambassador of Belgian savoir faire and tries every day to cultivate the values of precision, organization and creativity that ensure the future of a unique, rich and varied sweet culture.
Special correspondent: Bruno Van Vaerenergh / Photos: Debic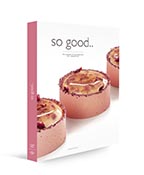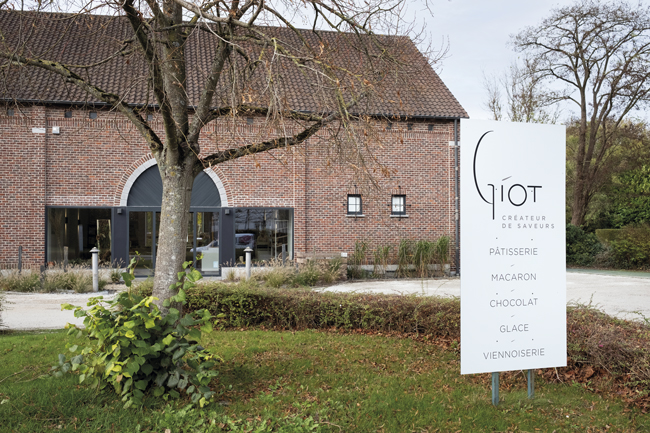 Belgian savoir faire
We imagine Raphaël Giot's career path as if drawing a map. At his starting point, the figure of Jacques Rouard stands out, by his side he admires 'the delicacy and elegance in the performance, but above all the precision adjusting flavors and finishes.' The next step takes him to Brussels, where he goes to work under Rik de Baere and lives with him a glorious time, which takes this professional, along with Pierre Marcolini and Gunther Van Essche to the top of the podium at the Coupe du Monde de Pâtisserie.
'De Baere gave me creativity, Mahieu organization and Rouard precision'
His journey does not stop there but continues to accumulate experiences next to relevant figures such as Philippe Vandecappelle (Mahieu) and Roger Van Damme. 'De Baere gave me creativity, Mahieu organization and Rouard precision', acknowledges this Belgian chef. Two more points must be highlighted within this route.
On the one hand, the third place in the Pastry World Cup in 2009 and, on the other, the opening of his patisserie in 2013. Still today, Cristal, the cake that he made during the competition, is one of the most successful cakes in his offer. The learning gained from experience and the pressure to be a brilliant pastry ambassador are part of the motivations with which he starts his business every day.
Not only pastry
Pâtisserie Giot has found in the diversification of the offer and in the possibility of complementing the pastry he offers with chocolate products and freshly baked daily bakery, the most dynamic business model. Raphaël is aware of the peculiarities of each of these activities. For example, he recognizes bread making is an extremely complicated task to master, and only with an experienced team can the excellent result be achieved. The behavior of chocolate is quite different, a product that demands absolute precision but which is easier to process mechanically. But where this chef feels most comfortable is precisely with pastry, the area where his creativity works best and where interaction with customers is most stimulating.
'Mastering these three different subjects is in a way the best business model'
Thanks to the variety on offer, Maison Giot is constantly active and offers attractive products for its customers almost at any time of the day. Even now, amidst lockdowns and restrictions, the business has been able to strengthen its activity by adapting to circumstances in which, for example, the demand for bread has tripled, but without giving up the rest of its star products.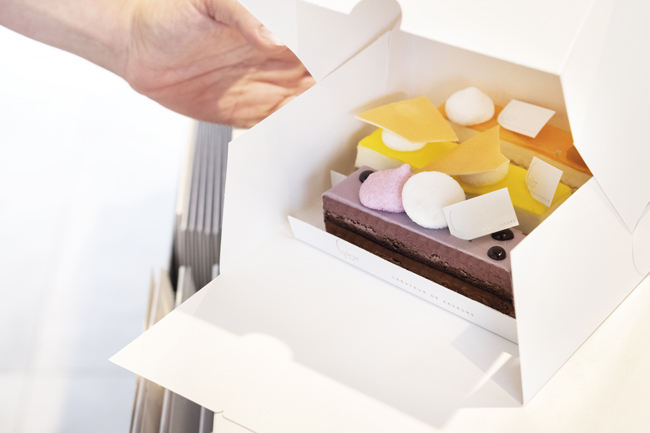 Adapting, but with common sense
Pâtisserie Giot takes the pulse of the present time and adds to the awareness of the elaboration of a pastry with less sugar and fat. It also intends to adapt so as to meet the requests of customers with special needs regarding certain ingredients. Adapting is essential, but Raphaël Giot establishes a limit – 'above all, I am interested in pastry which seeks pleasure and creativity.'
'Above all, I am interested in pastry which seeks pleasure and creativity'
Another defining factor of this 'Maison belge' is the search for ingredients with personality. Already in 2006, they opted for a yuzu chocolate entremet that became a bestseller despite the fact that customers at that time had not yet heard of that citrus. Another family of ingredients that play an intensifying role in some of his creations are fruit vinegars. In reality, it is not something that is openly explained to the customer, but in its right dose, it enhances some combinations and provides the house products with a unique personality.
Discover these three creations by Raphaël Giot in sogood #25