Miquel Guarro, professor at the Chocolate Academy in Barcelona, surprised us all with this masked lion. The figure assembles an Easter egg with pattern elements made with acetate to get them to go from being flat to curved. Honestly, the result has made us fall in love with it.
Photographs: Ivan Raga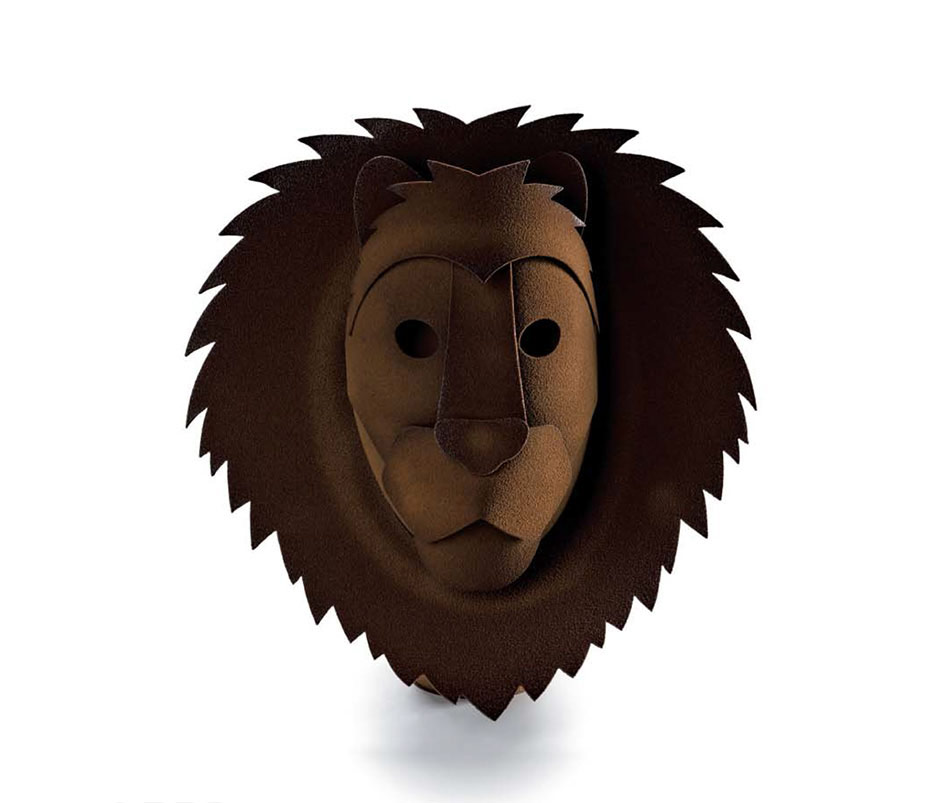 It is a figure that could perfectly be in an art gallery and of course in the display window of a pastry shop. Miquel Guarro is the creator of this lion, or of this lion mask, as you prefer, whose assembly starts from an egg and is completed by different flat but curved pieces. The creator later explains his technique to achieve this. We greatly appreciate this breath of fresh air, after checking – happily of course – that figures with volume based on eggs and spheres are the absolute queens of the workshops which are most committed to artistic chocolate during the Easter campaign. In this case also all part of the shape of an Easter egg, but the techniques of the flat figures, that is to say of the patterns, are recovered to achieve a new design halfway between the volume that the use of the egg provides and the unique grace of the chocolate elements cut with patterns, which are properly curved to harmonically assemble with the rest of the piece.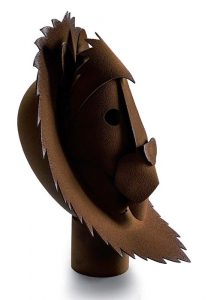 "Some time ago I wanted to make this type of egg mask, but I did not know how to bend the flat pieces to adapt them to the curves of the egg without the chocolate suffering from the cooling and not cracking during handling.
That is why I have devised this technique in which we start with acetate patterns cut with laser. We stretch the chocolate on top of these patterns to about 2 millimeters thick and recover this template just before the chocolate dries.
Thus, we have a template that can be manipulated, with a layer of chocolate and another in plastic. In this way we can bend the piece without effort and let it crystallize. Once crystallized, we recover the template, we clean it, and it is ready to be used again.
It is true that these pieces take a few hours of work in the design, but once we have it, it is easily reproducible and transportable to a pastry display window. "
Material used:
18 cm tall Easter egg
2 slats 2 mm thick
1 ribbon to stretch
lion templates