A team of researchers from the University of Guelph in Canada have come up with a method to speed up and simplify tempering of chocolate without losing its optimal characteristics. The key would be in the use of an ingredient from cocoa butter: a phospholipid concentrate that, in additions of only 0.1%, manages to bring the chocolate to a perfect crystallization in the shape of a V (tempered) without having to carry out the classic artisan tempering process or even doing without the typical chocolate tempering machines.

Behind the research is Alejandro Marangoni and a faculty accustomed to carrying out many studies related to food sciences, in artisan products such as ice cream or in this case, chocolate. The key to achieving optimum tempering with this method is to add this small amount of the phospholipid to the already melted chocolate and then rapidly cool it to around 20ºC.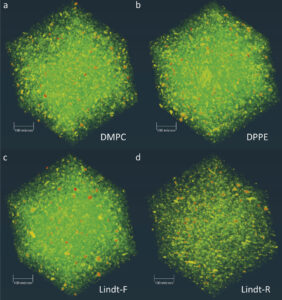 To confirm their results, the study used synchrotron particle accelerator technology from the University of Saskatchewan with which they obtained unpublished images of the interior microstructure of chocolate, another way to verify the importance of a stable crystallization of the chocolate during the tempering process for its optimal tasting.

The study was presented last week in the journal Nature Communications and Alejandro Marangoni himself has explained that the intention is to help the industry achieve the classic tempered effect both in shininess and structure without having to carry out the classic cooling process performed by artisans on a table or avoiding tempering machines, which do not always offer an optimal result.

The invention aims to solve and simplify the tempering process that should be carried out to obtain a perfect result and at the same time save in the use of machinery and energy, achieving a process of making bonbons and bars with a lower carbon footprint.