Wang Sen founded the Wangsen Coffee Baking Western-Food School in 1993. Although initially he only engaged in training related to cake decorating, over the years he has expanded the training to develop a complete curriculum in bakery, decoration, coffee and desserts. As early as 2000, Wang Sen himself explains that they became the first school in China to supply specific training in the art of molding and making artistic creations with sugar, fondant, chocolate and marzipan. His passion for everything that has to do with the world of sweet, and especially with his artistic facet does not stop there, but it feeds on the agreements signed with many other prestigious schools such as Japan's Okashi School, Hyejeon College, Wilton and with Alain Ducasse Education and the ENSP of Yssingeaux. In 2013 he started the Shanghai Top Chef Union, an opportunity that gave the country access to master bakers and pastry chefs from all over the world. Up to 100 prominent chefs from outside China have passed through its doors since then. But those are not the only overwhelming figures of this school. 25 years after its founding, Wangsen School is spread across 12 campuses (branch campuses) and it has even opened its first branch outside of China's borders, in Saint-Etienne, France. 5,000 students go through their classrooms every year and a team of 300 teachers is responsible for giving first level training.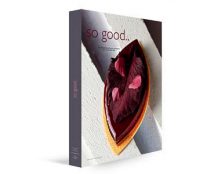 At so good #21 Wang Sen opens the doors of its training centers, the Top Chef Union and the Wangsen Food Creative Research and Development, factories that are not only responsible for preparing new generations of professionals in China, but also feed their participation in competitions on an international top-level and pursues innovations which address consumers' preferences.
What kind of external collaborations do you offer in your schools?
Wang Sen Education Group has a high-end western dessert education brand – Wang Sen Top Chef Union (TCU). TCU is located in Jing'an District, Shanghai. The school covers an area of more than 2,000 square meters. Walking into the TCU is like walking into an art gallery, where you can see chocolate and fondant sculptures everywhere, having large-scale wall paintings, matching classical leather sofas, and decorating with exquisite European crafts, which make the space artistic and fashionable.
There are Long-Term Courses for zero-based people in western dessert industry, Short-Term Advanced Courses for industry technology practitioners with a certain dessert or baking basis, and course content upgrades every three months. To create a forward-looking and innovative world food school with an international vision, Wangsen Group introduces foreign teachers and is committed to the cultivation of high-end skilled talents. The famous foreign teachers' team is mainly composed of famous chefs from France, America, Italy, Germany, Japan and other countries. We gathered famous chefs at home and abroad and inherit the essence of domestic and international food culture.
Our annual enrollment is about 5,000 students, students are basically 16 to 25 years old, the proportion of male and female in our school is basically the same, maybe girls will be more.
How many students do you receive each year and what is their profile?
For most of the students, this is the first time to contact the western dessert industry. Some people hope to learn a skill here and become the development direction of their future career. Some people hope to learn the most authentic Western-style desserts. For those who have a certain foundation, they hope that through the professional system, they can improve their skills, especially through studying TCU courses, they can make their products more international.
What would you highlight of the educational team of the Wangsen Educational Group?
Wangsen Education Group always takes technology as the forerunner, has more than 20 core R&D personnel, and has set up a 2,000 square meters Technology R&D Center. It is market-oriented, constantly researching and developing new technologies and products, and constantly updating new technologies into teaching. At present, we have developed 25 professional technologies and tools and innovated ceramic cakes, artificial flower cakes, artificial zodiac cakes, chocolate shovel, chocolate carving tools and crafts, molecular cakes, natural yeast bread, 3D latte Art, fondant embroidery crafts jade sugar process and so on.
Each year, the core teachers' team is organized to participate in the competition and participate in competitions, academic exchanges, etc., and has won numerous awards in professional competitions at home and abroad
On the other hand, Wangsen Education Group pays attention to the cultivation and construction of his 300-elite vocational teacher team. It firmly believes that the strength of teachers is the primary guarantee for teaching quality. After more than 20 years of precipitation, it has a strict set of teacher management system, including teacher induction, supervision, literacy, training, evaluation rating, etc. Each year, the core teachers' team is organized to participate in the competition and participate in competitions, academic exchanges, etc., and has won numerous awards in professional competitions at home and abroad. While improving teachers' professional skills, it also focuses on broadening the vision of teachers and individual innovation.
What is your main concern about the message to be conveyed to your students?
We are a school that can realize students' dreams. What we convey to our students is to pursue a technological breakthrough in western baking field with a craftsman's heart.
At the same time, in the food industry, hygiene is also an extremely important aspect. Any operation is inseparable from the premise of hygiene, so hygiene is also a very important aspect that we pass to students. In addition, learning to baking is a long process, requiring students to have a firm belief, adjust their mentality, and respond positively.
What kind of artistic training does your team of teachers offer?
We attach great importance to the artistic display of dessert industry. In our teaching, in addition to the cultivation of western dessert production technology, we pay more attention to the improvement of students' art and culture cultivation. In all of our courses, there are teachings in art and modeling subjects. We also regularly organize teachers and students to participate in domestic and international competitions and observe excellent works exhibitions, which is very beneficial to the improvement of their artistic display.
You are dedicated to French and Western patisserie, bakery and chocolaterie. Do you intend to complement this training with your own Chinese culture?
We are committed to spreading the most authentic desserts, chocolates and breads to let students know the standards of authentic western desserts. In addition, we will also make some innovations and adjustments to make the taste more suitable for modern people. For example, in terms of bread, Chinese and French people both like European bread, but Chinese people are not accustomed to the taste of hard European-style bread, so we independently developed soft European bread. Soft European bread combines the craftsmanship of classic French bread. After technical improvement, it adds nuts, jams and other fillings to make soft European bread that suits our taste.
You'll find this creations in so good #21