In the book Gourmandise Raisonnée, Frédéric Bau creates around sixty recipes that are inscribed within the concept of 'reasoned gluttony' invented by himself. In other words, tasty and healthy pastry recipes that say goodbye to excesses and hello to well-being. A pastry that does not renounce taste or sensations, but is prudent and light.

Available in our Books For Chefs online store, the book by the emblematic French pastry chef has become a real success with creations as surprising as these six that we detail below.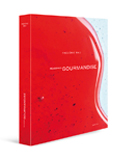 A classic: Paris-Brest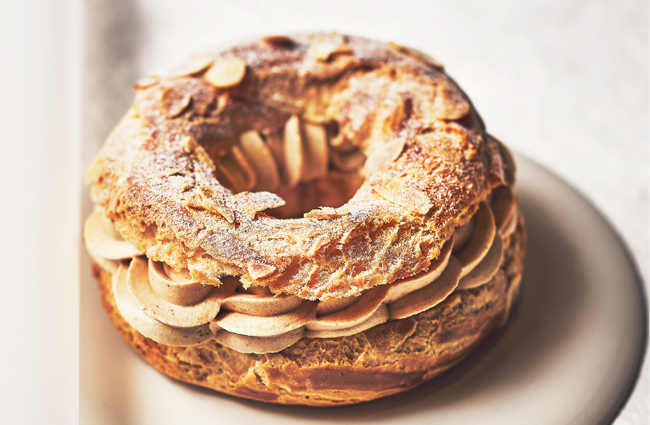 A Paris-Brest that has the same appearance as the traditional version, but with 15 grams less of hazelnut cream. Is that possible? For Bau, the answer is clearly yes, "thanks to a higher overrun ratio with which more volume is obtained with fewer raw materials. Modifying the formulation has no major effect on the amounts of protein or carbohydrates. In addition, the quality of the ingredients, using hazelnuts with their fat, skimmed milk, and little cream instead of whole milk, yolks, and butter, makes it possible to transform the amount of fat," he explains. The result is a Paris-Brest with 20% fewer calories and 55% fewer saturated fatty acids, but with the same sweet taste.
Little cakes: Le Flamand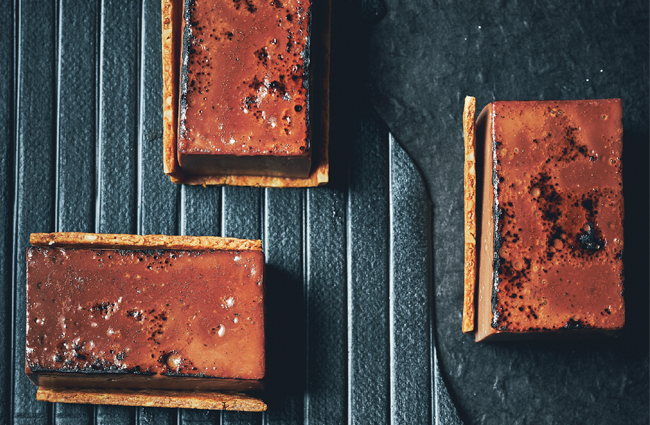 With this recipe, Bau has explored the possibilities of the popular flan. His flamand, with water and homemade almond milk, is of vegetable origin but above all it is crunchy and gourmand. To give it a contemporary look, he was inspired by blocks of tofu, a combination of flan and galette des rois.
The sweet dough is made without butter or eggs. The chickpea puree is used here as a binder and the fat comes from the oil and almonds. Likewise, the characteristic texture of flan is achieved with the thickness of the cream and the chocolate enriched with almonds is a more than successful option.
Tarts: Lit'l Tatin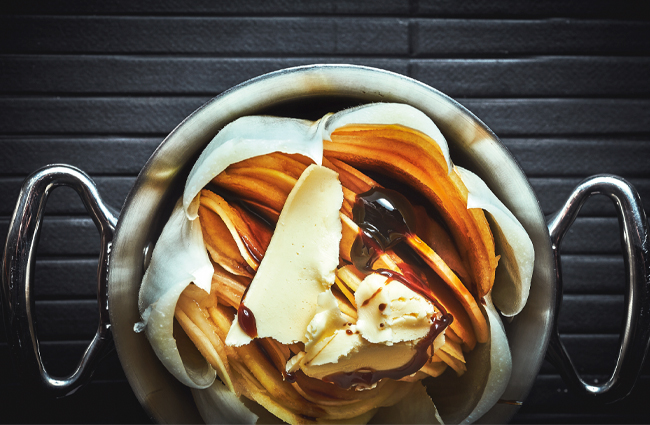 "When I was a kid, I didn't like endives. Then I started eating them, especially grilled. That slightly caramelized hazelnut butter smell that comes out when the cast iron lid is lifted is a sweeter rather than savory treat for me. This made me want to explore my pastry imagination. I deviated a bit from the 100% endives incorporating quinces, pears, and golden ball turnips, for their sweet and earthy flavor that I love. Just a splash of organic beet molasses, a small amount of butter, and most importantly 1 hour and 45 minutes of gentle cooking in a saucepan with a lid. The almond pâté sablée is deliciously light and sweet. It reminds me of the tatins that Claude Bourguignon prepared for us, cooked in a cast iron pot ". This is how the pastry chef describes this version of the tatin, five times less sweet than the classic one and with a large amount of fiber that ensures a pleasant chewiness.

Entremets: Le petit cheesecake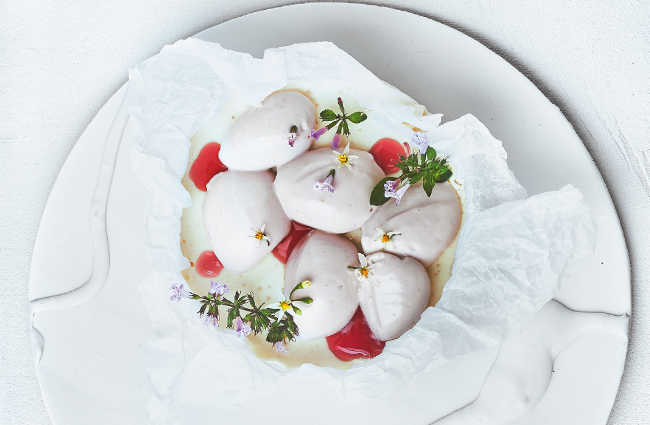 This is a creation in which Bau had to think a lot and invest many hours of work to come up with a seemingly very simple recipe.
"Cheesecakes are usually made with cream cheese, a high-fat product that varies by brand, but contains at least 20% fat. Here, this cheese is replaced by a cottage cheese with only 3-5% fat, four times less calories and ten times less fat. The "gourmandise" comes from white chocolate and almond paste. Using whites instead of yolks reduces caloric intake. Despite its drastic reduction in fat, this recipe is no less silky or creamy," he confesses.

Plated desserts: rooï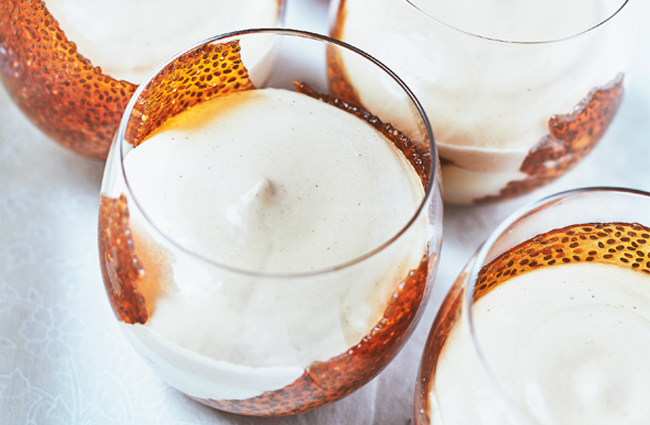 This chef thinks that our ability to invent is greatly influenced by our life, our environment, and our travels. In this dessert he was inspired by the rooibos that he recently discovered during a trip to Cape Town. "When we arrived at the hotel, I felt a real emotion when I drank this red tea, so fine and delicate. I quickly put aside my preconceptions about this drink that I had found very often in my country in a seasoned version that I don't like ". From here, he created this recipe, very simple and easy to adapt, with only one base cream and three different flavors and textures. As Bau assures, "efficiency is also a line of thought of reasoned gluttony".

Mini delights: Little fruit choux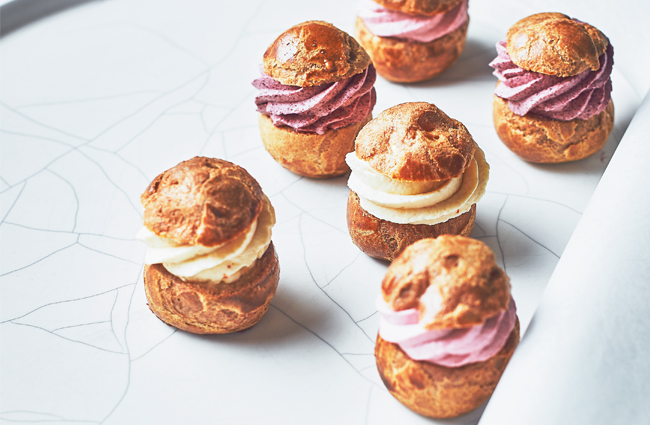 In love with choux pastry since childhood, he thought about mixing the pulp of the fruit directly into the whipped cream with the right amount of sugar. A delicious option, but also less fat and less sweet than classic whipped cream.
Bau confesses that it would even be possible to further reduce the amount of added sugar, but that it helps balance the acidity of the fruit.