The Royal Academy of Spanish Language says that a sponge cake is a "soft and fluffy sweet, generally made with flour, eggs, and sugar, which is baked in the oven." From that base, almost infinite variables are introduced. There are flourless cakes like the dacquoise, with chocolate like the Sacher, with milk like the magdalena cake, with marzipan, with and without butter, with olive oil, even with black corn. There are also light ones and others that are more forceful, with or without an impeller or yeast. But what does coincide in all cases is that, whatever its composition, the cake must be cooked in the oven to acquire its final texture, flavor, and appearance.

The sponge cake is also usually the base, the foundation on which a cake is built, although it can also appear interspersed with mousses, creams, crunch, or gelatins, and even as a decoration.
In his book on essential pastry, Radix, Paco Torreblanca dedicates a chapter to this type of dough through his particular version of popular preparations such as Ópera, Castela, or Dacquoise. As in other blocks of this book, the renowned chef reclaims timeless pastry, made by oven and knife, which is beyond fashion, trends, and social media. A simple pastry that tends to simplify many of the recipes and processes in order to increase productivity in the pastry shops.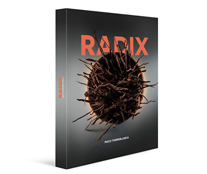 Discover Radix by Paco Torreblanca
Water sponge cake. Lightweight, porous, and with less sugar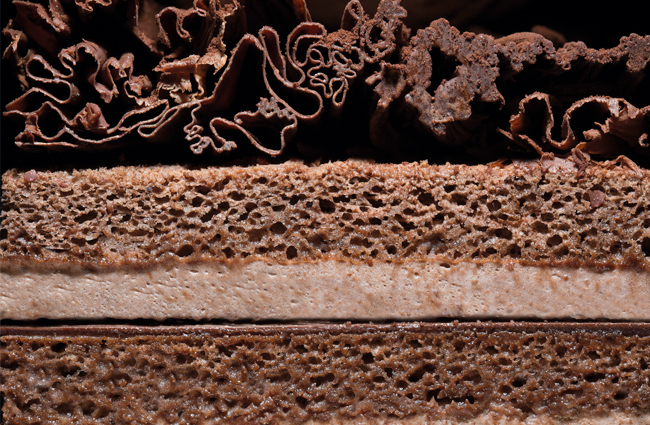 With this recipe for a water sponge cake, Torreblanca's idea is to create a lighter and fluffier texture, with more porosity and less sweetness.
The porosity allows that, when covering the cake with a syrup, it remains inside the pores, conserving moisture for longer. This in turn makes it possible to use lighter syrups, which contain between 350 and 400 g of sugar per liter of water.
A creation that follows the maxim of trying to make a pastry which is less sugary and with less fat in general. However, he says, "in this book we have included classic recipes from my time in Paris, which we keep intact due to their unique and extraordinary flavor."

Castela, a popular Japanese sponge cake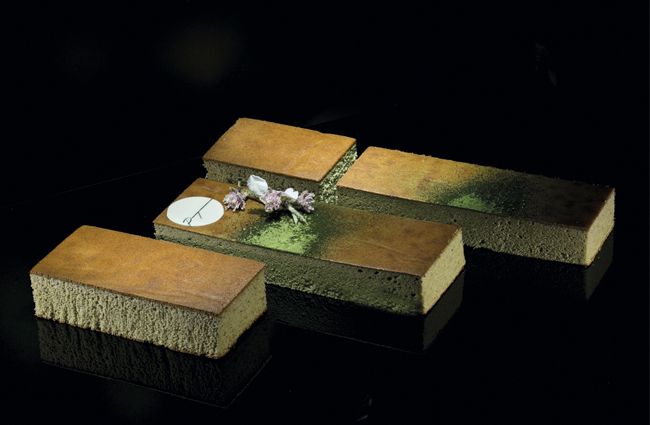 This is a typically Japanese cake which is originally from Castile (Spain), hence its name. It is said that Portuguese merchants brought this product to Japan in the 16th century. Its texture is spongy and on the palate it is smooth. It is one of those varieties that, in addition to being part of a tart or cake, can also be eaten alone. To reaffirm its Japanese character, the chef adds powdered matcha green tea.
The Opéra, in an interesting version with hazelnuts
The Opéra cake, created by Gastón Lenôtre in the 1950s, is one of the great classics of French pastry.
Unlike the traditional sponge cake recipe that contains almonds, Torreblanca's version includes hazelnuts, a flavor that is reinforced with noisette butter. A butter, he explains, that "after cooking acquires a surprising roasted hazelnut flavor".

Black corn, a gluten-free option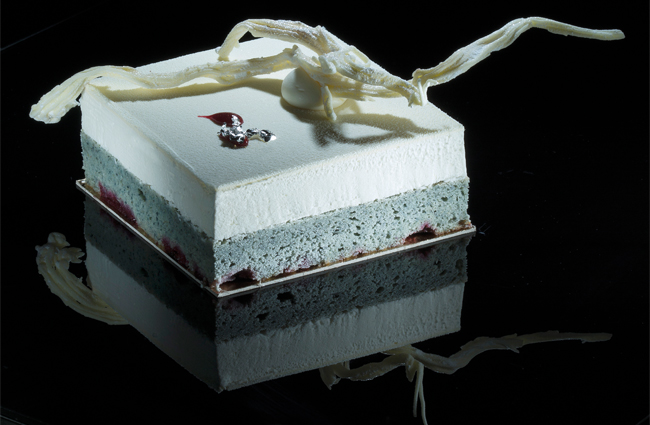 This is a variety of corn (Zea Mays), native to countries such as Peru, Ecuador, or Bolivia, to which interesting nutritional properties are attributed.
The chef is interested in its peculiar color, between black, purple, and blue, and its delicate flavor. In addition, since it is obviously corn, "it does not contain gluten, so we can take advantage of it to make preparations for sufferers of celiac disease," he says.

Pistachio Alhambra for sheet cakes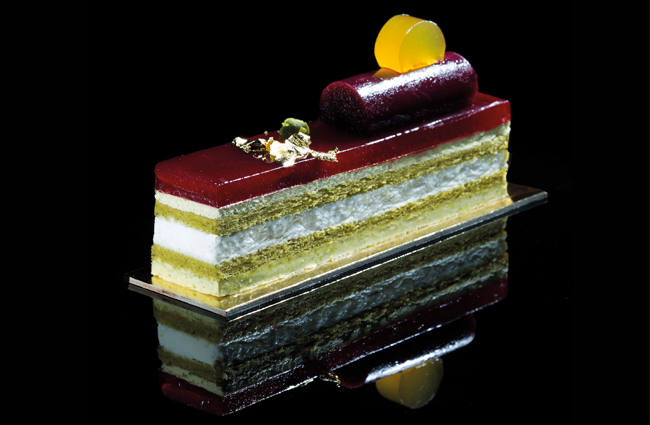 A very light sponge cake, ideal for sheet cakes, whose fat is the one provided by the praline, which in this case is pistachio.
Sacher, with cocoa powder or chocolate couverture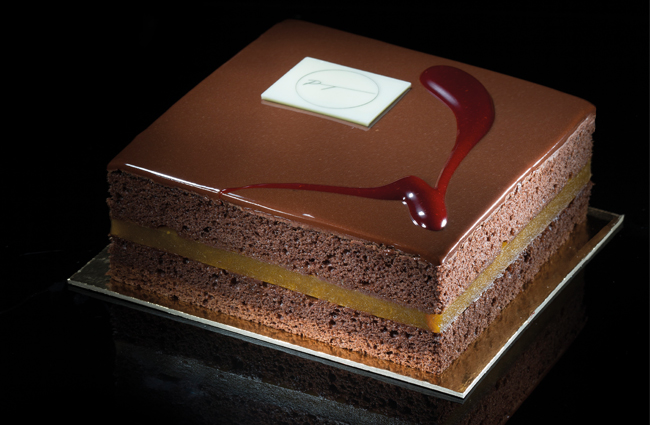 If there is a chocolate cake known all over the world, it is the sacher or sachertorte. It consists of several layers of brownie, truffle, and apricot jam. From there, numerous varieties can be made.
Regarding the sponge cake, Torreblanca works with two recipes; one with cocoa powder and the other with chocolate couverture.

Dacquoise with lightly roasted nuts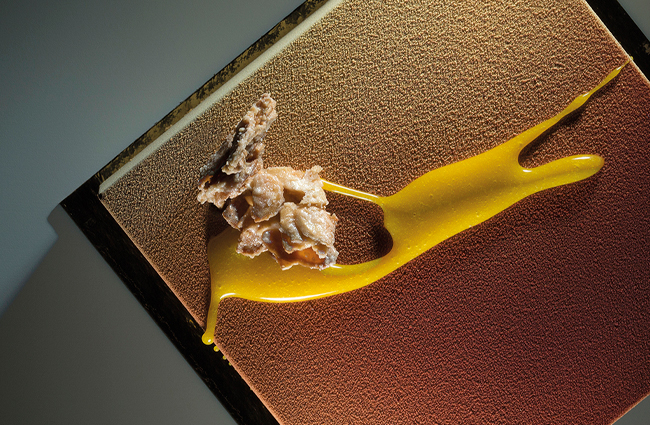 It is one of his favorite cakes due to its lightness, its softness, and that crunchy yet moist touch. Although the classic is almond, you can substitute or combine this with others such as hazelnut or pistachio. To intensify the flavor of the nuts, he recommends toasting them lightly before using them in the recipe.