Photos portraits: Sylvie Becquet & Franck Hamel
Photos creations: Damien Allard
He is one of the phenomena on everyone's lips in the dynamic Parisian pastry scene. Maxime Frédéric has earned an increasingly unanimous recognition that is amply reflected for example in the titles of Pastry Chef of the Year received in 2019 (Le Chef) and 2021 (Galut & Millau), but above all in the amazing work he has done in all of Cheval Blanc's culinary spaces. It is a work full of sensitivity and, as the hotel itself likes to describe it, 'poetry'. The key to a great extent is his rapport with the maison's chef, Arnaud Donckele, one of the most important stars in the generation of chefs that has taken over from the great masters of French cuisine. In his style, there is also a very clear commitment to viennoiserie and doughs that enter firmly in a temple like this, not only for informal breakfast proposals but also presiding over the desserts at the end of a menu. When asked about the common thread between Cheval Blanc's spaces – Limbar, Le Tout-Paris, Langosteria and the most gastronomic, Plénitude – he speaks of generosity. Because every moment of the day and every occasion deserves the best possible bite. And for these bites he counts on another generosity, that of Nature, which, through his family farm in Normandy, provides him with the best fruits, milk and eggs to produce products as incredible as the ones we are going to enjoy below.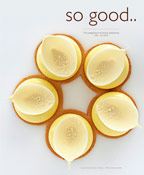 What moments of your training and professional career would you highlight?
I would highlight all the chefs with whom I have been able to learn and train. From my first instructors in bakery, through my apprenticeship teacher in pâtisserie, to the chefs I have accompanied in hotels: Camille Lesecq and Cédric Grolet at Le Meurice, without forgetting the chefs de cuisine: Yannick Alléno, Alain Ducasse, Christian le Squer and, today, Arnaud Donckele. A story of people and encounters, and above all, of opportunities, of sharing.
What is the philosophy that unites all of Cheval Blanc's gastronomic offerings?
Generosity. Considering that every moment of the day is important. For each of the Cheval Blanc Paris restaurants, we meditate in the same way on the emotion that a dessert can produce: from the waffle at Le Tout-Paris for breakfast to the dessert served in the evening at Plénitude, our gastronomic restaurant.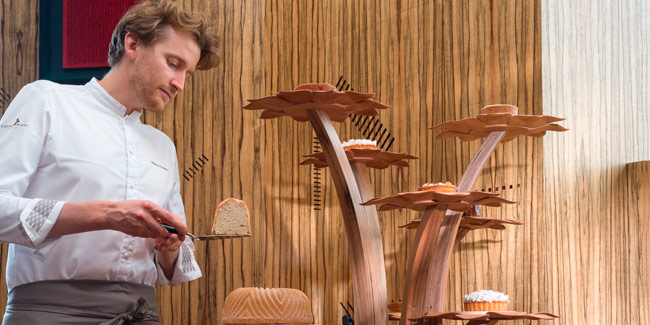 Do you work a lot as a team with Arnaud Donckele and the other people in charge of each station?
Of course, teamwork is paramount and is one of the values that are important to us here at Cheval Blanc. With Arnaud Donckele, we draw up the culinary roadmap for the different spaces. We work hand in hand, in tandem. These are exchanges that make me grow every day.
Viennoiseries are back in fashion, but they are also the basis of my apprenticeship.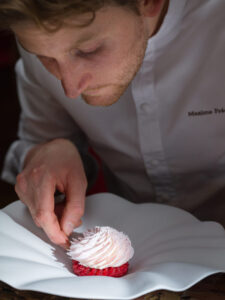 How are you experiencing this return to normality, are your customers mainly tourists or Parisians?
Parisians and customers who are passing through Paris. I am happy to be able to welcome back our diners, to interact with them, to take their feelings into account; to rediscover this link and this more human side.
Viennoiserie, doughs and baked goods in general are enjoying renewed recognition. For you, are they the new great treasure of French pastry?
Eight years ago, the big hotels had stopped making their own viennoiserie repertoires, and now they are all back on it. Viennoiseries are back in fashion, but they are also the basis of my apprenticeship.
The important thing for me is not only the emotion that a dessert can provoke, but the story behind it.
What other desserts and cakes do you feel particularly satisfied with the result and the public response?
The important thing for me is not only the emotion that a dessert can provoke, but the story behind it. Chocolate profiteroles are my mother's favorite dessert. Yogurt, an agricultural adventure in my region, with a Norman producer. Pear douillon was one of the first desserts I learned about.
What other projects and proposals will Maxime Frédéric surprise us with in the coming months?
Our day to day is to create surprise. Our common thread, to create wonders. For example, we are already working on a new idea for the New Year with the yule log and the galette de rois.
Discover these signature creations by Maxime Frédéric in so good #28