Chocolate, by Ramon Morató, is the indispensable reference to start in and perfect chocolate and everything that has to do with the professional manipulation of chocolate.
Together with this great expert, we review the main families of bonbon fillings and the characteristics to take into account to create them, included in the well-known book.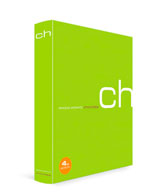 Main aspects when preparing fillings
Texture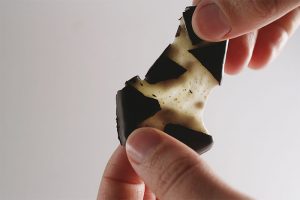 Depending on the chosen filling, we find a number of very different textures: creamy, oily, crunchy, liquid, jelly, pasty, aerated. Each of the categories will be discussed later.
In this regard, the serving temperature is important. Except butter-based bonbons, all chocolate fillings described in this book are to be eaten at a temperature between 18ºC and 20ºC.
Finally, I believe that it is important to show differentiated textures within a range of products. And we, as professionals, must know how to create them.
Taste
Taste is the whole of sensations perceived through the specific organs located in the mouth and nostrils.
The physical connection between the olfactory and taste organs makes it very difficult to separate smell from taste. Therefore, we will refer to taste and aroma as a whole.
Other non-formally taste-olfactory sensations such as tactile or thermal may influence taste and aroma as well.
Format
Format will be crucial as regards the visual aspect of the product once it is finished.
According to the characteristics of the filling, we may:
Pipe into frame to be cut with the help of a guitar slicer
Pipe and shape with a piping bag
Pipe into lined molds
Pipe into capsule molds for later coating
Pipe into starch
Pipe into silicone molds
Roll out the dough
Extrude in machine
We will indiscriminately use any of these systems depending on the characteristics of the filling and the means at our disposal.The combination of the aforementioned techniques can create new imaginative and productive shapes.
Preservation
Preservation is fundamental for the preparation of chocolate products.
Unlike other confectionery products, which are eaten in a short time and also preserved in refrigerator and/or freezer, our fillings, usually prepared with the same raw materials, require a longer preservation period and storage conditions at higher temperatures.
Besides, since consumers often perceive bonbons as a fresh product, they are not eaten immediately after purchased.
Each one of the filling categories that will be discussed later, have different preservation periods.
There are products rich in sugars such as marzipan, fondant or nougat and others which are dry such as pralines and giandujas. From the microbiological point of view, they are not very fragile and easy to preserve.
In any case, to ensure proper preservation we must bare in mind four points common to all fillings:
Hygiene
Temperature action
Level of pH in the dough
Aw (Activity of water)
---
To achieve the characteristics previously mentioned: texture, taste, format, preservation, we must work on two fundamental aspects: FORMULATION and PREPARATION.
Formulation
Formulation allows us to calculate in percentages the different ingredients used in the recipe and thus obtain a clear picture of what our product will be like.
We have used percentages for 4 or 5 years in all our confectionery and chocolate recipes, which have allowed us to have a greater capacity for the analysis of each product.
It is as easy as using a simple Excel-like spreadsheet.
During this process we must bear in mind the following factors:
Know the characteristics of the raw materials to be used (see section on Raw Materials).
Choose the raw materials needed for each preparation.
Formulate the recipe on the basis of some texture and flavor criteria.
Formulate the recipe on the basis of the expected preservation period. It is in the formulation stage when we must predict the desired preservation period.
Choose the preparation system to be followed and set the parameters needed to control temperature, processes, etc.
Preparation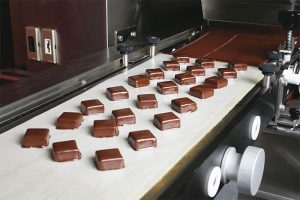 During this process we must bear in mind the following:
Work according to the established hygiene criteria.
Weigh ingredients rigorously.
Carry out the process properly (mixtures, emulsions, respect temperatures when cooking, etc.).
Cover doughs once finished for their proper crystallization, cooling, maturing, etc.
If you will coat the filling by hand or with the help of a machine, paint the base with paint for frame molds (see page 529). Turn over and cut.
Try to speed up the process as much as possible in order to finish the product and store it quickly at the desired temperature and humidity.
---
Main filling categories
To make this theoretical section easier to understand, we have classified the different product according to their filling. Not all possible fillings are mentioned, but we have included all the fillings described in this book.
Water-based fillings
One of their ingredients contains water, or water takes part during the preparation process although it is later evaporated.
With some of them, it is necessary to do an emulsion during the process, such is the case with truffles or ganachés, while with others we will obtain concentrated sugar solutions mixed with other elements, such as liquor bonbon, fruit paste, etc. As we study the different kinds, we will see all this in detail. Among the water-based fillings we find the following types:
Truffles or ganaches
Jellied products
Fondant
Liquor
Soft caramel
Butter
Nougat
Marzipan
Fat-based fillings
None of their ingredients contain water, thus, they are made up of solids (sugar, dried fruit solids, etc.) and fat of different kinds. They will be mixtures of oils and fats with suspended solid ingredients. The fat-based fillings are:
It is important to be aware of the current labelling regulations.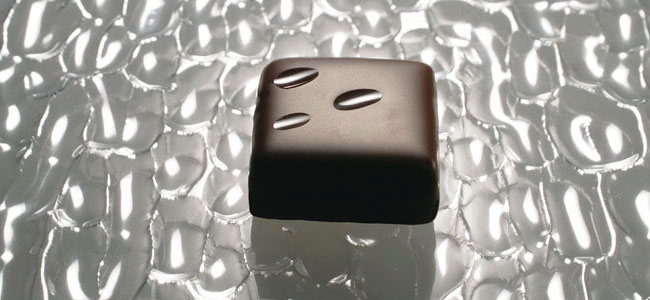 Here we share the introduction to the technique for making bonbons. Make sure to check out the rest of this ample chapter from Chocolate, one of the most extensive in the entire book.