In so good.. magazine 28, we were looking forward to welcoming Francesco Boccia, undoubtedly one of the most brilliant pastry chefs on the current Italian scene. His reasonableness, rationality and extensive knowledge of taste theory are qualities that are not abundant among professionals of his generation. He soon discovered his vocation in the family pastry shop, alongside his grandfather and father. 'I remember that my grandfather was very prepared, he wide experience and he taught me a lot. He also helped me a lot when it came to learning the basics and acquiring manual skills. I was fascinated above all by the artistic chocolate and the chocolate figurine that I made together with my father during the Easter period. A true family story!' Boccia recalls.
After his training came a key moment in his career. 'My current job officially began in 2015, after winning the first place at Coupe du Monde de la Pâtisserie, the year in which I started my advice activity and broke away from the family pastry shop. Today I deal with training, consulting for companies and professionals and preparation for people who want to approach the world of pastry competitions', he explains. In the following interview, the Italian chef gives us some ideas with which it is difficult not to agree and offers us three exclusive creations that perfectly reflect his philosophy and his pastry style – classic, technology and taste!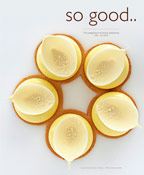 How could we define Francesco Boccia's pâtisserie in words?
In my creations I am very attached to the classical and rational world of pastry. I believe that my creations are real, applicable in any laboratory. I do a lot of innovation on production processes and on the balancing of recipes; my clients have different needs, and I always adapt my service to their requests. I participated for about 10 years in several pastry competitions, winning many, and it was the period in which I worked so much on aesthetic innovation. I have seen that lately the trend has changed, and classic and traditional products are much more present.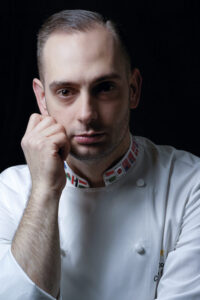 As a great expert on pastry flavors, what do we need to know about it? What do we still have to discover?
Taste is a complex thing – it's not just about eating. Food stimulates all 5 senses every time we taste something, and this not only through the palate. It can also be told and make us relive in the present happy moments of our life. Then there are foods that also stimulate the nervous system such as coffee and chocolate. There is the world of fermentations, which can completely overturn the way of conceiving the tastes we know. In the world there is an infinite biodiversity where I believe that we know only a very small part of what nature makes available to us.
Champion of the Coupe du Monde de la Pâtisserie and second at the Italian Chocolate Masters. How important is winning or getting a good position in this kind of contests?
Participating in a contest is a way to test yourself. It is not enough just to be good at your job, you must also be mentally and characteristically ready to face all the difficulties that you will encounter throughout the training process. Winning or losing is not the same thing. When I reached third place in 2013 at the Coupe du Monde in Lyon all the team were very happy for the podium and for still making a good impression internationally. But I was not happy. Getting so close to the goal leaves you bitter taste and gives you that grit and determination you really need to make a difference. And then winning mentalizes you. It creates that mindset that allows you to transmit and apply in everyday life all the experiences and knowledge acquired.
'Winning or losing is not the same thing. When we reached third place in 2013 at the Coupe du Monde in Lyon all the team were very happy… But I was not happy'
What do you find most fascinating about your job?
The things that most fascinates me about my job are meeting new people every day and understanding that each of them is a small universe of experiences and information. I also learn a lot from this. Great people, great professionals, everyone has always something positive to convey to you. Traveling also makes you discover new ways of understanding recipes, makes you discover new tastes and cultures, makes you have an exchange with great professionals and is therefore very stimulating as a job.
Which is the most important thing for anyone starting in this profession?
In this job, is very important to keep in mind that pastry is not what is seen on social media, or rather, it is not only that. In 30 seconds of video, sweets made in several hours are edited, but this is not perceived by those who are approaching this job now. In fact, the first thing young people complain about is the long working hours. I think they should become aware of what it really means to be a cook or pastry chef.
'In this job, is very important to keep in mind that pastry is not what is seen on social media, or rather, it is not only that'
What are the trends that will shape the future of the pastry industry?
Trends in the coming year will be increasingly linked to climate and sustainability. These topics are raising awareness among customers, who are increasing attention. In addition to this, the demand for products for allergies and intolerances is becoming increasingly widespread. So healthy pastry, close to the environment and sustainable. As for the aesthetic part, technology is now within everyone's reach, and many create their own design at home to try to differentiate themselves from the crowd.
What is your opinion about the evolution of pastry making in Italy and in Europe?
The evolution of pastry in Italy is growing strongly; in our country there is a lot of ferment, especially within the world of artisanal leavened products and panettone. In fact, the latter has also conquered the kitchens of starred chefs, who have each created their own product, and who are approaching the world of pastry in an incisive way. France and Spain have always been great innovators, and the culture of pastry is very deep-rooted. I believe that we are at a turning point, where the generational change will bring a breath of fresh air in our sector.
Tell us a bit more about the creations you present in so good.. magazine. What is the idea?
The preparations I have created are 3, and in each one I wanted to combine a classic dessert, revised in a new key from the point of view of aesthetics and composition. I proposed the black forest, the Saint Honoré and a raspberry tart. In some cases, the inspiration by a classic dessert turns in an important way with the addition of tastes or elements or textures that perhaps in the classic dessert we do not find. An interesting thing is that I used it for everyone, it is 3D printing but trying to use it with a light impact or perceptible way. For the black forest, we have the chocolate mousse dressed in a ring of a very contemporary shape that contains all the other classic elements, in different textures. For the Saint Honoré, I did not use the classic creams, but I kept the aromatic combination of vanilla, fresh cream and custard. For the tart, I worked with 3 thin layers of pastry, instead of a classic tart, creating a gel that makes the fruit taste more intense. This is my philosophy: classic, technology and taste!
Discover these recipes by Francesco Boccia in so good #28