The manual True Bread by Joaquín Llarás, reissued this 2022, remains up to date over the years. It is one of those must-read books to understand the particular characteristics that must be taken into account in the selection of flours, ferments, kneading, shaping, and baking bread.
Throughout its pages, Llarás makes a step-by-step review of classic breads, but also specialties from Italy and France, the result of his professional experience in these countries. The book also has a didactic section for making bread without professional equipment and is complemented by a series of videos on techniques for shaping, marking, and cutting loaves.

Below we select some of the enriched breads and doughs that you can find in this book and that serve as the perfect examples to verify that his proposals are still up to date.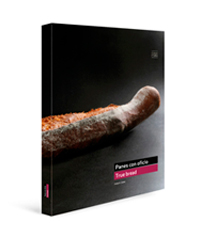 Get True Bread by Joaquín Llará
Galician bread. Pairing with cheeses and cold meats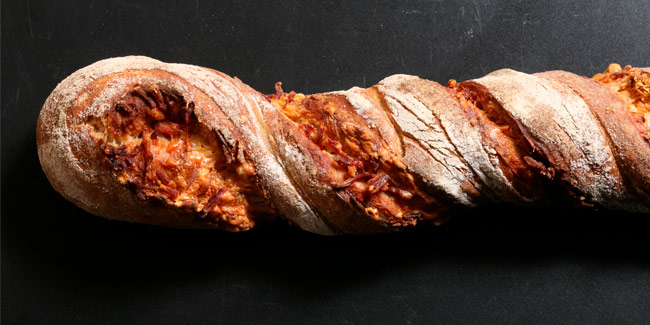 A bread that has been recognized with a protected geographical indication (PGI) since 2019 that is traditionally produced in Galicia, where rye has always had a leading role. In his book, Llarás proposes accompanying it with Iberian ham and Provolone cheese, since due to its characteristics it combines very well with cheeses and cold meats.
Ciabatta in the form of a fougasse, an Italian specialty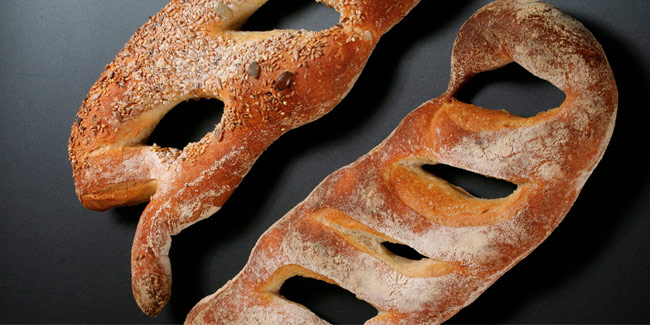 A very versatile dough with infinite formats and applications. Of Italian origin, it has become a classic despite its relatively recent history.
In this creation, it is presented in a bar, in a round format, and in the form of a fougasse (in the photo) with its characteristic internal grooves.
Triticum Turgidum Khorasan, dating back to Ancient Egypt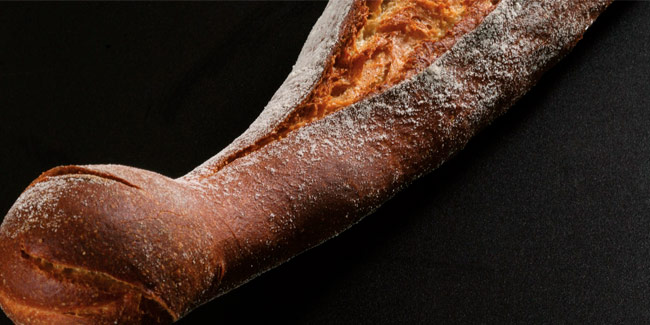 It is one of the oldest existing wheats, dating back to 6,000 BC when it was used in ancient Egypt. Popularized under the Kamut brand, it is synonymous with health. Since it is not a hybrid, it produces fewer allergic intolerances than common wheat and contains a higher content of proteins and omega-6 type fats. In addition, it has antioxidant effects and gluten, so it is not suitable for people with gluten intolerances.
Focaccia, the predecessor of pizza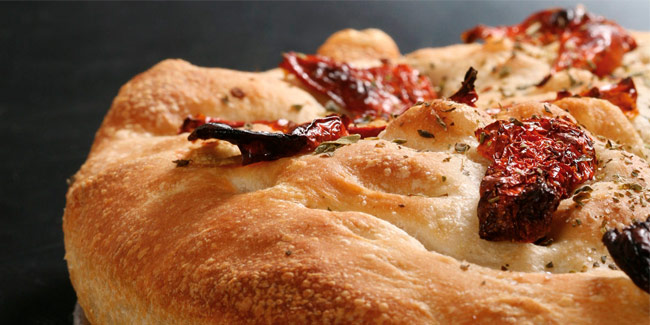 Of Italian origin, it is ideal as a snack, cold appetizer, and even as a starter. The most classic are made with dried tomato, black olives, and oregano.
Soft and slightly crunchy, one of the secrets of its successful flavor is extra virgin olive oil.
There is no Christmas without the Roscón de Reyes
In the enriched dough section, Llarás includes the brioche, which is filled with marzipan (it can also be left unfilled and then cut crosswise for the typical fillings of cream, pastry cream, or chocolate cream) to make a Roscón de Reyes/Three Kings' ring cake. A creation linked to Three Kings' Day, but which seemingly dates back to the 2nd century BC, to a Roman festival dedicated to Saturn where round cakes were made with figs, dates, and honey.
Baguette with poolish, an emblem in the trade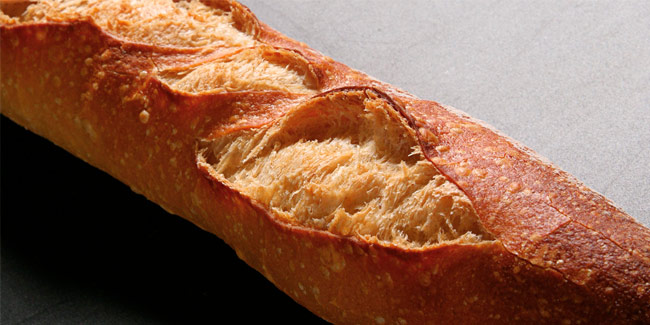 One of the most emblematic breads of the entire trade, inspired by the French classic and whose excellence is the best example of the good base that a bakery professional can achieve.
In the book we find a proposal that starts from a poolish (pre-ferment) at 50% hydration and that respects each step of preparation to achieve the best result.
The versatility of Pane all'olio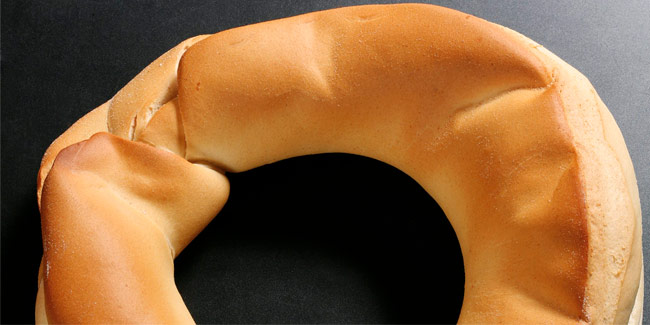 Bread of Italian tradition that allows the craftsman to innovate and recreate in its finishes and formats. Very suitable for all kinds of meats, cold meats, and fish.
Llarás demonstrates its exceptional versatility, presenting it in many shapes: large, small, ring, round and, of course, the classic grissini or breadsticks flavored with all kinds of herbs or spices.
Organic spelt bread. Another dimension of flavor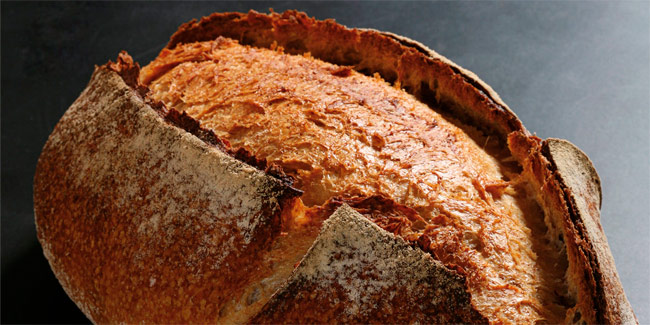 Organic breads are characterized by a flavor with a more pronounced acidity and many nuances, thanks to their prolonged fermentation and the proportion of sourdough contained. Any of the preparations in this book can be made with this method, replacing the ferments with 400-500 g of biological sourdough and, of course, without compressed yeast.
In this case, the bread is made with spelt, a cereal from the common wheat family, also known as original wheat, which provides a high protein content and a lower proportion of gluten.