After years of research and work, Thomas Teffri-Chambelland, director of L´École Internationale de Boulangerie, has published Sourdough Panettone and Viennoiserie, a comprehensive treatise on sweet leavened doughs fermented with natural yeast. Available in our Books For Chefs online store in Spanish or English, it is intended for both professionals and amateurs.
The author, as a specialist in natural fermentations, has put biology at the service of baking for almost 20 years to try to popularize biological phenomena in bread making. Hence, this volume is full of very didactic charts and graphs.

This interesting book is divided into three parts:

Theory
"Theory", which begins with an analysis of sourdough in general, offers a first simplified view of sourdough pastries and refreshing cycles. In addition, it provides a hitherto unpublished understanding of phenomena such as the evolution of bacterial flora during the different production stages or dextrin cooking, and gives relevant data to know more about the idea of ​​acidity, fermentations, and SPE.
The author also includes in this section the fundamentals of the universal method so that the reader can create their own sourdough recipes by managing sugar and hydration in the formulas well.

Practice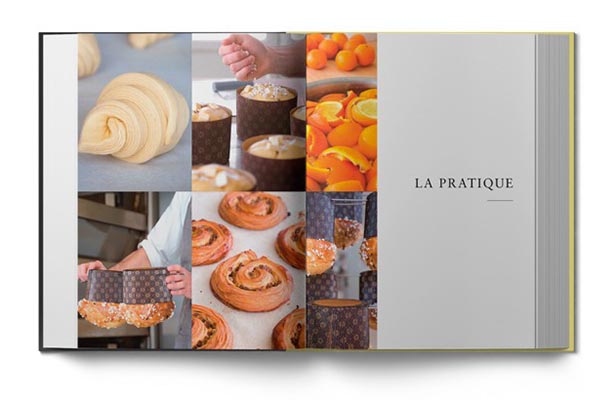 This chapter allows the reader to become familiar with basic equipment and techniques, and gives tips for making the right flour and tool selection.
It also incorporates numerous step-by-step photos that guide you through the different stages of production, from bagnetto to kneading and rolling the sourdoughs, through refreshing, acidity and fermentation, division, and mixing management, shaping, finishes, cooking, piercing and resting, and fruit confit.

Recipes
The "Recipes" section includes a score of creations (Pogne de Romans, Saint-Genix, Cuchaule, Kouglof, Fougasse d'Aigues-Mortes, etc.) explained in detail. And for panettone lovers, specialists in the field such as Ezio Marinato, Mauro Morandin, Alfonso Pepe, Christophe Louie, Emmanuel Revuz, Roy Shvartzapel, Daniel Jordà and Miquel Saborit share their recipes for different types of panettone: classic, dark chocolate and candied cherries, Vesuvius apricots, raisins and honey.