Grupo Vilbo launches the second edition, completely updated, of the successful book "The secrets of ice cream. Ice cream without secrets" in Spanish and English.
The classification of ice cream in families, the calculation of the AFP (Anti-freezing Power), the serving temperature, the specific balance for each ice cream, the cold maceration, the crushing of various ingredients with sucrose… these are techniques and concepts which are nowadays common in the artisanal ice cream industry and which are fluently dealt with in the trade.
Angelo Corvitto is responsible for introducing and developing all these questions and, definitely, for creating a reliable method embracing the whole ice cream universe – a method as didactic as exciting. We could almost define it as a 'game' – the exciting game of artisanal ice cream.
Indeed, the master proposes you a sort of logic game, in its purest state, which ends up charming you, regardless of the level of knowledge each you may have in ice cream making. Almost without realizing, you accept the rules, join the game and start using his terminology. You soon handle concepts like the AFP, the SP, the serving temperature… and the pieces start to fit. Balance is the final prize, which is reached through a studied compensatory system in which nothing is left to chance.
This ice cream game is nothing but a rigorous, solid and well-defined method, which has been perfectly conceived and whose objective is the preparation of the best of all possible ice creams, of a high-end quality. This method is the result of long years in the trade, of expertise and, above all, of the ever-growing interest of a professional who has not stopped researching for a single day.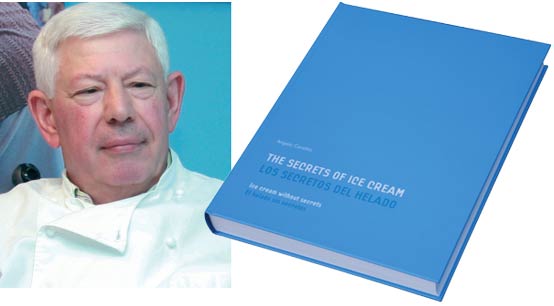 Angelo Corvitto is ahead of his own science. As he usually says when explaining his system on how to calculate the hardening value of cocoa or the anti-freezing power of liquors, "I have found no records of any scientific studies regarding all this, and we are therefore obliged to resort to an artisanal method."
This method is no other but his; and besides, it works. In his workshop, and even in the classes he teaches, it is not unusual to see engineers, chemists and other technicians in search of answers to the different reactions of certain ingredients in contact with others and subjected to low temperatures.
But besides his great professionalism, his rigor and his tireless search for answers, it is fair to highlight, in Angelo's career, his extreme generosity. Numerous professionals of the ice cream and pasty industry have well witnessed this, as they have always found his door open and his hand extended to them every time they needed.
And indeed, the biggest proof of this generosity and eagerness to share his knowledge and expertise with all those who have shown an interest in ice cream is his book, whose title perfectly defines the author's aim and sense – "The secrets of ice cream. Ice cream without secrets."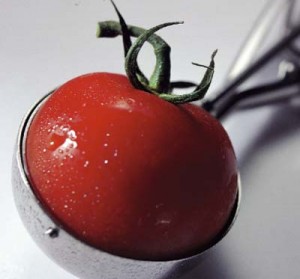 Angelo does not keep anything for himself. During his first steps in the ice cream industry, the author found quite a lot of obstacles when researching into ice cream. And his aim is that all those who are just starting in the trade or want to specialize in the world of ice cream do not find themselves as helpless as he once did. His interest then is no other but to divulge everything he has learned and discovered after the long years he has been practicing his profession.
The publishing project of this book started to be conceived after a number of articles this ice cream master published in the magazine Arte Heladero. Their enormous professional value, their clear explanations and their pedagogical approach contributed towards the success of these articles. As a result of a close collaboration, and due to the important lack of professional bibliographic sources concerning this subject, our publishing house grupoVilbo, publisher of So Good.. magazine, unreservedly supported this monumental work, which was originally brought out in 2004 and which is now relaunched in an updated second edition and in two languages – Spanish and English.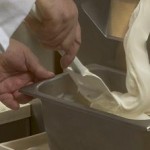 "The secrets of ice cream. Ice cream without secrets" is far more than just a simple ice cream making manual. It is an eminently practical book conceived so that any professional of the culinary world in general (cooks, pastry chefs, glaciers, etc) could prepare the best possible ice cream, adapted to their own needs and resources.
As the title reads, Corvitto reveals all the secrets of ice cream in detail, from the selection and preparation of the raw materials and ingredients to the final product obtained, its preservation, transportation and serving, going through all the manufacturing phases. Likewise, concepts of great relevance are deeply studied, such as the anti-freezing powder, the sweetening power, and the different serving temperatures either when displayed in an ice cream parlor or when served in restaurants or patisseries. All this with the clearest explanations, with the master's practical advice and with a lively, dynamic design.