This summer I had the chance to go to my cousin's hipster wedding in Brooklyn! Of course this was a great excuse to visit some of my favorite places in New York such as The Mandarin Oriental, with its prime location overlooking Central Park and Columbus Circle. Long a celebrity watering hole, it's possible to bump into internationally-known stars such as Morgan Freeman or visiting heads of state for a UN conference. I recommend stopping by the recently refurbished Aviary Lounge, an open bar some 35 floors over Central Park. Here a modern look and chic ambiance match perfectly with the incredible cocktail tasting menu and the finger food they serve here. What I like most about New York is the "Center of the Universe attitude" that permeates this energetic city —where New is invented and then introduced to the world.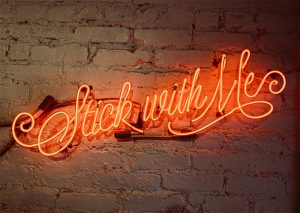 As lunch time approached, I headed downtown to Soho in Lower Manhattan. Once home to young artists, industrial warehouses, and a thriving alternative culture of underground clubs and bars, the area is now home to some of the cities most expensive real estate and hard to get into restaurants. In the middle of this neighborhood there is an amazing chocolate store, Stick With Me Sweets.
I have been fortunate enough to have been able to travel the world in search of the best chocolate shops and let me tell you — this is one of the best. Susanna Yoon, chef owner and chocolatier creator, has a pitch perfect balance between flavors, colors, aromas, and textures. As we could see at so good #18, her imagination and creativity goes far and beyond the ordinary, everything at Stick With Me Sweets is well-executed and harmoniously presented. Each molded bonbon is a unique magical experience holding more than one flavor inside them, paying attention to the profile she wants to give each of her creations and they usually don't make it into the bag before I taste them. There are many chocolatiers in the world; but Yoon is definitely in a league of her own. An elegant approach and the respect of the product has made her become one of the finest chocolatiers in the city of New York.
"I'm happiest at work when I make improvements to my creations"
Yoon, who grew up in Seattle (Washington), decided to become a chef in 2009 when her grandmother passed away. "She was a magnificent cook", she explains "and even though I had no knowledge or experience in the kitchen at the time, I aspired to be just like her. It was then I decided to enroll in the culinary arts". She graduated from the Pastry Arts program at The International Culinary Center, she got her first job at Daniel Boulud's Cafe Boulud and moved to Thomas Keller's three- Michelin-starred restaurant Per Se. "These kitchens are among the most challenging, yet the most rewarding places to be; rigorous working hours, constructive criticism, and skillful repetition were all part of our growth and development. It was an honor to work in such inspiring kitchens with world-class mentors. I still apply the training and techniques that I learned in my current kitchen.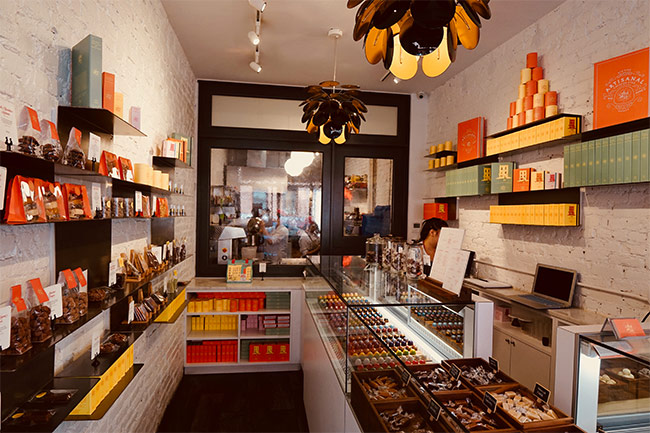 Why the name Stick With Me Sweets and how did you come up with this concept?
We want the people we love to stick with us, and the people you love to stick with you! So we handcrafted chocolates as a unique and memorable way to express how you cherish the special people and moments in your life.
How often do you change your bonbon flavors and where do you come up with inspiration?
We come up with limited-edition bonbons each season, or whenever we feel inspired to create something new. We think of our favorite childhood memories, our favorite desserts, seasonal ingredients, and things we love, combining different components to create delicious, fun, and surprising flavors. Inspiration is all around us! Lately, my greatest inspiration comes from the guests who visit our shop from all over the world and share with us their favorite dessert memories. Sometimes we like to recreate that memory for them, with our twist, in the form of a bonbon.
"Inspiration is all around us! Lately, my greatest inspiration comes from the guests who visit our shop from all over the world and share with us their favorite dessert memories"
Is there a chef that you admire the most? Who and why?
I admire many chefs! The time and dedication that chefs put into their food is something to be recognized. It's not just food on the plate; it's heart, soul, experience, and dedication as well.
When are you happiest at work?
I'm happiest at work when I make improvements to my creations. Small, incremental changes end up becoming radical in the end. For example, when we first opened the chocolate shop, we had a vanilla bean custard bonbon with a white chocolate shell. We later tested the custard in a dark chocolate shell, which presented a nice contrast in flavor. We tinkered and tested, and soon we realized it had become our version of New York's famous black-and-white cookie! Today, this bonbon is filled with a creamy Tahitian vanilla bean custard and a crunchy and savory dark chocolate cookie.
Do you have a sense of humor?
I like to think that I do, but I'm particularly shy when meeting new people, so my humor only comes out around the people closest to me. However, my chocolates are the complete opposite. We use lots of bright and beautiful colors and flavors that are bold and adventurous. When creating chocolates, we let our humor come through in the form of our favorite childhood sweets and images. There's a bit of whimsy in every bite!
"Incremental changes end up becoming radical in the end"
Tell us about one of your favorite food memories?
I remember when I was a kid, I would intently watch my grandmother eat. Everything she ate looked more delicious, even if we were eating the same thing. I always asked to exchange bowls—and somehow, it was more delicious!
What is going to be the next big thing in the food world in your opinion?
3D food printers that can print, cook, and serve meals. I'm not sure how comfortable I am with the idea yet, but it will be interesting to see how it will play out in the future.
What do you love the most about your job?
Peering through the antique glass between the kitchen and the shop to watch our guests blissfully enjoying our chocolates.