This week Valrhona Selection has prepared three live talks which will be broadcast at 12 pm on the Valrhona USA Facebook page (@ValrhonaUSA), to help chefs, restaurateurs, artisans, and manufacturers prepare for the "new normal" that will prevail after COVID-19.

In these talks, the company will bring together international experts from the food industry from the United States, the Middle East, and Asia, including chefs, journalists, distributors, and consultants who have adapted as best they could to this unprecedented situation. Professionals who will share the best practices to keep companies open and explain their vision of the future of the sector.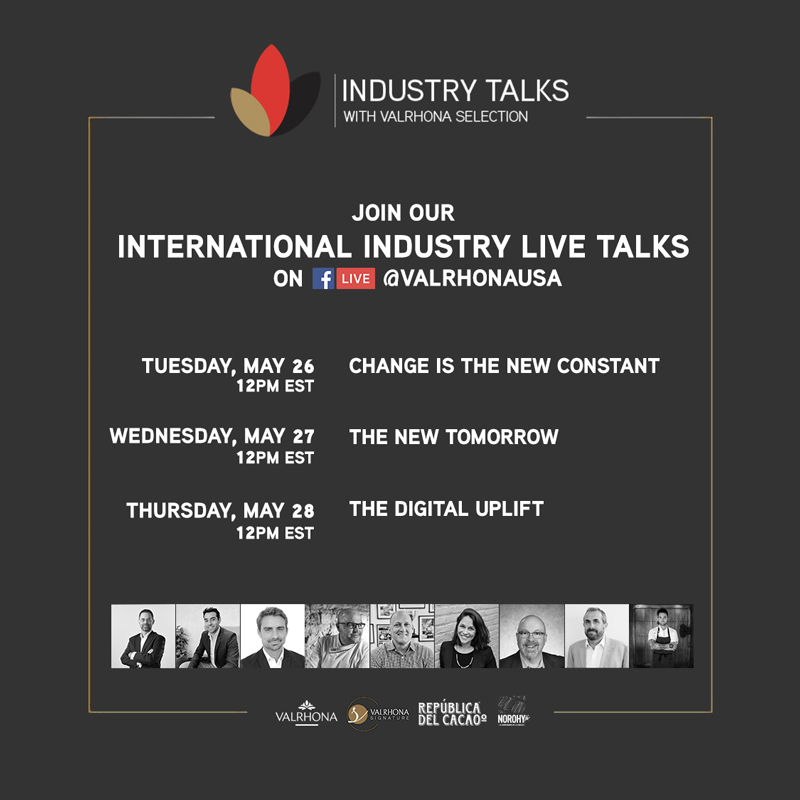 On Tuesday, May 26, in the "Change is the new constant" session, all these new business models and experiences that are being introduced to meet current needs will be explored. On Wednesday, May 27, "The New Tomorrow" will discuss how food, employee, and consumer safety will be one of the industry's priorities. And on Thursday, May 28, at "The Digital Uplift," ideas will be given to increase digital presence, engage with customers online, and adapt to new consumer behaviors.