Last June, Poudland announced the launch in the UK of the new Twin Peaks chocolate bar, with a distinctive British flavor. However, the product has not reached store shelves after receiving a legal letter from Mondelez International, maker of Toblerone, according to The Guardian.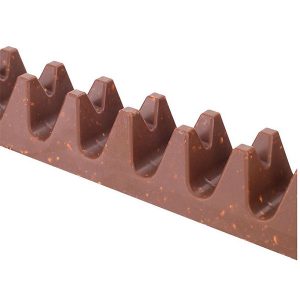 The development of Twin Peaks began shortly after the manufacturers of Toblerone redesigned the bar for the UK market, reducing the weight of the bar by 20g and changing the shape of its iconic Brand in response to the rising price of raw materials. A decision that caused great discontent among consumers.
The retail chain claims that, unlike Toblerone, whose distinctive pyramidal shape is inspired by the Alps' iconic Matterhorn, Poundland's chocolate bar has a double peak based on Wrekin Hill in Shropshire, a county in England's West Midlands.