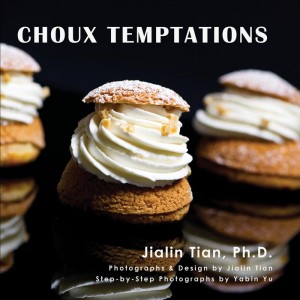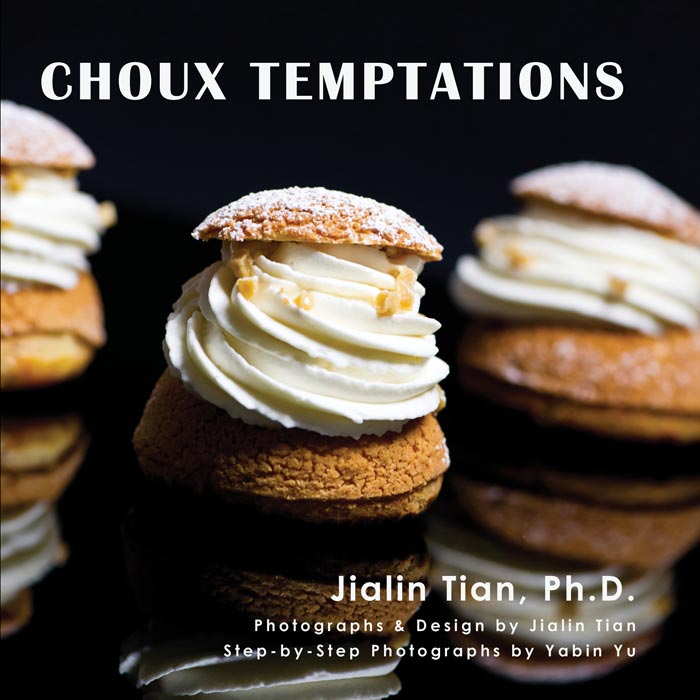 After publishing the books Macaron Magic and Macaron Magic 2: Individual Desserts and Showpieces, Chino-American Jialin Tian stars the launching of a new book. Again, she opts for a monograph, although macarons are now replaced by pâte à choux. Published by Jayca, an American publishing house, Choux Temptations is an in-depth research into this essential component in pastry.
It is divided into five parts or chapters. In the first one, the basic techniques are looked over, whereas in the second chapter, Classic, some of the most popular French specialties (from Paris-Brest to éclairs, including the Saint Honoré and the réligieuses) are revisited. In the third part, Contemporary, Tian introduces the latest techniques and ingredients, as well as up-to-date presentations. The fourth chapter, Funny, is devoted to the classic réligieuse, which is then adapted to different motifs, like Christmas or Halloween. And in the last one, Savory, pâte à choux is taken to the savory cuisine.
The detailed photographs following the preparation processes provide this book, with 30 recipes, with a great pedagogical value. Besides praising the virtues of pâte à choux, Tian searches for actual alternatives to lighten the final product, as well as for a better texture and flavor in honor of a healthier patisserie. With a good empirical base, she also introduces some elements which provide elasticity such as oat flour, instead of wheat flour, or olive, walnut or almond oil, replacing butter.