The presentation ceremony for the Innovation Awards at Sirha 2015 will take place on the 25th January, but we already know the names of the winners. The list of prize winners proves that products without additives, that are easy to use and that are creative are the foundations of the future of haute cuisine.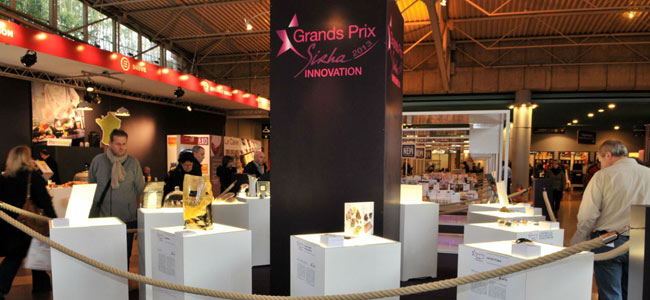 Yes, one year on, Sirha is about to get underway and our editorial team will move to Lyon to cover the fair and provide you with detailed reports on all that happens within the Hall, as well as on the two international championships that will take place there, those most awaited by all chefs: the World Pastry Cup, which this year will unfortunately not include a Spanish team, and the Bocuse d'Or.
But for now we are going to focus on the award winners:
Winners in the "Products, drinks and ingredients" category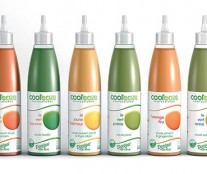 COOL'EAZE, cromatic and aromatic paintbrushes
The COOL'EAZE range from Daregal, created by Christian Le Squer (3 star Michelin chef), comprises 8 natural aromatic herb coulis, to which a chef can, as well as saving time, add colour, texture and flavour to his plates.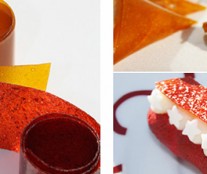 Folion: dehydrated leaves of fruits and vegetables
Dehydrated leaves from fruits (apricot, fig, strawberry, mango and pear) and vegetables (red and yellow pepper), invented by Folion, which concentrate flavours, preserve the nutritional quality of ingredients, and, what's more, without texturization nor gelling agents. They can be maintained all year round at room temperature, and as they do not contain gluten, lactose or allergens, are suitable for all consumers.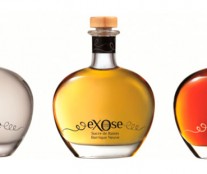 eXOse, grape sugar
Another treasure full of flavour are the sugar jars from eXOse, with 100% grape juice extract, without any preservatives or additives. The range is comprised of eXOse nature, eXOse New Cask and eXOse Old Cask, and is ideal for deglazings, condiments, sorbets, etc., as well as for strengthening flavour, texture and as an acidic regulator.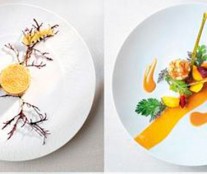 Vegetable canvas PCB Création
World leader in the creation of sweet decorations, PCB Création introduces a completely new concept to decorate savoury dishes, mark verrines, wrap pastry, and resalt fish or meat.
A canvas that is 100% natural, made from a vegetable base, that contains no colouring nor flavouring, and is available in 4 flavours: carrot, tomato, chicory and parsnip. Its principal selling point is its incredibly delicate texture. It can be adapted to any shape, following curves and angles, covering any surface like a second skin.
Winners of "Equipment and concepts"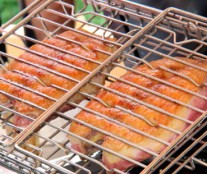 FUSIO, the inclined grill
FUSIO, from Eberhardt Freres is an electric infrared grill that, due to its inclination, enables fat to escape from the heat source and not burn. It creates almost no smoke, so that you can cook inside without the need for an extractor fan, leaving the meat tender and juicy.
Rapid' Distil distills perfumed water and essential oils
The procedure is quick and easy. With only ice and a microwave, the Rapid' Distil from Sens Gourmet separates perfumed water and essential oils from culinary herbs, fruits, spices and flowers, to cook and to put in cocktails and cakes.
Among the other award winners we find, for example, a complete range of "gluten-free" products from Bridor and a perfectly sliced hamburger from Soslice.
Nominated in the category "Products, drinks and ingredients"
Debic – Parfait
Lesaffre – Les Fournées du Monde
Masse – Gourmet foie gras kit
Kaviari – Kaviargue
Nature & Cie – Gluten-free country loaves
Groix & Nature – Lobster oil
The Old Friends Company – Cosy
Le Coq Noir – Yuzu cream
Pain-Petifour Midipain – Gluten-free Pop Art Burger
Weiss – Les Sublimes
Nominated in the category "Equipment and concepts"
Ecolab – APEX
Freeze Rolls – Freeze Rolls
Meiko – Wastestar CC
Sofinor – Adjustable table
Adventys – Induc-Art
Cookal – Gourmet Star
Chaudronnerie de l'Isère – Chilled plancha
Tayso – Wimter 900 Biomass