There are many Spanish chefs who in recent years have been paying special attention to desserts in their research, pointing to new and surprising ingredients. Already in so good #22 the chef and researcher of the BCulinaryLab, Blanca del Noval, showed us fermentation techniques and fungi such as koji to add gastronomic value to discards that were later used in desserts. In recent months we have also seen other chefs enriching the sweet world by starting with the savory world.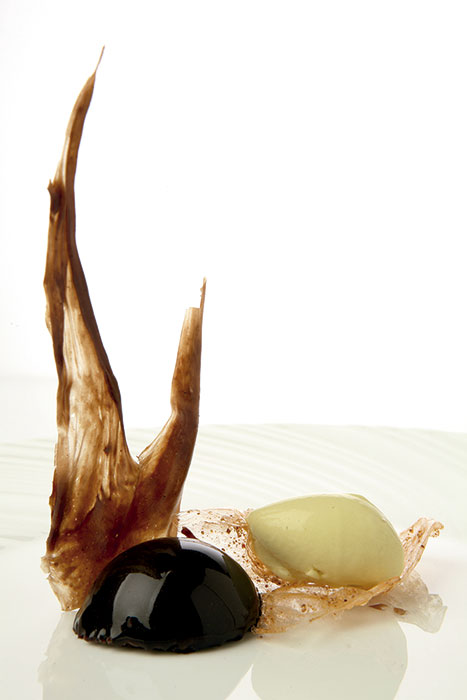 For example, in January the first sugar extracted from the sea was presented. An incredible discovery that came to us from the chef Ángel León (Aponiente restaurant, in Puerto de Santa María), internationally recognized for his vindication of the great potential that the sea hides. From the polysaccharides found in an algae, he has developed a sugar of great nutritional value and a neutral flavor. An example is the development of a sea honey thanks to this new sugar.
Another chef with a research profile such as Mario Sandoval (Coque restaurant in Madrid) has also managed to introduce the rules of wine creation into the kitchen and, more specifically, in the world of desserts. Musts, lyophilized yeasts, and cava lees are used to give chocolate very interesting nuances.
Finally, we highlight the research on the vegetable world by the Galician chef Lucía Freitas (A Tafona, in Santiago de Compostela). Chlorophyll extraction, natural pigmentations, intensification of flavors … All this is also transferred to the universe of restaurant desserts.