Márcio Baltasar started in the trade making birthday cakes in the pastry shop in his town, Lourinhã, until he moved to Lisbon to work at the Confeitaria Nacional, founded in 1829, which supplied the Portuguese royal house. At the age of 19, he traveled to Mozambique to open a pastry shop and stayed in the country for eight months until he returned to Portugal and joined the Pestana Palace hotel as head pastry chef.

At a chocolate festival, Baltasar met the Catalan chef Jaume Maynegre, who gave him a stage in Sauleda (Sant Pol de Mar, Barcelona), where he stayed for two years. During his time in Catalonia, he also did internships with Yann Duytsche. Since 2015, he has been the pastry chef at Ocean, a two-Michelin-star restaurant located in the Algarve, at the Vila Vita Parc hotel, led by Hans Neuner.

Baltasar is one of the pastry chefs who won one of the three Golden Tickets that we hid in the book Files by Ramon Morató, which deals with pastry and chocolate from a 360-degree perspective, from research and science, applications, techniques and practical solutions, the latest trends, and new consumer habits. We have spoken with him about his career, pastry trends, and his impression of Files.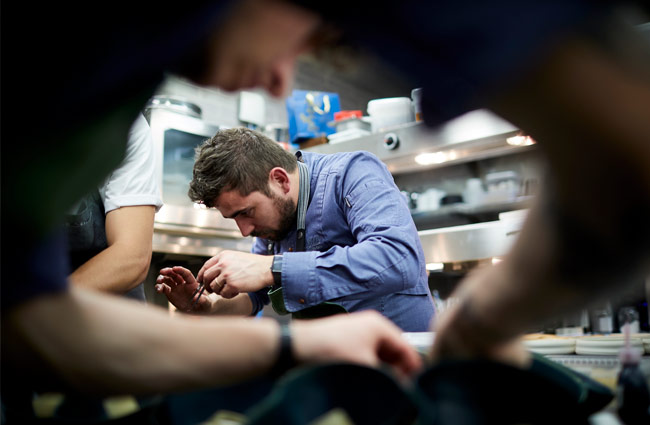 What challenges do you face when working in a two-Michelin-starred restaurant? What kind of desserts do you create at Ocean?

At Ocean, I have the freedom to do my job and every day I face new challenges, so I have to be very focused for everything to go well.
The restaurant has a sea-focused philosophy where we currently put out a menu about the history of Portuguese maritime discoveries. At the moment, we are focusing on the maritime route to India. To create this proposal, in the last three years we first have gone around Portugal, then to its islands, where we include São Tome and Principe, and now the route to India.

What is Portuguese pastry like?

Portuguese pastry is very rich and multicultural, with many Arab influences and from all the countries we have discovered. One of the trends is to change the excessive use of sugar and yolks.
Portugal is a country with numerous microcultures, in each town and city there is a different local dessert or cake. There is a lot of diversity from north to south and the islands. We are also a very rich country in terms of the culture of bread. Because of this, I think we could export something more than the popular pastéis de nata.

What do you think are the current and future trends in pastry worldwide?

The search for a more natural pastry, with better quality products and little sugar. The book Files definitely shows a bit of the future of the world of pastry.
"The worldwide pastry trend is the search for a more natural pastry, with better quality products and little sugar"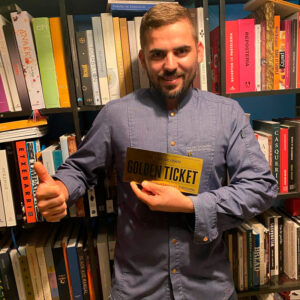 How would you define Files, by Ramon Morató? Is it a good tool to improve in your profession?

Files has a bit of everything: design, technique, concept… in line with other books by Ramon Morató such as Chocolate, which is a masterpiece, and Four in One, which is also very good. For me, Files is a continuation.

Why would you recommend reading Files to professional pastry chefs?

Ramon includes in his books all the technical details possible and imaginable. Everything is worked in-depth. His books are a must on any pastry chef's shelf.

"Ramon Morató includes in his books all the technical detail possible and imaginable. Everything is worked in-depth"

The Golden ticket included a masterclass with Ramon Morató in April. What is your assessment of this class? What tips have you learned?

It's been very gratifying to listen to Ramon Morató. From his class, I emphasize that we can always change for the better, but to do this we have to master the basics of pastry, and that flavor is the most important thing.
Some of Márcio Baltasar's desserts