Antonio Bachour, based in Miami, now lands in Mexico with three gastronomic concepts within the Camino Real hotel in Mérida (Mexico), which opened at the end of 2021 and is part of the City 32 luxury shopping center. "I have been working as a consultant for the Palace Resorts chain -a partner of Camino Real- for its 12 hotels in Mexico since 2015, and now they have offered me to open three establiments in this new hotel in Mérida".
The acclaimed pastry chef didn't think twice about the proposition. "I have been traveling to Mexico for many years and I know the market well."
The three are completely different concepts and with very different aesthetics. "Habibi is a modern Lebanese restaurant, Bachour Café is a pastry shop with showcase desserts and lots of pastries and breads, and Bachour Bistro is a concept of all-day brunch during the day and fine dining at night". Despite these differences, his unmistakable style "is going to be present in the wow factor".
The reception, he tells us, is expected to be very good, since "there are people who write to me impatiently asking when we open". In addition, he assures that "people now want more natural, lighter, small, and high-quality desserts. And we are going to capture these concepts".
'People now want more natural, lighter, small, high-quality desserts. And we are going to capture these concepts'
Habibi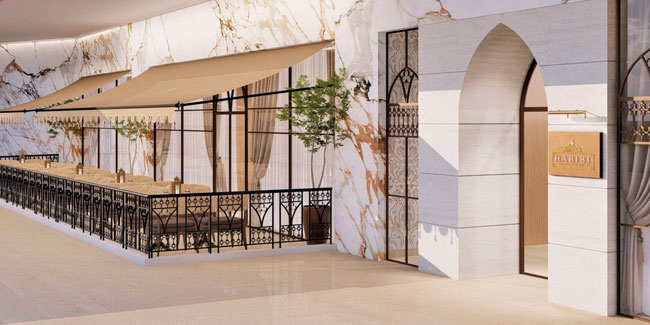 Habibi (which means 'my love' in Spanish) is the provocative Arabic name chosen by Bachour for the Lebanese restaurant that opened its doors on Tuesday, August 23. A space of 400 m2 that has two rooms, a bar with hookah and a private space.
The chef's relationship with Lebanese cuisine is very close since his parents come from Lebanon. If we add the fact that the largest Lebanese community in Mexico resides in Mérida, it is an establishment that will surely be successful.
With an interior design reminiscent of an Arab palace, Habibi offers modern Lebanese cuisine that focuses on seasonal produce. The main challenge, says the chef, is the preparation since in this type of cuisine it is the most important thing. "For it to be a success, all the products must be fresh and we have to prepare them every day. Teaching this to cooks has been a challenge, but thankfully we have been training for three months." Diners will undoubtedly be surprised since "in this city they have never seen a type of modern Arabic food with a modern aesthetic and fusion of flavors," he continues.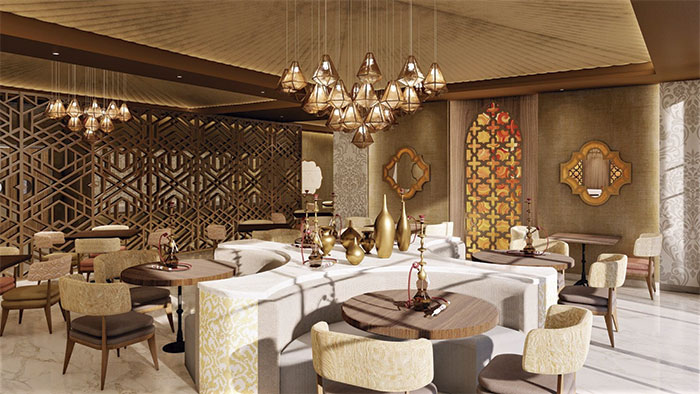 Kalamata labneh, sweet potato hummus, carrot baba ganoush, falafel cigars, and tuna kibbeh nayeh are the specialties of this new venue. Focusing on desserts, highlights include labneh cheesecake with strawberry sorbet, millefeuille baklava with pistachio ice cream, knafeh with labneh ice cream, and chocolate and tahini cake.
One of Habibi's strengths is the team. "My brother and I have been cooking Arabic food for years and my chefs have previously worked in restaurants in the Middle East." In the dessert station, Bachour will work closely with Samira Saade. In the kitchen, "my corporate chef Herbert Schulz and I brought Andrea Montoya Gaitán, the chef from Harry Sasson in Colombia.
'Preparation in Lebanese cuisine is the most important thing. All the products must be fresh and we have to prepare them every day'
Bachour Café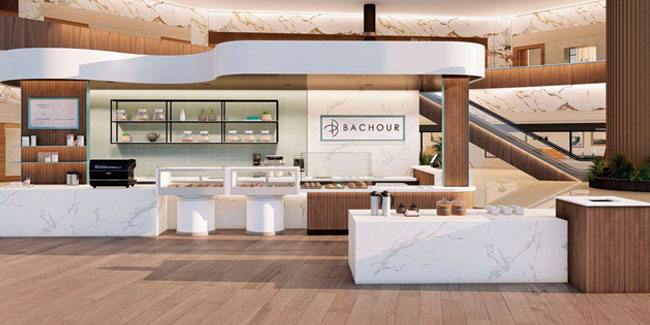 A few days later, on September 1, Bachour Café will open a 150 m2 pastry shop where showcase desserts, as well as pastries, artisan breads, macarons, and bonbons can be tasted. The specials? Rocher croissant, Parisian flan croissant tart, red velvet croissant, mojito petit gateaux, pecan Paris Brest, and strawberry shortcake.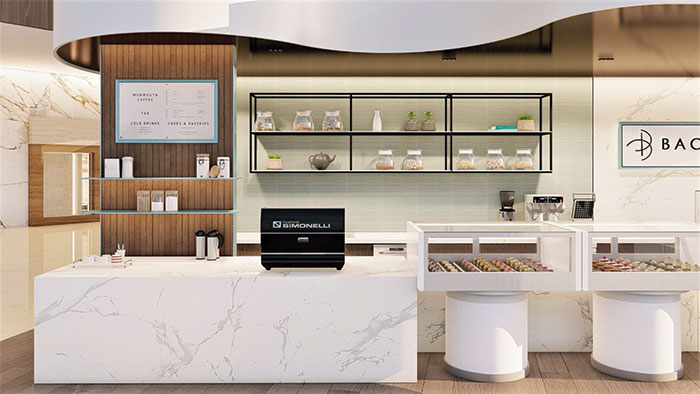 In this case, the interior design will be white, modern, and very clean. The desserts will be "the same ones we offer at Bachour Miami and we will change them monthly," says Bachour, adding that "customers will see a modern Bachour and many new things."
For everything to be perfect, the staff has been in Miami training with his team for six months. "At the helm we will have 13 pastry cooks, my corporate chef Samira Saade, pastry chef Francisco Pizarro, baker Cesar Montoya, and pastry sous chef Lorena Valenzuela.
'Customers will see a modern Bachour and many new things'
Bachour Bistro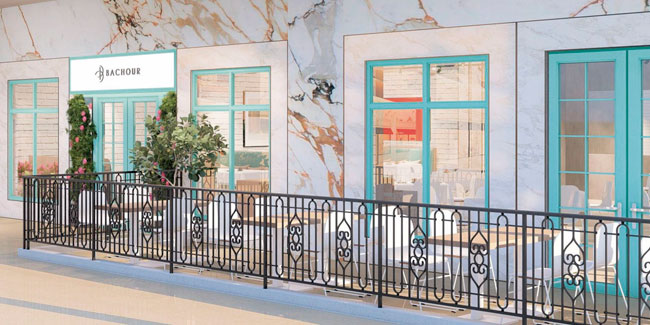 Bachour Bistro, planned to open at the end of September, is an all-day brunch concept during the day and fine dining at night.
Of all the establishments, this is the most original, "it is very different from my usual style, it is something completely new," says Bachour. With a more brasserie interior design, it will present modern plated desserts with Mexican ingredients. The challenge will be "to face a very broad menu that will be open for breakfast, lunch, and dinner."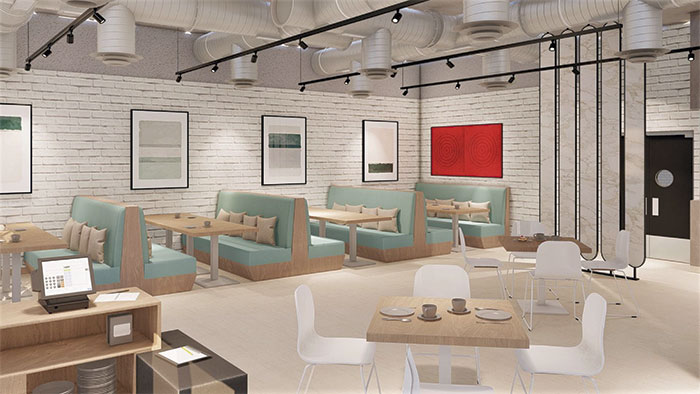 Here the specialties will be croque-madame, steak sandwich, tuna niçoise, and challah french toast at brunch, and beef tartare, scallop caviar ceviche, torchon de foie gras, Ora King Salmon, and steak frites for dinner.
In Bachour Bistro, the chef will mirror that gastronomic aspect that he brings out in his book Bachour Gastro through 52, sweet and savory unpublished creations, in a format designed to be eaten in just two bites, and accompanied by recipes, step-by-step photos , tricks, and tips. Specifically, "all the recipes from the brunch chapter will be served and the desserts have been modified for a plated version".
Regarding the team, the members will be the same as in Habibi, "although each establishment has its own chef".
'The challenge will be to face a very broad menu that will be open for breakfast, lunch, and dinner'