It is already available a new volume of our most popular book, so good.. Recipes, whose pages compile all the recipes published in our biannual editions. As we approached the tenth edition of so good.. magazine, we realized that there was a considerable demand from readers interested in the first issues, which had already sold out. What to do? Also, we felt bad about publishing some of the best recipes by the best chefs in the world and not making them accessible in a quick way, or about not having a directory which classified them all and which at the same time could be used as a powerful tool for the creativity and the eagerness for innovation of each professional.
That is why we brought ourselves to collect all that great amount of information but turned into a recipe book of elements properly classified according to the type of preparation (sponge cakes, crémeux, gelées, sauces, ganaches …). The success of our proposal was such that we even had to publish a second edition of that first volume.
In this new compilation, you will find the recipes published from issues 9 to 16 of so good.. magazine. Again, we handle to that request of sold out issues and we continue documenting the enormous amount of technique poured into our pages classified with a fully functional spirit.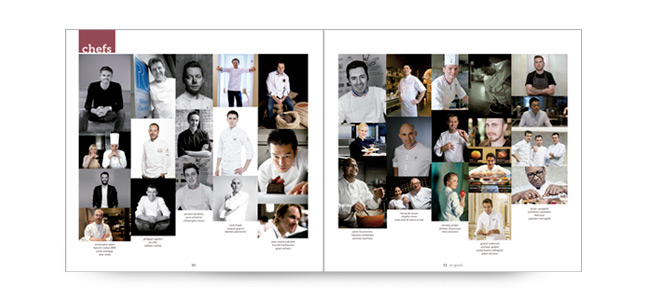 The differences regarding the first 'Recipes' are many, starting with the most recent character of its contents and also by including a much larger number of recipes. So much so, that the content has increased by more than 50%. Throughout these 332 pages, you will find more than 1,600 recipes published in eight issues of so good, comfortably distributed so as to turn your inquiry into an easy, practical and stimulating task.
Some preparations are characterized by the originality of their proposal at a technical level or flavors used. Others, however, follow a more standard pattern. In all cases, the formulas are signed by the authors of so good, turning their inquiry and reading into an interesting, comparative exercise of styles, cultural backgrounds and resources of varied nature.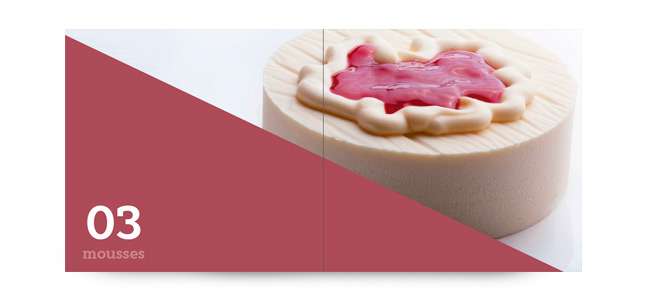 The success of the first SGR has confirmed the interest in this publication, which we have carefully taken care of in this new release. Not only does it contain more recipes, but they have been classified with a more accurate approach in the shape of families, and these have been diversified and compartmentalized yet more to be able to make inquiries as precise as possible. In addition to these families, it is possible to locate the recipes according to the flavors used or the chefs who made them. All in all, we believe that you have in your hands a powerful manual with which to carry your knowledge and repertoire of preparations still further.