We can find various similarities, which are neither accidental nor coincidental, in the work, career and ideas of those who appear in the pages of so good.. magazine. We're referring to work and personal effort, but especially to the ongoing struggle to go further and define an unmistakable style, a brand all quickly recognize and attributed to its author.
This is obviously not inventing puff pastry or crème brûlée. Nor is it to be original or creative just because. Misunderstood creativity often leads to absurdity.
It's about having a coherent discourse, respecting the values of the profession, working with the best products, training continuously, daily dedicating many hours and being mavericks and demanding with the work itself. With all that and the necessary and untransferable talent of each, one can begin to build that style so yearned for.
In this recipe, taken from conversations that So Good .. Magazine has had with the authors that have appeared in these seven issues, there must not be a key ingredient missing. We dare say that all pastry chefs interviewed agreed, stating that their work without passion is not possible. Without devotion to this craft one can't make the necessary sacrifices. All are absolutely in love with what they do, which makes things easier.
It is worthy in this case, without setting a precedent, a quote from Confucius, "Choose a job you love, you will never have to work a day in your life". In short, only when you love what you do, you can get to create something valuable.
And valuable, very valuable is what pastry chefs from around the world provide in each issue of so good .. magazine. Their creations, recipes, ideas, dreams and illusions are the materials we use to create this magazine. It's the only way So Good.. can be so good.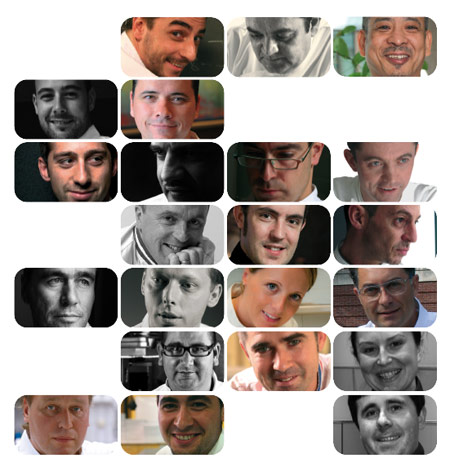 so good #7 editorial [summary]