IBIE will once again be celebrated from September 8 to 11, a fair where professionals from all over the world meet in Las Vegas every three years to learn about the latest technology, ingredients, packaging, and trends in the baking and confectionery industry.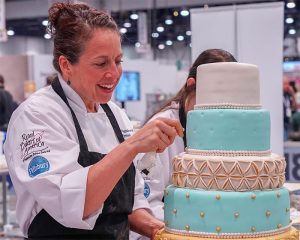 The organization estimates that more than 23,000 baking professionals will visit the event, also known as the Baking Expo, in which more than 1,000 manufacturers and suppliers will participate.
The program will have interactive experiences, networking events, and inspiring forums so that attendees can establish new contacts and exchange points of view with colleagues, and also to continue to consolidate itself as the global grain-based food industry's largest, most important trade event in the Western Hemisphere.
Among the activities, we find competitions such as the 18th Annual Pillsbury Bakers' Plus Creative Cake Decorating, where six teams of professional cake decorators will be challenged in this imaginative competition, and the BEST in Baking program that will recognize suppliers and bakeries committed to excellence in the most important issues of the industry, from sustainability and supply chain innovation to workforce development.