On 20, 21 and 22 August, Atlanta will once again become the culinary capital of the USA with a new edition of Pastry Live, where professionals will test their knowledge and skills in no less than six competitions.
One of these competitions will debut this year, the Ice Cream Cup. The rest will remain unchanged,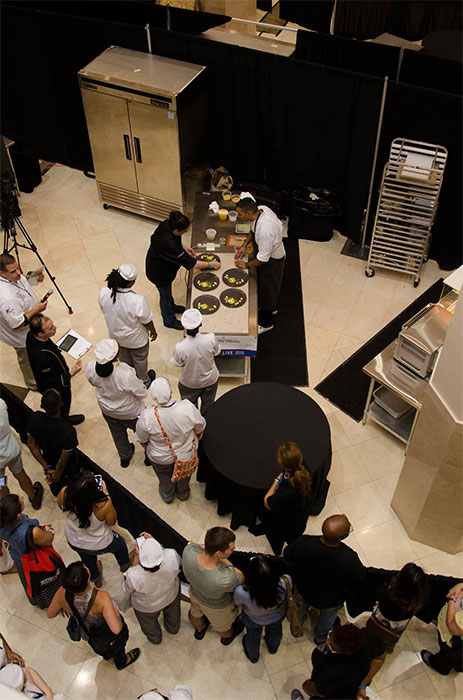 led by the two that generate the most interest and expectation: The National Showpiece Championship, in which five teams of two pastry chefs (Hideki Kawamura / Jiro Tanaka, Ross Evand / Michael Galindo, William Bonnin / Mickael Guyader, Anthony Smith / Monica Ng, and Karen Neugebauer / Liam Harris) have six hours to create one large artistic piece in sugar or chocolate with instruments used by artists as the theme, and Chocolatier of the Year, where each competitor produces two different types of chocolate which are sold in their shops. The other three competitions are The Art of Cake, Signature Plated Dessert, and the Student Chocolate Challenge.
Apart from these much anticipated championships, there will be seminars given by renowned chefs such as Scott Green (so good #13, so good #14), who will be demonstrating entremets / petit gateaux, or the sugar artist Peter Gyorgyicsek, who will be demonstrating sugar showpiece techniques.