No one can question the Italian origin, more specifically the Milanese origin, of panettone. This specialty has already crossed borders, gaining enormous popularity in countries such as France, Switzerland, Spain, and even in the United States. With the aim of channeling this international fever that the panettone is currently experiencing , the master pastry chef Giuseppe Piffaretti has created the Panettone World Cup, which will celebrate its first edition in Lugano (Switzerland) on November 8, 9 and 10.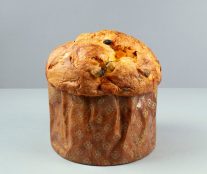 The countries that will compete in this international competition so far are Switzerland with four candidates, Italy with five, Spain with three, and France with two. The Swiss selection competition took place on June 1 in Lugano, with 17 participants and with Jose Romero as a member of the jury. Those who obtained the classification for the world final are Artebianca Sagl – Lugano; Buletti B.F.B Food SA (Airolo); Dolce Monaco (Losone), and Poncini Luca e Co. (Maggia).
Contestants must submit six traditional Milanese panettone weighing one kilogram made from natural yeast, high form with cross-cut with natural double-fermentation. Dry yeasts or other semi-finished products are not allowed.


This competition, which will take place biennially, will also consist of an exhibition area with stands that will help to shape this great international panettone festival.