In London, within the framework of The Chocolate Show, the winners of The International Chocolate Awards have been announced.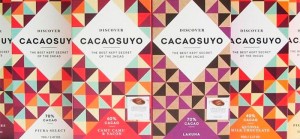 The highlights of the competition were, in dark chocolate, "Porcelana" by Rogue Chocolatier, which are true craftsmen located in Massachusetts that feed on fine cocoa. They roast it, refine it and temper it to then, finally wrap it with original, handmade packaging. And in milk chocolate, the bar of chocolate "Piura Milk" by the Peruvian brand Cacaosuyo, which works directly with farmers and indigenous communities and who have also won gold medals for best organic product, best chocolate manufacturer, best directly traded, and best cocoa- producing country.
Those interested can see the complete list of awards.